Energy and Climate

Agri-Food
Accelerating The Great Green Wall: Fostering The Africa-Europe Partnership For A Just Rural Transformation In The Sahel
The Africa-Europe Foundation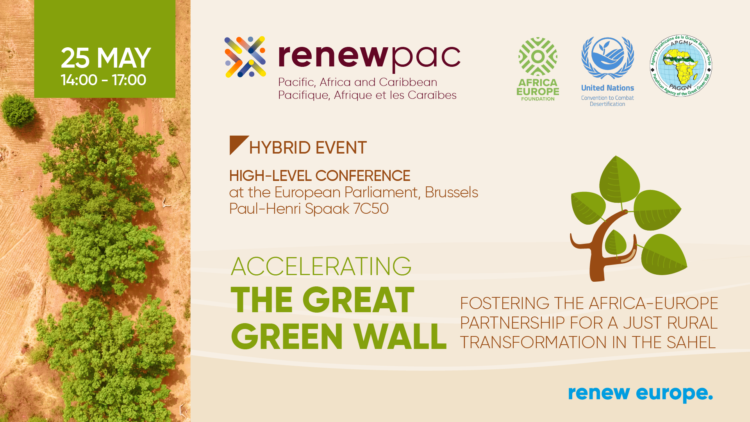 This high-level conference is organized by the Renew Group (Renew PAC) of the European Parliament (Renew's delegation for the Pacific, Africa, and the Caribbean) in partnership with the Africa-Europe Foundation (AEF), the Pan African Agency of the Great Green Wall (PAAGGW) and the United Nations Convention to Combat Desertification (UNCCD).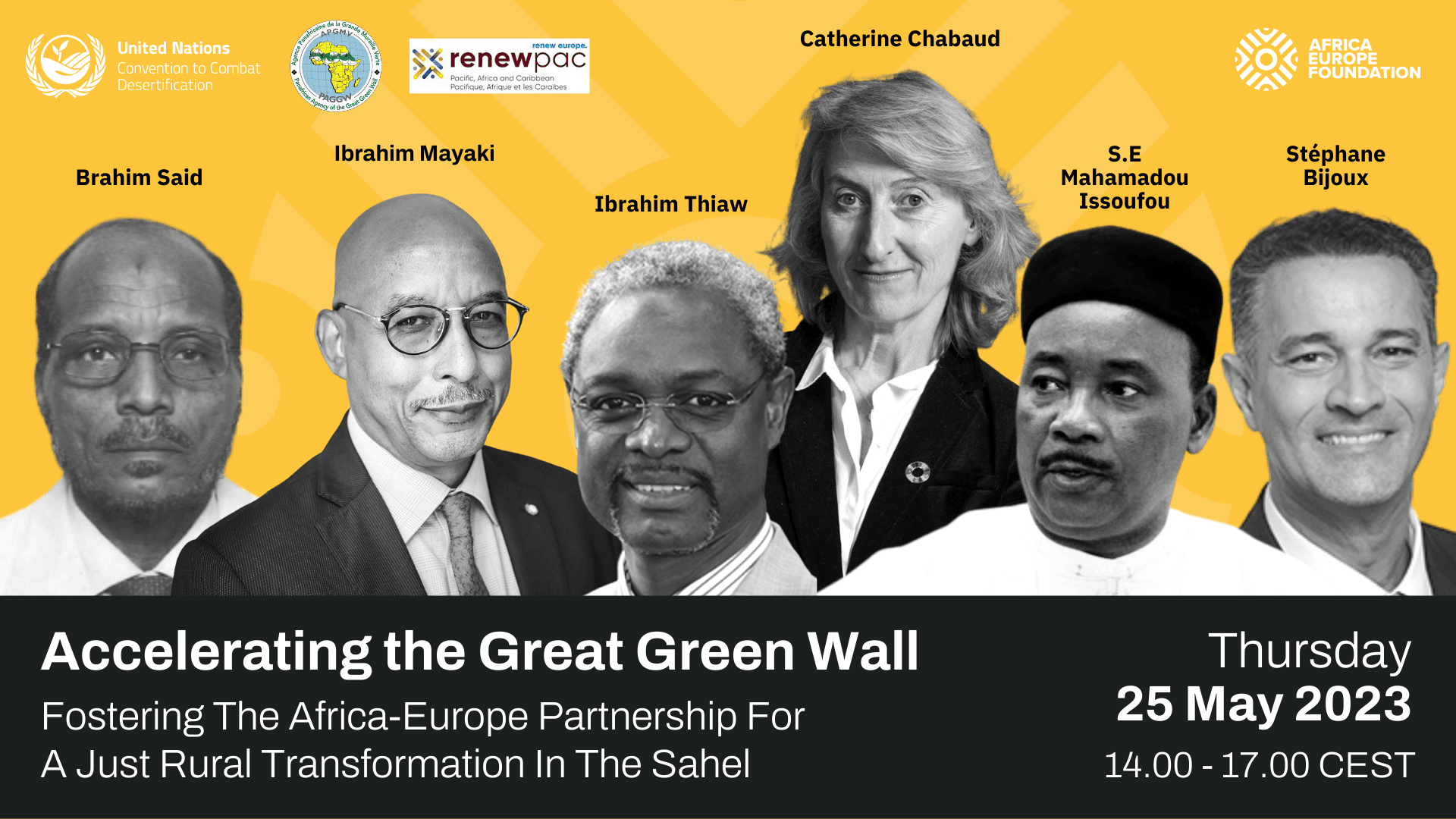 Revitalized by France's President Emmanuel Macron and Heads of State from the Pan African Agency of the Great Green Wall at the One Planet Summit in 2021, with the creation of the Great Green Wall Accelerator, the Great Green Wall initiative (GGWI) is the most ambitious nature-based solution on Earth and contributes to the implementation of multiple Sustainable Development Goals (SDGs) and aspirations of the Agenda 2063.
Stretching along the southern edge of the Sahara Desert from Senegal to Djibouti, the Great Green Wall initiative addresses land restoration, biodiversity preservation, and regenerative agriculture. It also aims to address the ever-growing challenges of climate change, soil degradation, food insecurity, access to energy, poverty, unemployment, and issues related to stability, security, and mobility in the Sahel region.
At COP26, the European Commission President committed additional support to the Great Green Wall initiative with €700M annually. Still, there remains a lack of visibility on the EU strategy towards the Great Green Wall.
As we approach the mid-term point of the Great Green Wall Accelerator (2021-2025), the critical challenge is to provide up-to-date information to European and African decision-makers to become stronger advocates for driving the mobilization of further resources to achieve the 2030 goals.
This high-level conference on May 25th, 2023, builds on the international momentum around the GGWI and follows up on the One Planet Summit, the 6th AU-EU Heads of State Summit, and international conferences such as the Biodiversity, Desertification, and Climate COPs. It also complements the launch of the Global Gateway and new EU regulations on deforestation-free products. The conference will bring together key stakeholders from Africa and Europe (political leaders, field experts, research organizations, development and financial institutions, and civil society) to discuss how to enhance our partnership with Africa and Europe and develop credible mid (2030) and long-term (2050) strategies for investment in the Great Green Wall.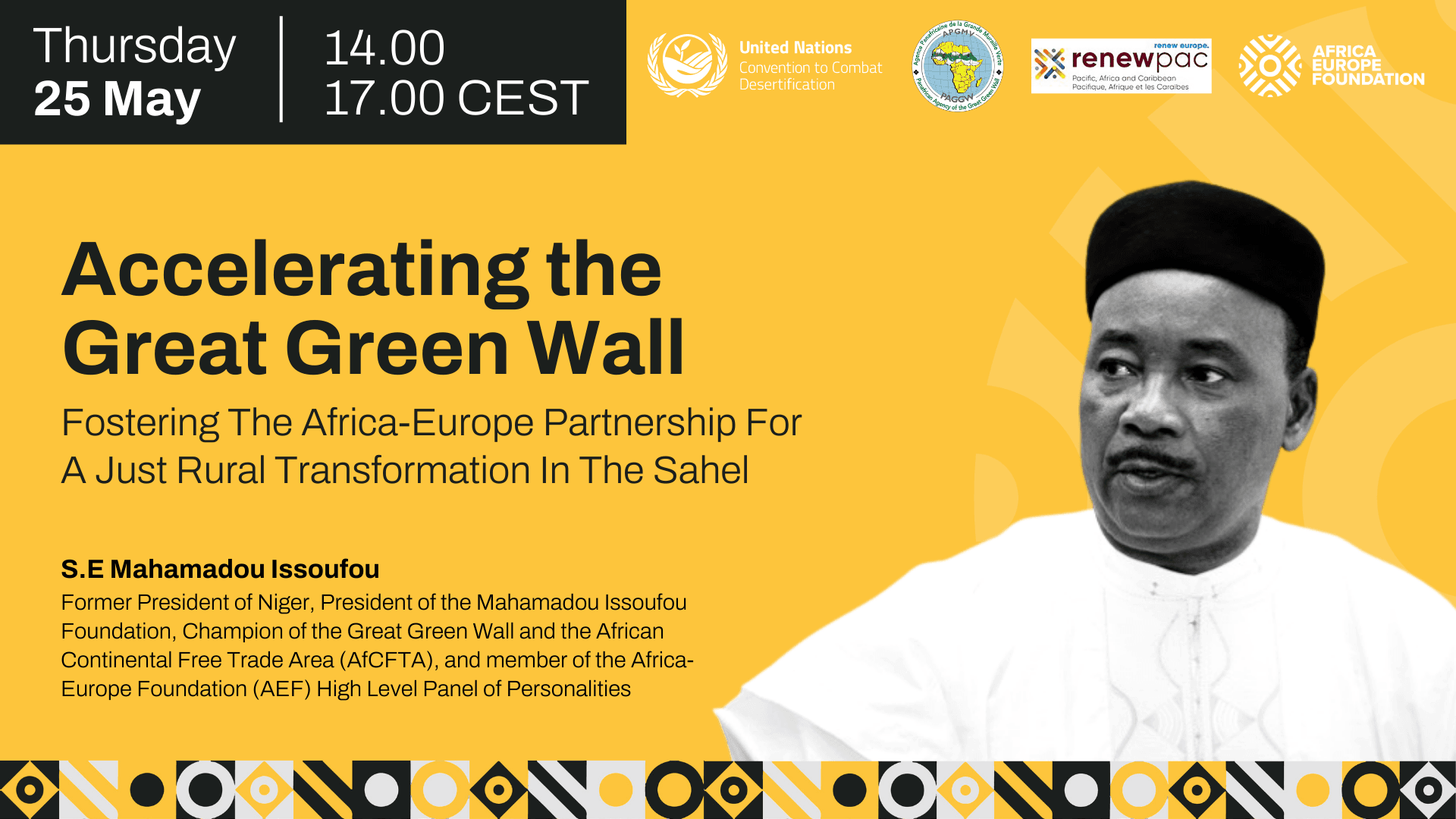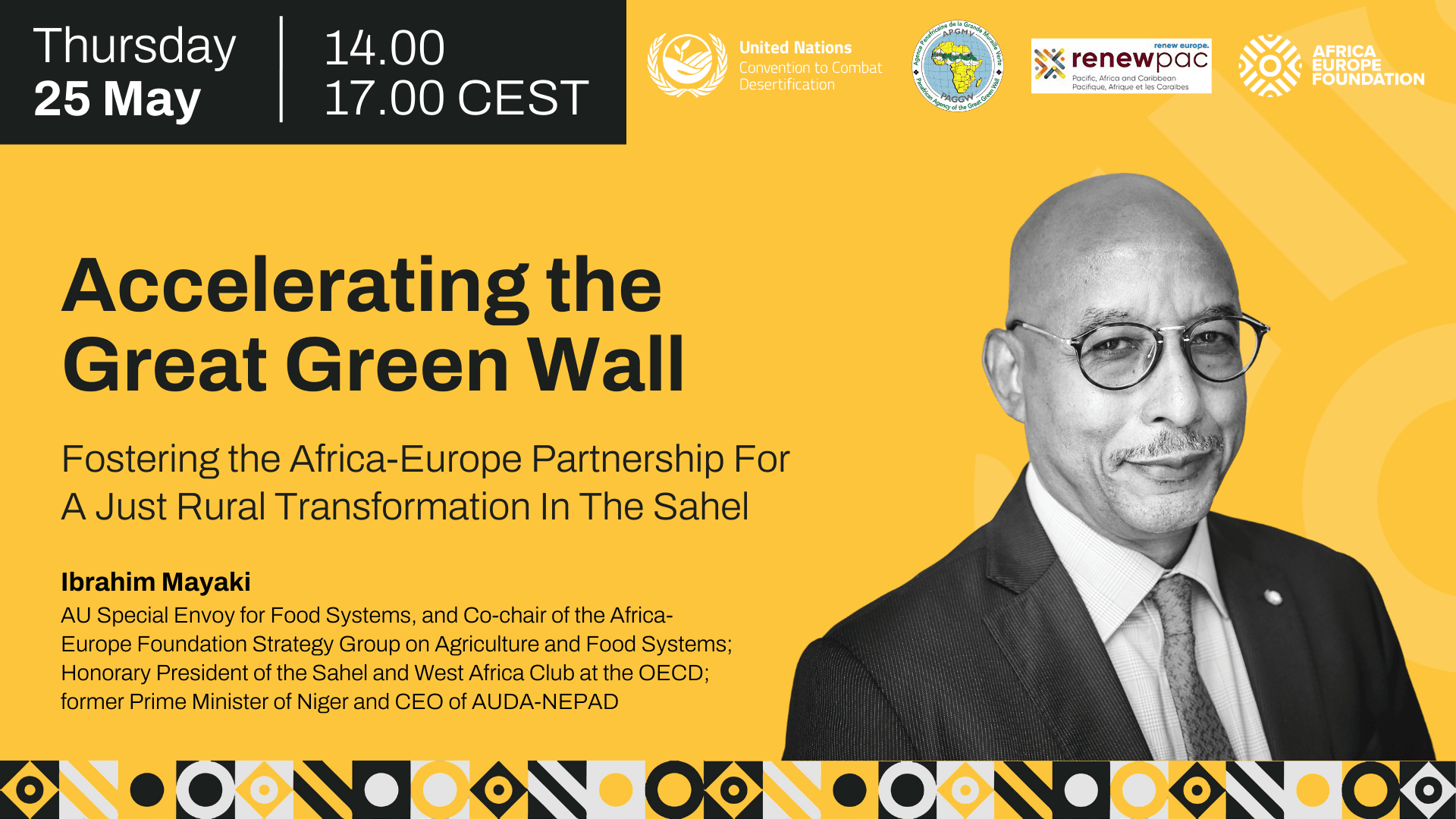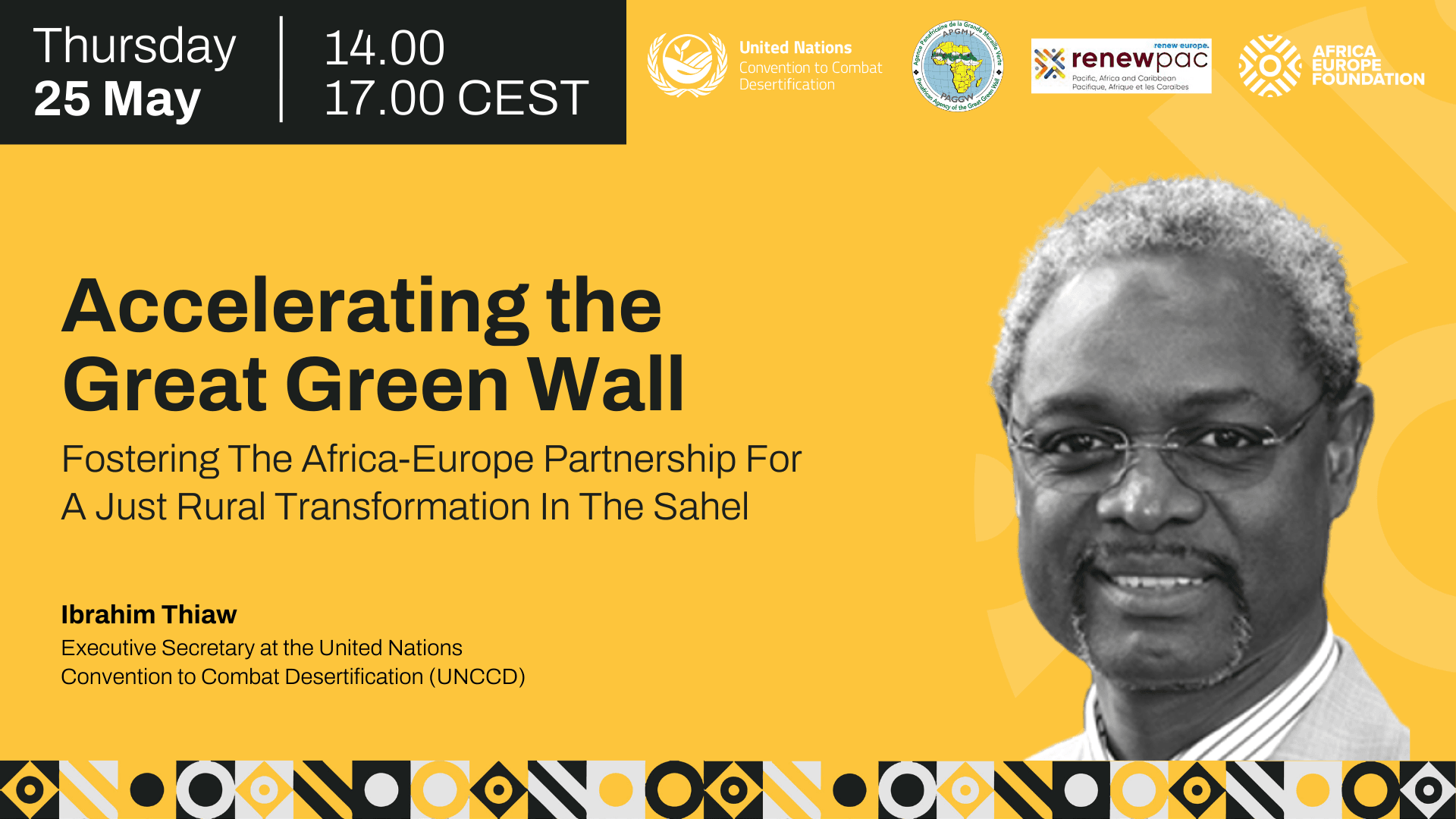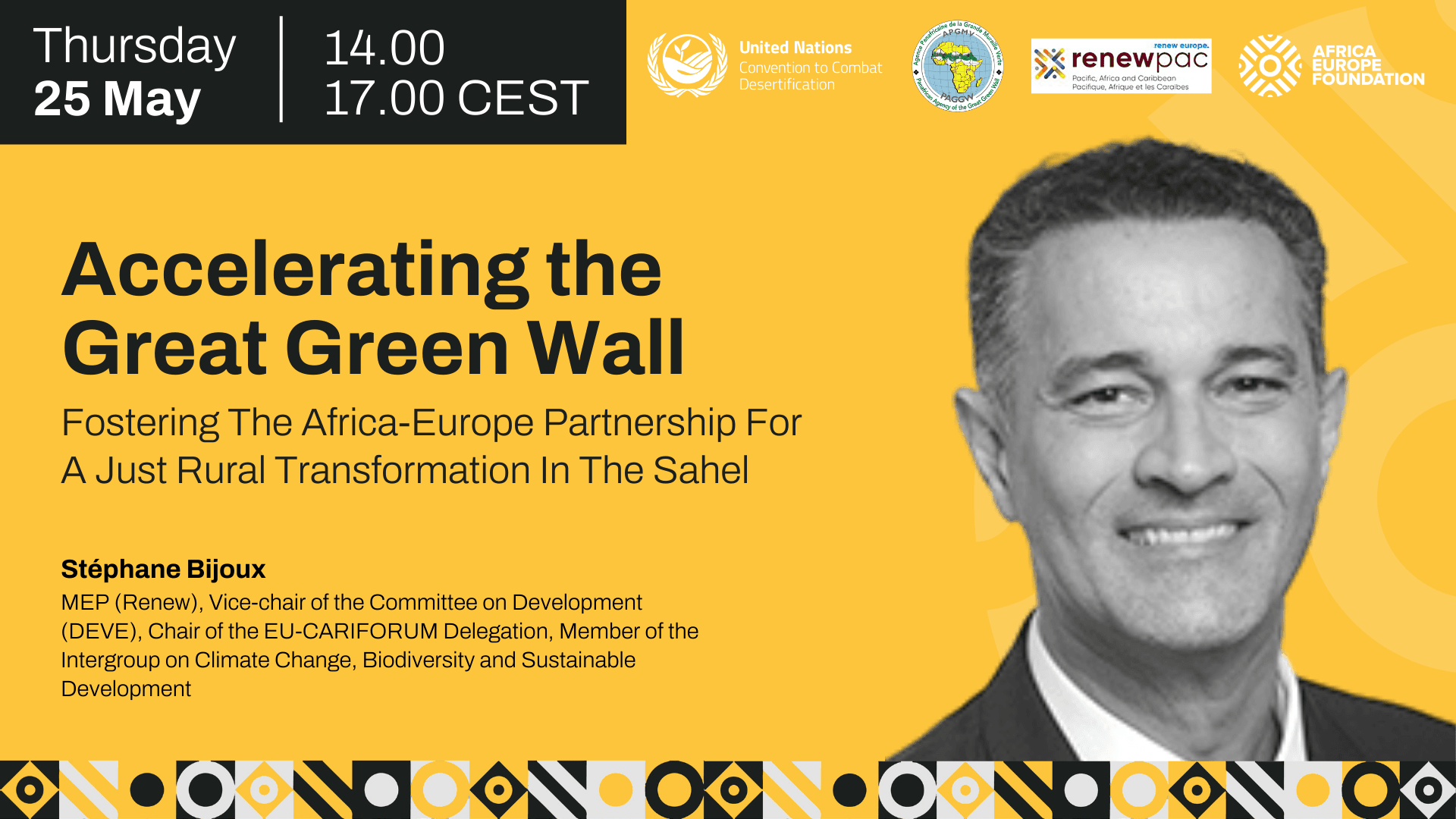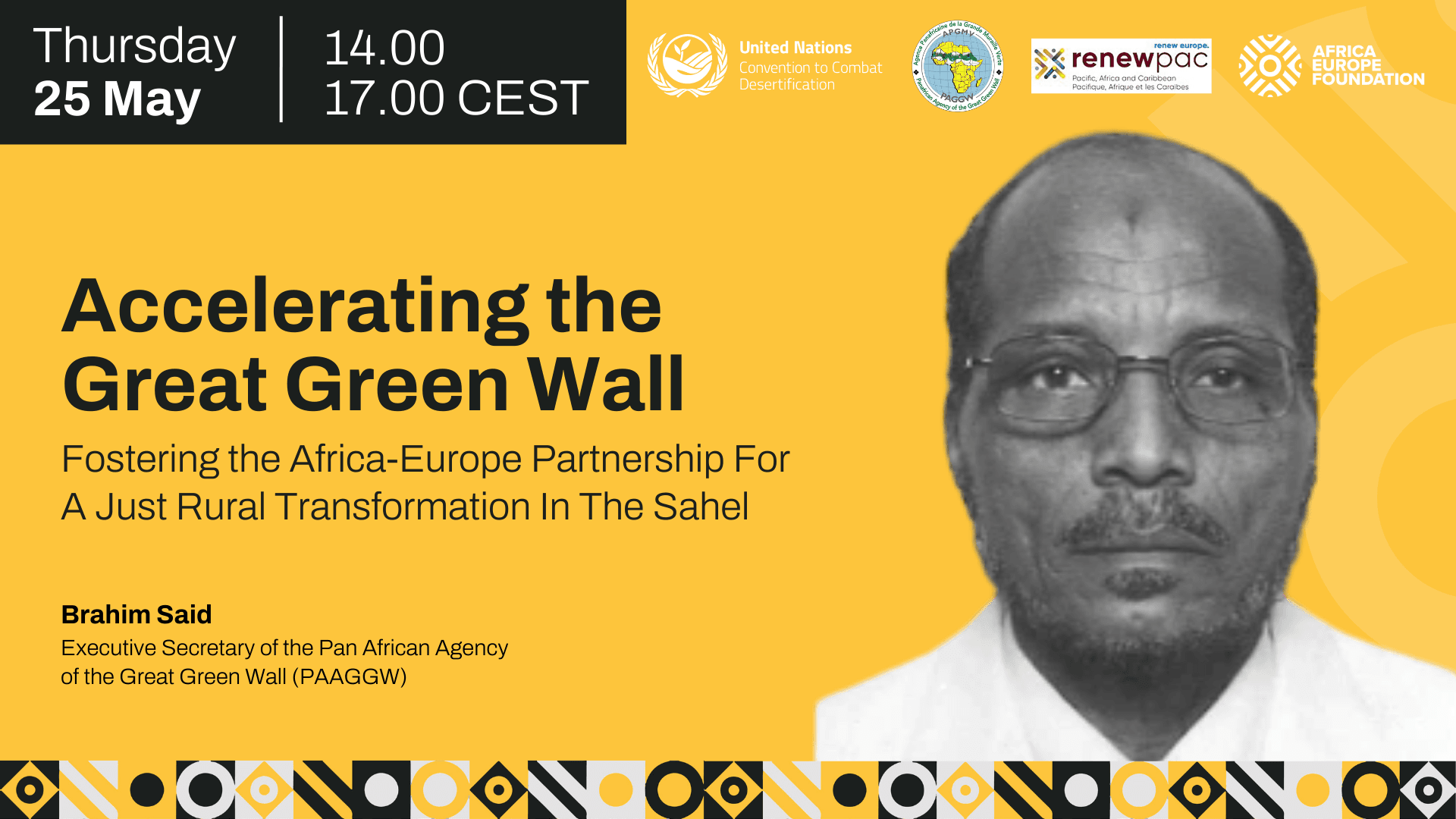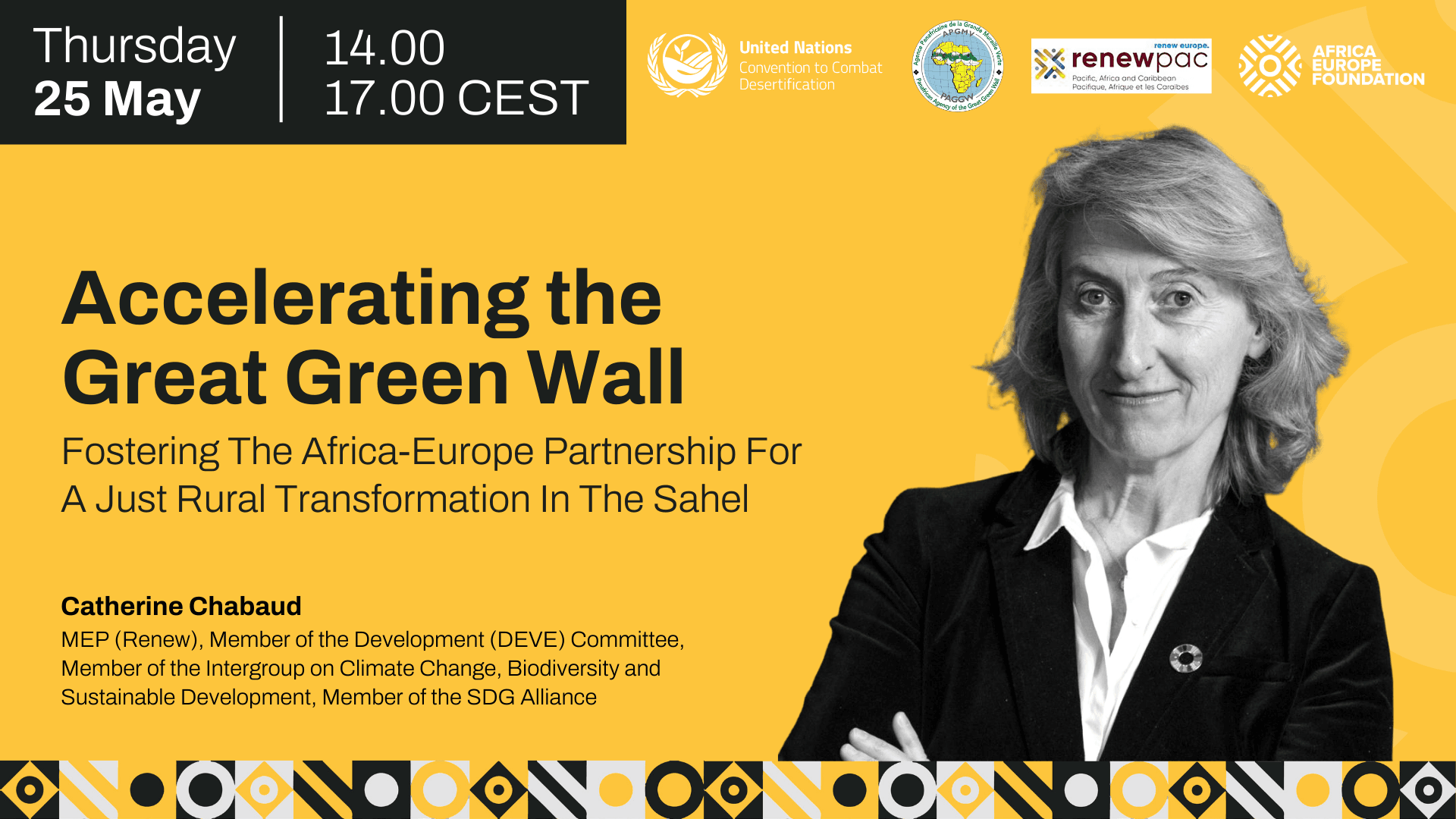 AEF has identified several key messages and takeaways in line with nurturing the Great Green Wall Initiative. Download them here.