Energy and Climate

Agri-Food
Carbon markets: What are the opportunities for African farmers?
The Africa-Europe Foundation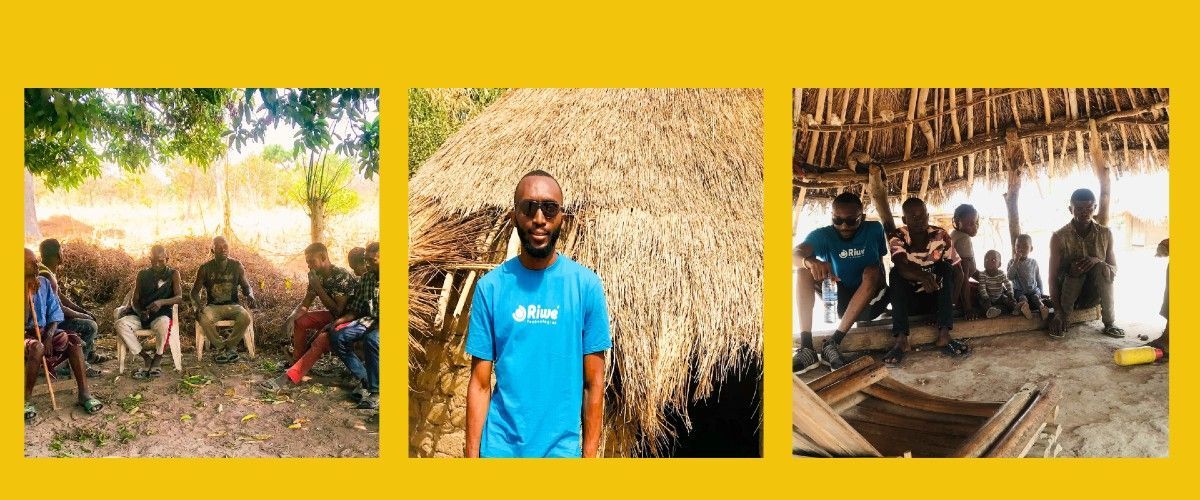 If you've been paying attention to conversations since COP26, you'll know that carbon markets are a hot topic. The new international trading scheme is centred around incentivizing companies or countries to reduce their carbon footprints by financing activities that reduce greenhouse gas emissions.
Carbon markets offer a market-based mechanism for governments and institutions to achieve their emissions targets by trading pollution credits. The idea is that as an intervention against the impacts of global warming, it refocuses the climate finance debate away from humanitarian aid to one that mobilizes private financial markets.
So what does this mean for Africa? Well, it's believed that by placing a market value on activities that can reduce GHG emissions, carbon trading could be a tool to finance development and transformation. To understand how this process could unfold, we spoke to a Nigerian social entrepreneur working to solve problems in agriculture.
Israel Chigozirim is the founder of Food Run, a FoodTech company targeting small and medium-scale farmers. Over the years, his work has evolved to include Riwe Technologies, which is focused on helping farmers "transition from legacy agriculture to a more sustainable and regenerative agriculture." As part of efforts to increase value for the community, he's begun exploring carbon markets as a game-changer: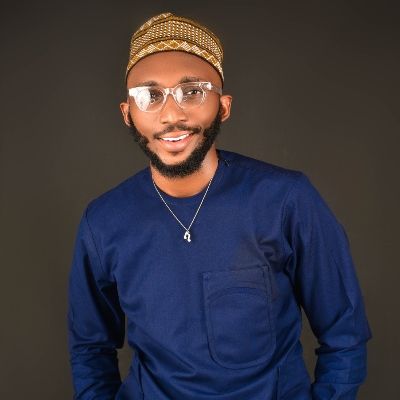 "For companies whose products emit high carbon, they say 'okay, Israel, you're in the agri space and you're helping farmers adopt regenerative practices and in the same vein you're helping to reduce CO2 from the atmosphere, so I will pay you for reducing CO2 in the soil… That is how the whole idea of carbon farming or farming capturing came about."
"There are several products out there in the market with large carbon footprints. A lot of these manufacturers, they can't control their carbon footprints. How then can they contribute towards achieving climate security? That developed the idea of carbon farming and all of that. If you're using an Apple MacBook, for instance, your MacBook has an amount of carbon that it emits and Apple cannot solve that so what they do is they pay people who capture carbon through different techniques."
Israel believes that carbon markets are an innovative way to incentivize the adoption of new farming methods.
"Telling farmers 'this is the new technique that's in town. It helps improve your soil and also improves the planet and there's money to be made.' It's a long shot but I believe it's the solution to solving our problem because our population is undergoing rapid growth and an increase in population means an increase in the emission of carbon in the atmosphere. It is very timely, at this point, to find innovative ways to adapt."
Having studied bioresource engineering, where he learnt about biodiversity and ecosystems, Israel began to identify several issues in Nigeria's local food value chain. Issues he sought to solve.
"The thing about Africa is we look at food security from just one angle – availability. But that is just a little piece of the puzzle. When we're talking about food security we're talking about availability but also utilization. The ability to utilize our resources is the major problem that our food systems are facing."
He began by creating a company that would help farmers with easy access to markets. After a while, he realized it wasn't getting farmers to market that was the issue, but the availability of food. He then directed his efforts to the agricultural value chain to understand how to help farmers improve processes and optimize efficiency. He took courses to expand his knowledge and reached out for mentorships and collaborations until he stumbled upon the carbon markets conversation.
"Farmers are not aware. They are adopting the same practices from decades ago and they expect them to work and because they're not working, they're doubling their efforts. This often means more fertiliser and all of these things that damage the soil. So these are the things we need to address before we can start talking about carbon farming."
What does he think of the suggestion that placing market value on emission-reducing activities could be an opportunity to attract foreign investments to Africa?
"At this point, I wouldn't even collect money from an investor who does not offer mentorship. The carbon ecosystem is a delicate one. It's a deep subject matter that requires a lot of expertise and experience. There's a need to first bridge the knowledge gap. Bring investment with mentorship because the concept of carbon markets in Africa is very new. Anyone who claims to be an expert must've studied the market outside of Africa. For foreign investors who want to come into Africa to leverage our carbon ecosystem, I would suggest that it come with some kind of incubation to help us understand the concept and to help us deploy effective technologies to be able to measure the impact of what we say we are doing."
Through his company, Israel is on a mission to build more sustainable food systems through smart technologies and innovations that refine agricultural practices, including satellite mapping, soil data collection and the reduced use of fertilizer, all of which reduce input costs. Ultimately, he believes, the mainstreaming of carbon markets will provide a more permanent fix.
"It's high time that we introduce carbon markets into our ecosystem because constant use of legacy agricultural practices is not helping us. Farmers need to look at the big picture. They need to see five years from today."