Ocean Governance & Blue Economy
Ocean Governance and Blue Economy: An Emerging Agenda for The Africa-Europe Partnership
The Africa-Europe Foundation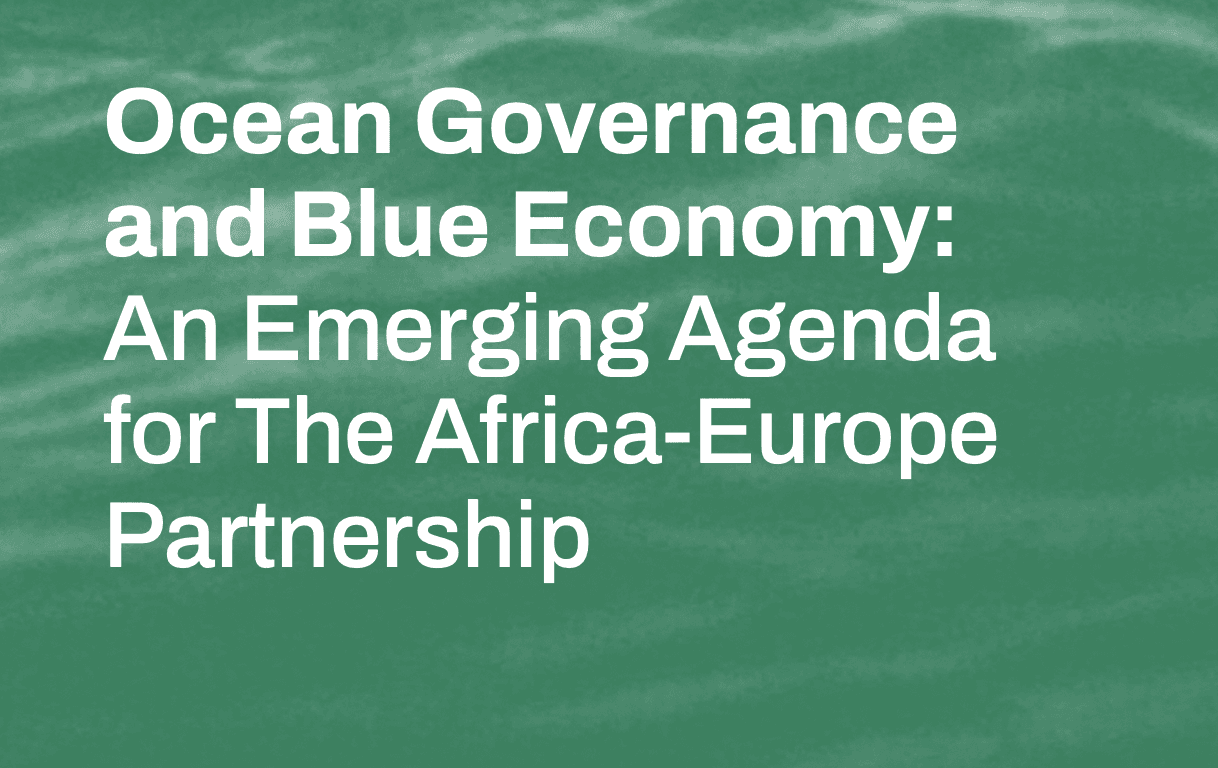 The Africa-Europe Foundation has released a Scoping Report on "Ocean Governance and Blue Economy: An Emerging Agenda for the Africa-Europe Partnership". The report outlines ways to strengthen cooperation to forge a mutually beneficial vision for the two continents aligned with the 2030 UN Agenda, its Sustainable Development Goals, and the AU and EU's aspirations for the ocean as enshrined in their respective strategies and communications.
The report was commissioned by the Africa-Europe Foundation (AEF) to primarily inform the work of the Africa-Europe Strategy Group on Ocean Governance that is being set up with the support of the European Commission and in partnership with the African Union Commission, as well as to provides an in-depth analysis on the state-of-play of the existing relationship on ocean governance and blue economy to various stakeholders interested in the Africa-Europe ocean partnership.
The report advances key recommendations and suggests a number of priority areas of focus for joint cooperation that can enhance the ocean governance partnership.
As two continents surrounded by the world's most important marine ecosystems, strategic maritime trade routes, abundant aquatic resources, biodiversity and blue carbon assets, ocean governance and the blue economy offer massive socio-economic and climate positive growth potential for the two continents, representing a strategic domain of cooperation yet to be central to the Africa-Europe partnership.