Omnia El Omrani The first ever COP YOUTH ENVOY
The Africa-Europe Foundation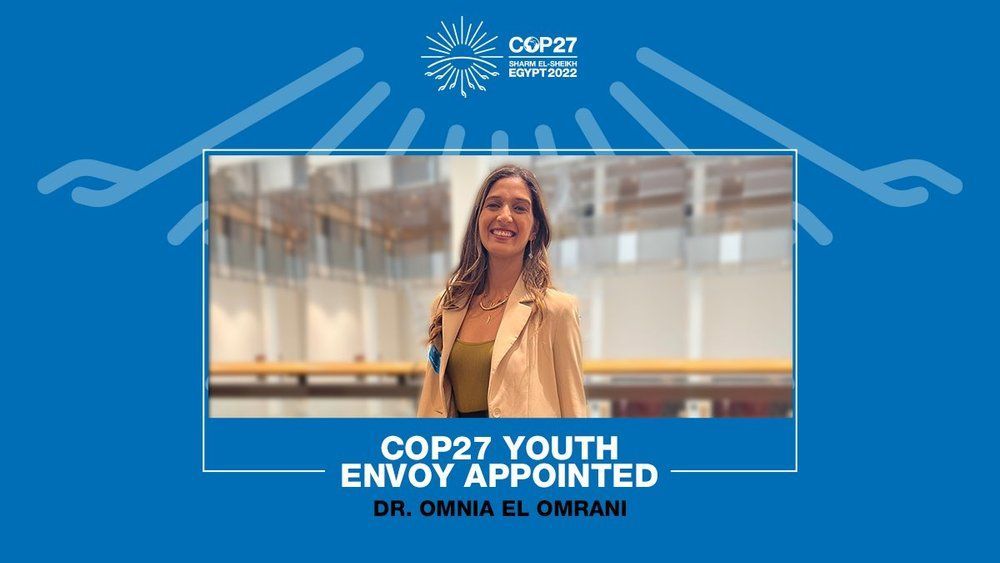 Omnia's journey in activism and advocacy was sparked by her experience as an intern in a hospital in Miami, Florida as Hurricane Irma struck in 2017. "I witnessed firsthand the serious injuries, stress and anxiety that extreme climate events cause and how power outages disrupt urgent care. These experiences motivated me to learn about climate change and health, deliver workshops to students and attend several global climate events including previous Conferences of the Parties (COPs)."
Omnia is an aspirational young woman who looks to leverage the opportunities posed by platforms such as COP to voice concerns and present recommendations through various panels, workshops and even moderative roles. Our world's youth have long had a voice, it is Omnia's goal to make sure that voice is heard at COP27.
Among the plentiful cohort of youth representatives at COP27 are the three young climate experts representing the Africa Europe Foundation (AEF) as our youth delegation. Damilola Oguntade, Juliet Grace Luwedde, Olumide Idowu and Neringa Tumėnaitė equally hold the consensus that youthful perspectives are underrepresented at platforms such as COP, and are well on their way to changing this regrettable conclusions many young people end up making. The AEF's Women Leaders Network has also engaged directly with Omnia in their efforts to mainstream youth and women's voices. Omnia shared a panel with Mary Robinson, and moderated many more. Both with the general goal of bringing in youth perspectives and highlighting the connection between health and climate change.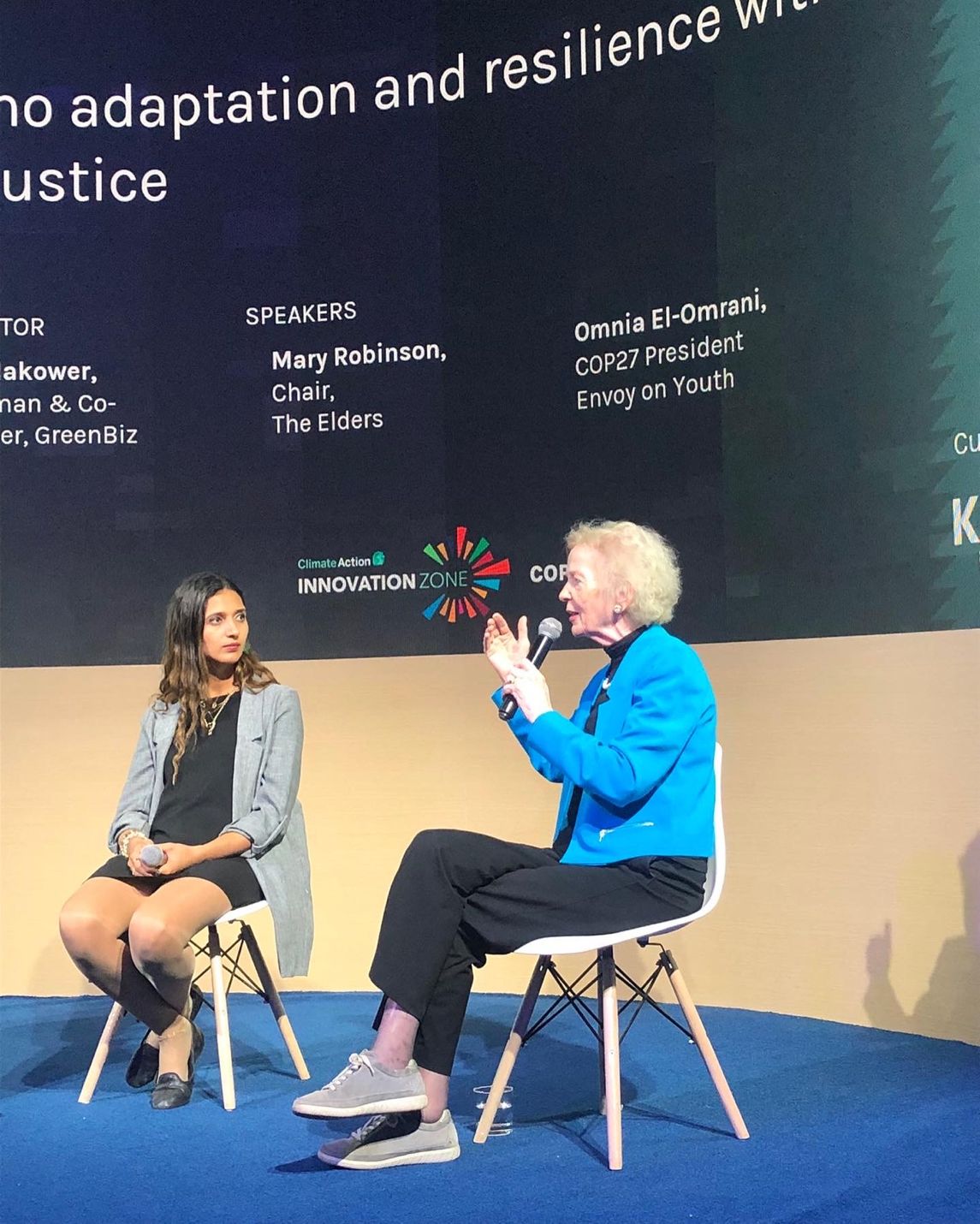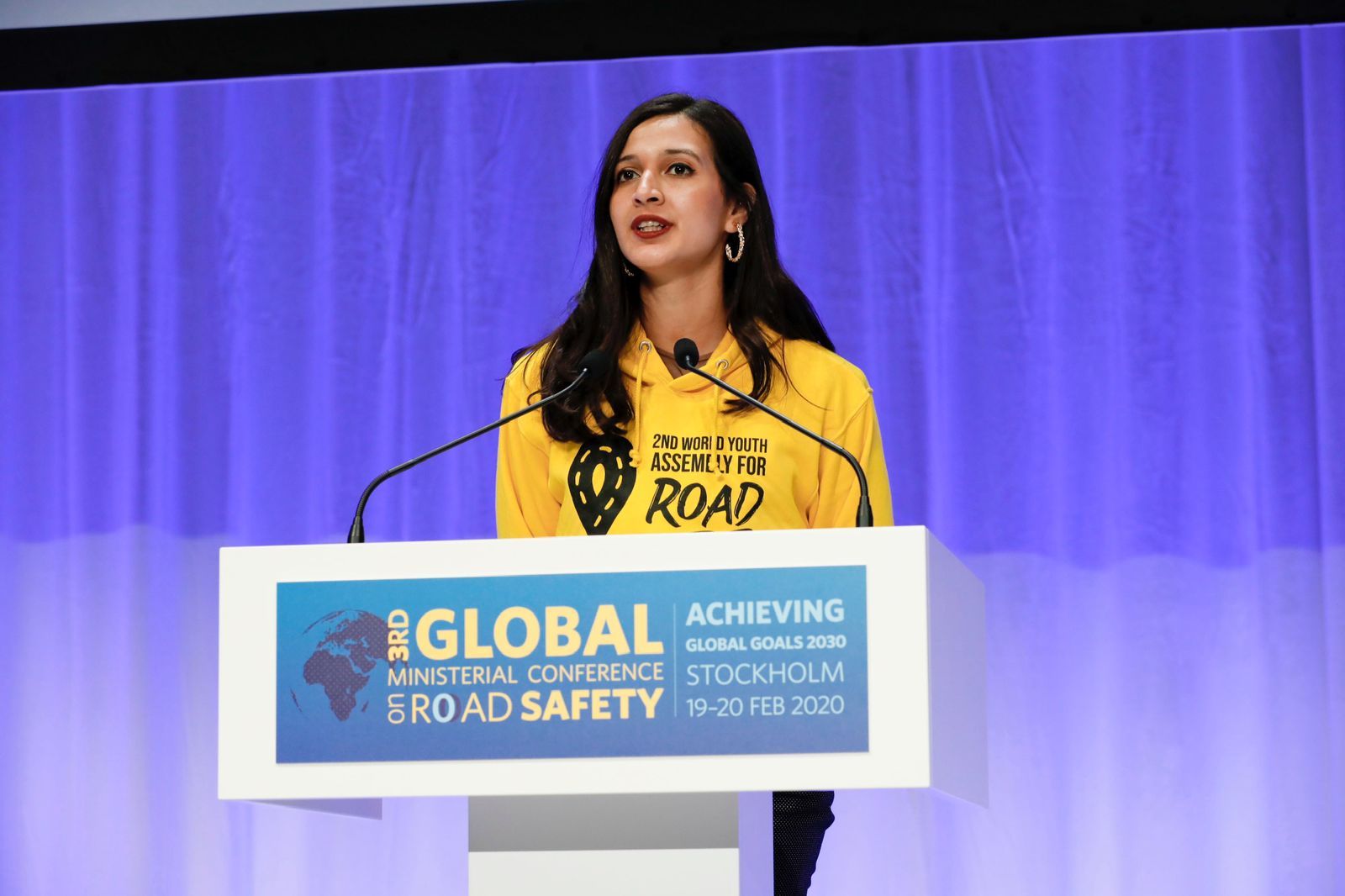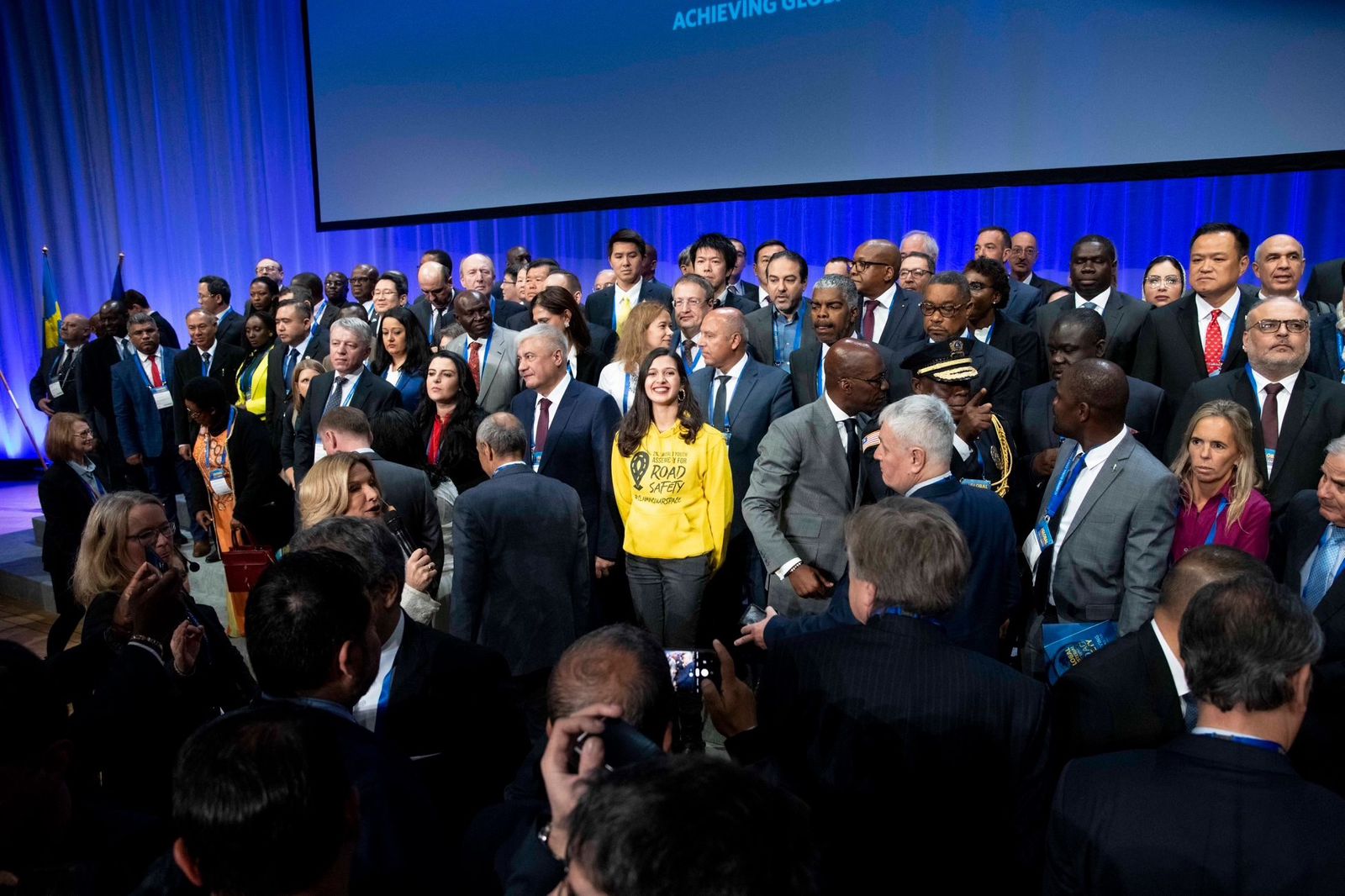 ---
The first official COP Youth Envoy
As the first official Egyptian youth envoy for COP27, Omnia el Omrani exhibited true leadership through her passionate interest for human health, the environment as well as youth and women empowerment. An achievement to celebrate at the Africa Europe Foundation, which identifies youth leadership as a pillar to development in Africa and a mechanism to foster Africa-Europe partnership. Omnia's talent for advocacy is supplemented by a deep expertise acquired throughout various exchange opportunities on health and climate. Her medical background with specialisation in plastic, reconstructive and aesthetic surgery raised her awareness of the impact of climate change on human health as well as the interrelation of these two issues. Transcending the health service, Omnia has decided to support her community by using her voice as an advocate, researcher, and activist to push for solutions to health issues and climate challenges facing the global south.
Her position as Youth Envoy for the Egyptian Presidency of COP27 is emblematic for the change Omnia wants to see. Young leaders, especially in the field of climate change, face many barriers in their quest to represent opinions and interests of youth at high-level political discussions. Initiatives such as the roundtables, which placed ministers and impactive decision makers at the same table as youth and civil society representatives, prove that young actors can walk the talk and contribute substantially to the outcomes of conferences such as COP27.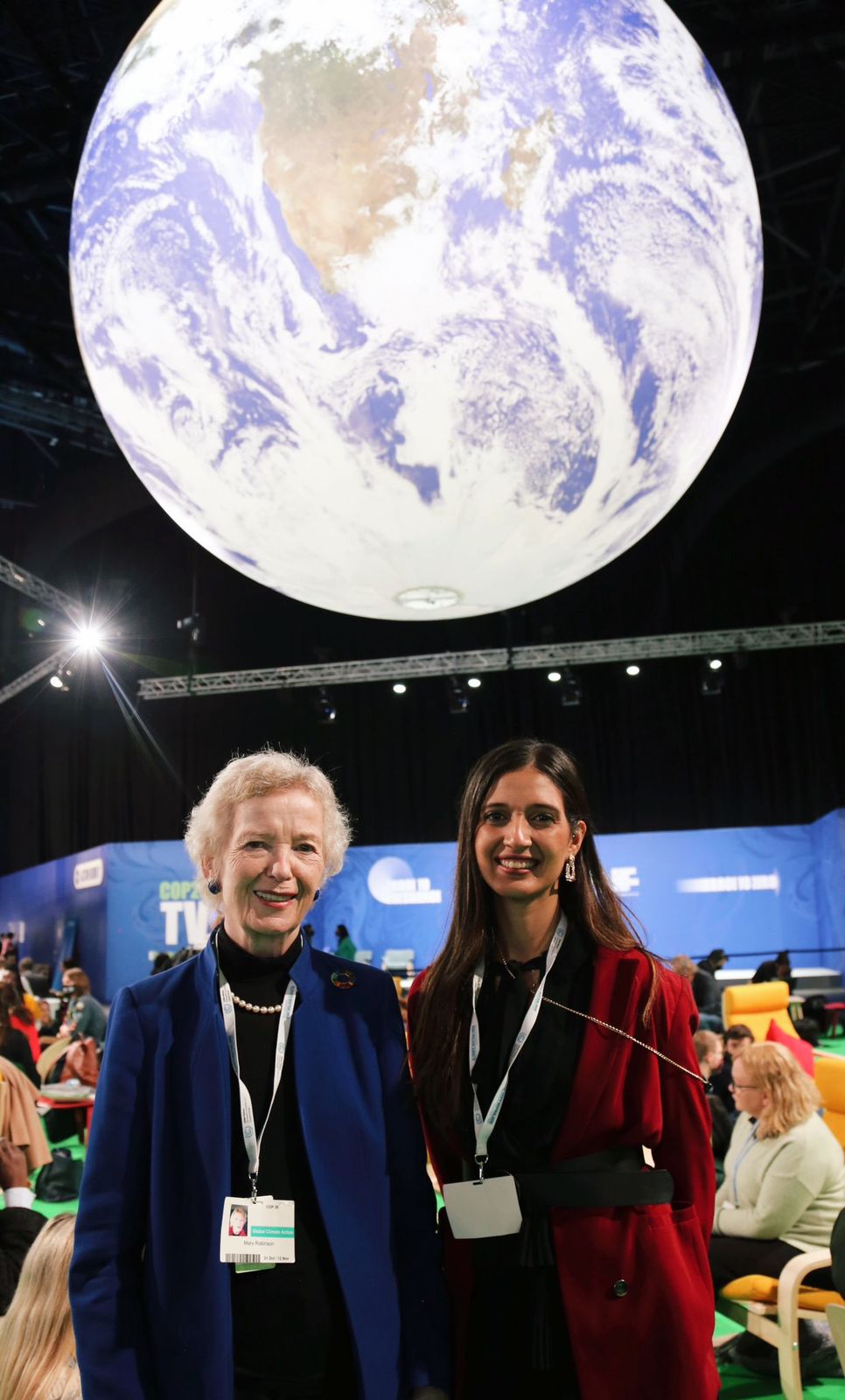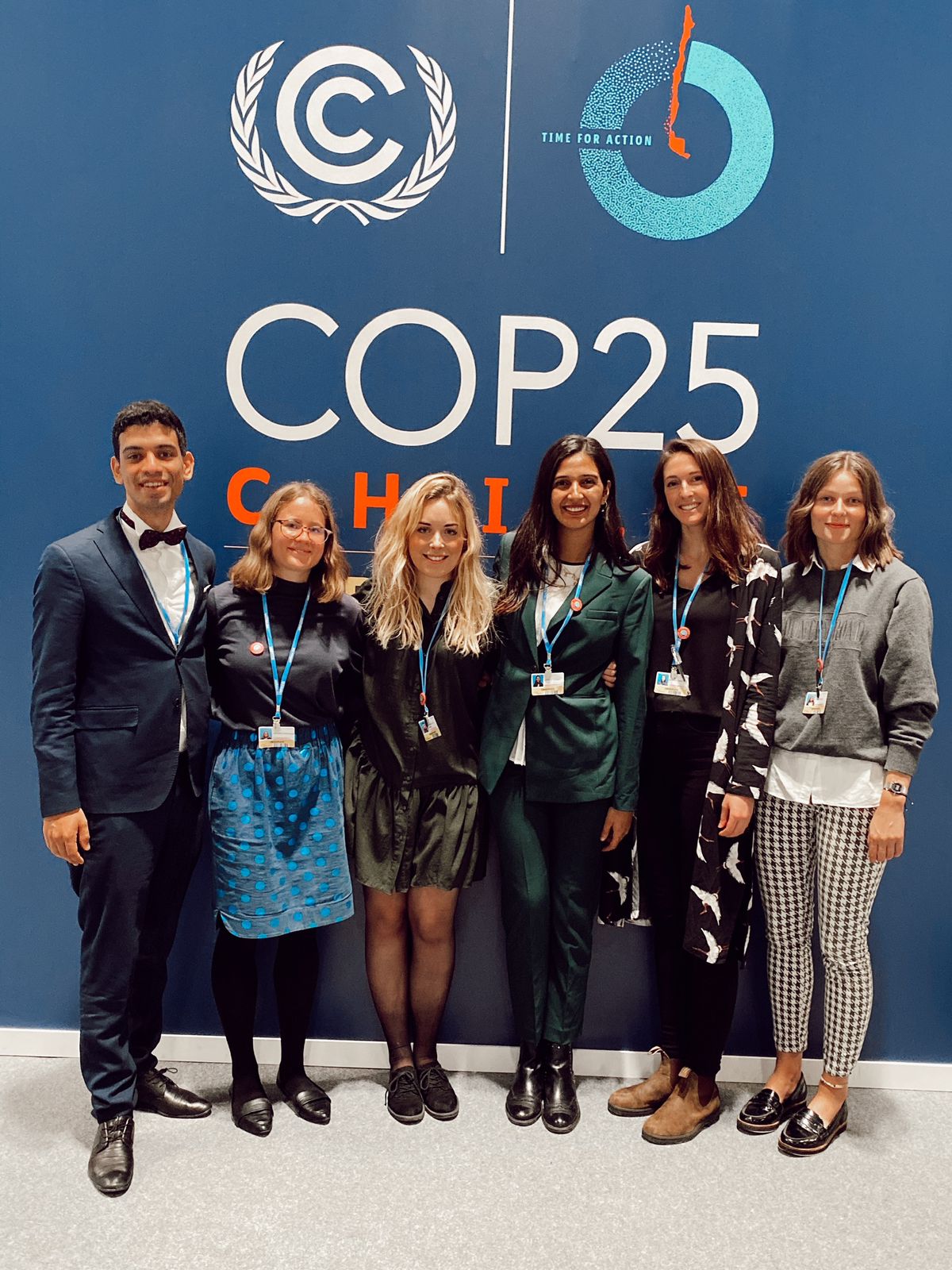 ---
What's new for youth at COP?
The first-time establishment of a Youth and Children Pavilion at COP27 was another milestone in ensuring systematic inclusion of youth in such environments. The point is to give those most affected by impending issues such as climate change a seat at the decision-making table to co-create policy, and make known the perspectives of global youth. Such platforms grant Africa Europe Foundation the opportunity to partner with Youth-led organisations and initiatives such as YOUNGO, magnifying the voices of young experts and supporting their advocacy efforts. Moreover, COP27's widely recognized status as an African COP cemented the need that the majority of the African population is appropriately represented. Although not all affected youth are at COP27, youth delegates and envoys at COP have an opportunity to show real leadership and voice the needs of those who didn't make it.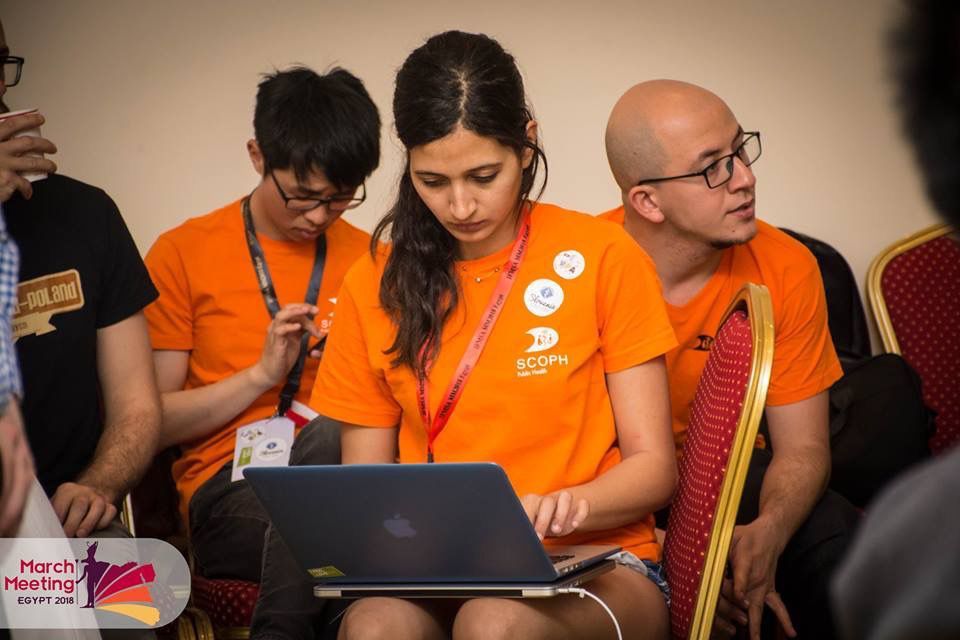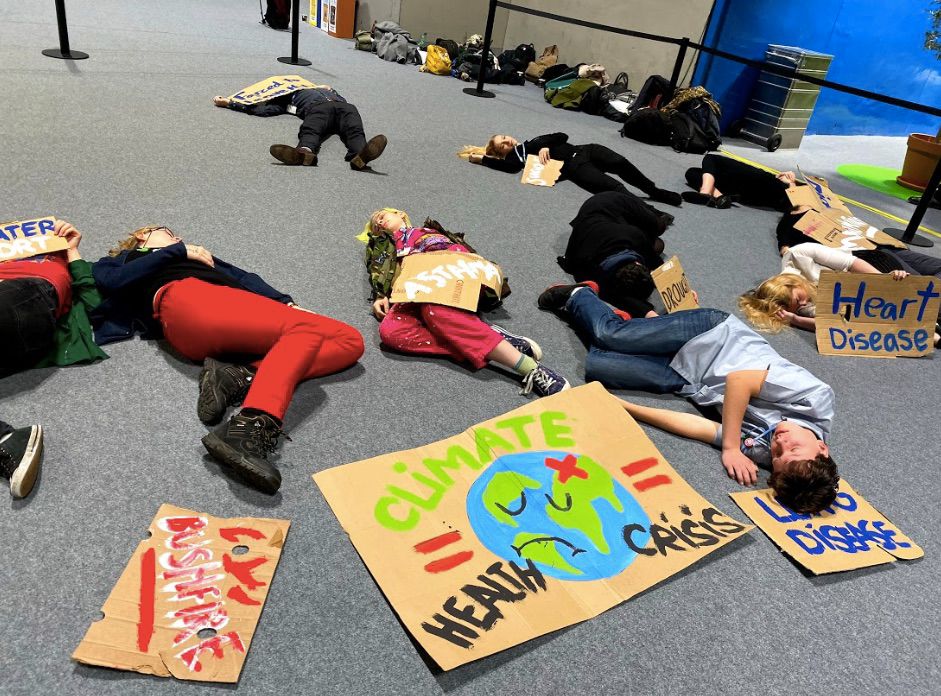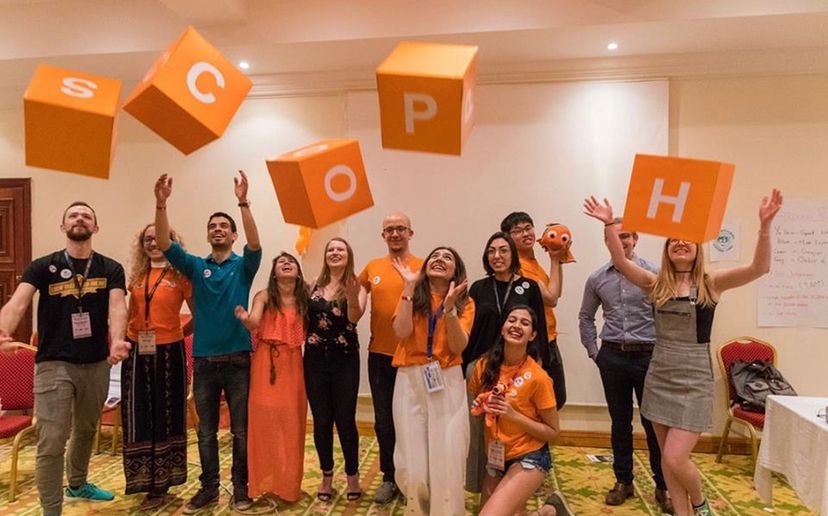 ---
A voice for Youth
Beyond the sum of her tangible achievements, Omnia is an inspiration to girls from the global south who long to make an impact on global platforms. Her experience in diplomacy as the voice of youth in global health, climate change, planetary health and gender equity counts for over seven years with great contribution to capacity building of young people in her local community and on a global scale. She has facilitated over 74 hours of training sessions and workshops in 15 countries across the world. Aware of the power of her platform, Omnia builds and maintains close contact with like-minded young leaders, and is committed to voice their concerns and recommendations at the 27th edition of COP.
Working together with similarly engaged youth around the world, Omnia looks to unleash the potential of youth to fashion their own future. Youth are those most sensitive and affected, yet least represented demographic in high level-decision making arenas on climate. Based on a human rights based approach, claiming agency on topics such as climate change is essential to protecting the rights of the generations that will be inhabiting this world beyond the lifetimes of current leaders.
---
Omnia's engagement beyond COP
Omnia's role as commissioner at the Lancet-Chatham House Commission on Post-COVID Population Health is a recognition of the multifaceted and rich experience she acquired from multiple advocacy and research initiatives with the World Health Organization, the United Nations Framework Convention on Climate Change, and the Global Climate and Health Alliance. Omnia has been the spokesperson representing more than 1.3 million medical students worldwide in the International Federation of Medical Students' Association (IFMSA) leading 9 working groups and panels supporting students to produce a diversity of evidence-based policy-documents, training modules, and research publications. She also contributed to a global survey assessing the gap in planetary health and its integration in the medical curriculum in more than 117 countries. She succeeded in gaining recognition for her contributions as an expert working on the field and as an activist advocating for positive change. Her resilience and hard work paved the way for her to adhere to the Women Leaders for Planetary Health as an associate and secured her membership of the United Nations Children's Fund Youth Leaders Program and the Global Youth Coalition for Road Safety.
As anyone seeking to make waves of change these days, Omnia is present and active on social media. You can see more of her previous stories, and follow those that are to come, below:
https://twitter.com/omniaelomrani1?s=11&t=gKjFBUpj6SRzSxKqQ8JoBQ
https://www.linkedin.com/in/omnia-el-omrani-001aa7a8