On the road to COP27: Africa-Europe collaboration and partnership at the heart of enhanced climate action
Vhalinavho (Vhali) Khavhagali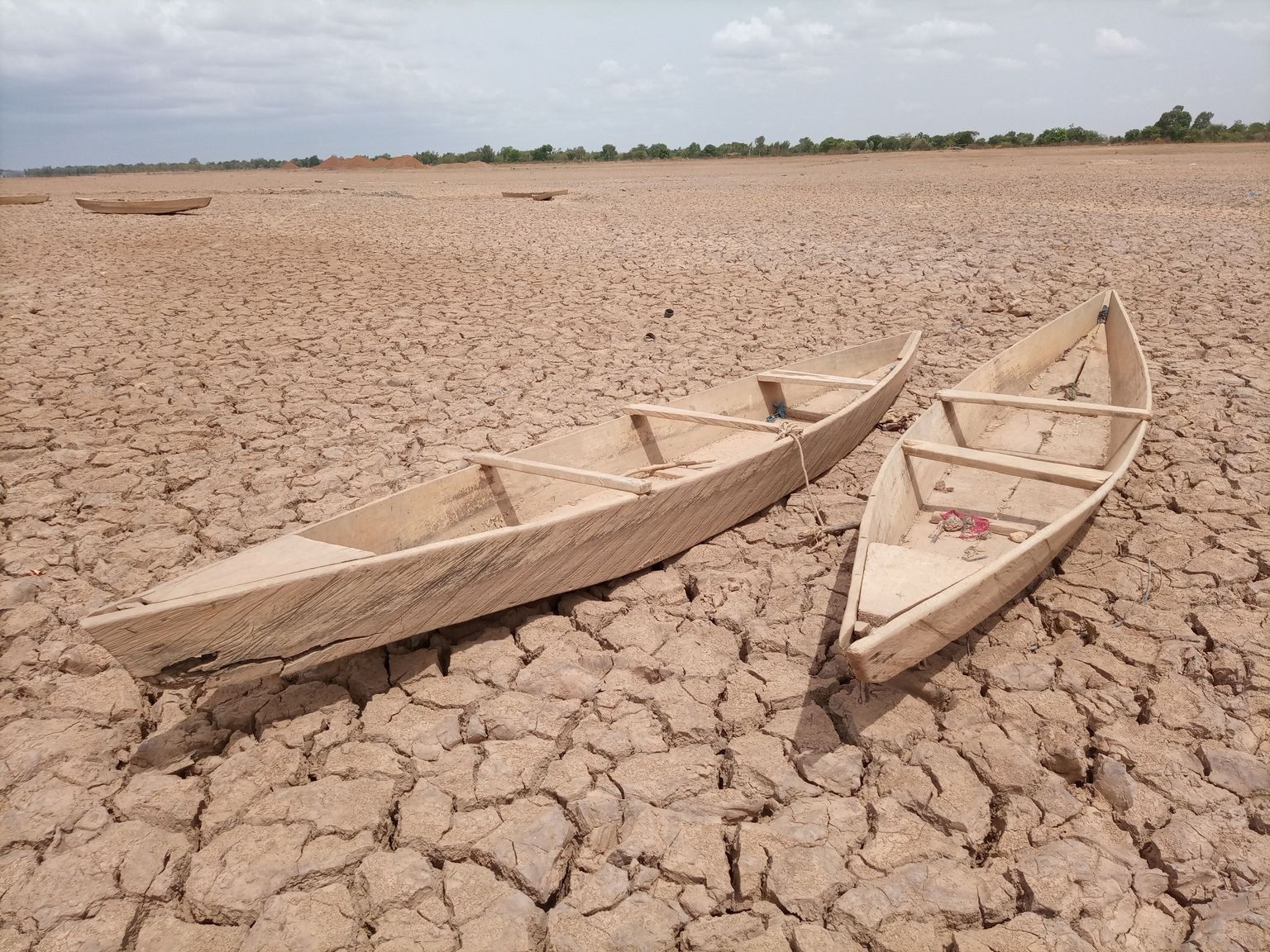 The role of human influence on the climate system today is undisputed, generating more frequent and intense extreme events which affect every region on Earth in multiple ways. Climate change leads to widespread adverse impacts and related losses and damages to people and nature, which go very far beyond the effects of natural climate variability. It is also evident that the most vulnerable nations and individuals, and systems, experience disproportionately negative effects, across both geographical areas and economic sectors. With natural and human systems strained beyond their capacity for adaptation, rising weather and climatic extremes are having irreparable effects.
The science of climate change management, response and action has been founded on assessing climate risk, considering regional dimensions, cross-sectoral implications and human influence. While much progress can be seen in the technical space, far less has been achieved in the fields of negotiation and implementation. Governance of the global climate change system is provided by the United Nations Framework Convention for Climate Change (UNFCCC), where government and institutions work together towards limiting warming to 1.5°C compared to pre-industrial levels, and agree on a set of targets ranging from the $100bn promise for international climate finance by 2020 to the doubling of adaptation finance by 2025 compared to 2019.
In reality, the trust deficit between communities is growing and the space to find common ground is slowly disappearing in a world where the carbon budget is rapidly decreasing.
Given our shared reliance on the atmosphere – a global common - the UNFCCC under its renewed leadership should urgently call for more effective collaboration and preparation between actors within and outside the negotiation space, and at different levels, through the agreement of clearer roles, relationships and responsibilities.
Despite the agreement of the 'Glasgow Climate Pact', negotiation progress stalled at COP26, putting more pressure on COP27 preparations to achieve the greater progress we urgently require. This recurring process needs explanation, given the world agreed on the Paris Agreement at COP21.
We need to ask whether the spirit of cooperation and partnership for climate action has vanished, risking disaster for COP27 and the Global Stocktake in COP28? Countries were asked to revise their National Determined Contributions (NDCs), with more ambitious targets by the time of COP27 – but, what has actually happened on this front? Ultimately, raising the ambition of NDCs is crucial, but current pledges put the world on track for warming of at least 2.4 degrees Celsius by the end of the century. The world economy since the 1980s remains dependent on fossil fuels for 80% of energy needs, thus fuelling catastrophic consequences as recently observed with massive floods in Pakistan, with 33 million people affected and more than a thousand lives lost. Drought has also resulted in extreme hunger in the horn of Africa, affecting more than 18 million people.
They hope for clear decisions on rapid implementation of climate actions, and tangible, practical outcomes. Good results depend on preparation and the opportunities for engagement seized by different actors and countries now, in the run-up to COP27. Several climate change engagements have been initiated this year, yet their impacts are not clear.
Instead of adopting new structures and dialogues that postpone operationalisation and implementation, we must take stock and add momentum to existing initiatives, building greater impact and sustainability, including the Santiago Network. Separately, the African Adaptation Initiative (AAI) was launched in Paris during COP21, to enhance support to African countries on adaptation and loss and damage. It could be timely to find an equivalent institution from the EU, or a number of EU organisations ready to partner with AAI and address adaptation, and loss and damage. Perhaps, the 'Africa Adaptation Summit' hosted in Rotterdam will offer some fresh perspectives for such initiative.
We all know we must increase adaptation and mitigation ambition for 2030, but many climate-vulnerable countries lack sufficient finance to meet their goals, and support a sustainable development pathway. The finance and access gaps have only worsened due to the economic consequences of the pandemic and the ongoing Russia-Ukraine war.
Both African and European countries would truly benefit from any developments on these specific issues or face great disappointment at COP27.
Our experience working with government, research, and NGOs underscores the importance of collaboration and partnership between continents, regions, countries, and local actors in supporting climate action. Collaborations require leadership, investment in people and building relationships. All these actions take time.
The European Union and African Union agreed on a joint vision for a renewed partnership last February at the EU-AU Summit. The aim is to build solidarity, security, peace and sustained economic development and prosperity for the citizens of the two Unions today and in the future. Together they offer a much more progressive vision for the future than other negotiating blocs.
Both the EU and AU are needed to play a critical role to enhance climate action, providing far-sighted leadership within and outside negotiation spaces.
Given current geopolitical tensions, and their multiple impacts on food and fuel supplies, it is ever-more vital that COP27 does not fail. Rather, let's find ways to restore trust in the negotiation process, strengthen collaborative efforts made by so many climate actors and negotiators, and prepare the pathway to the ambitious actions needed at Sharm El-Sheikh.