The AU-EU Digital Cooperation in the Age of Digital Interdependence
Youssef Travaly & Josephine Mosset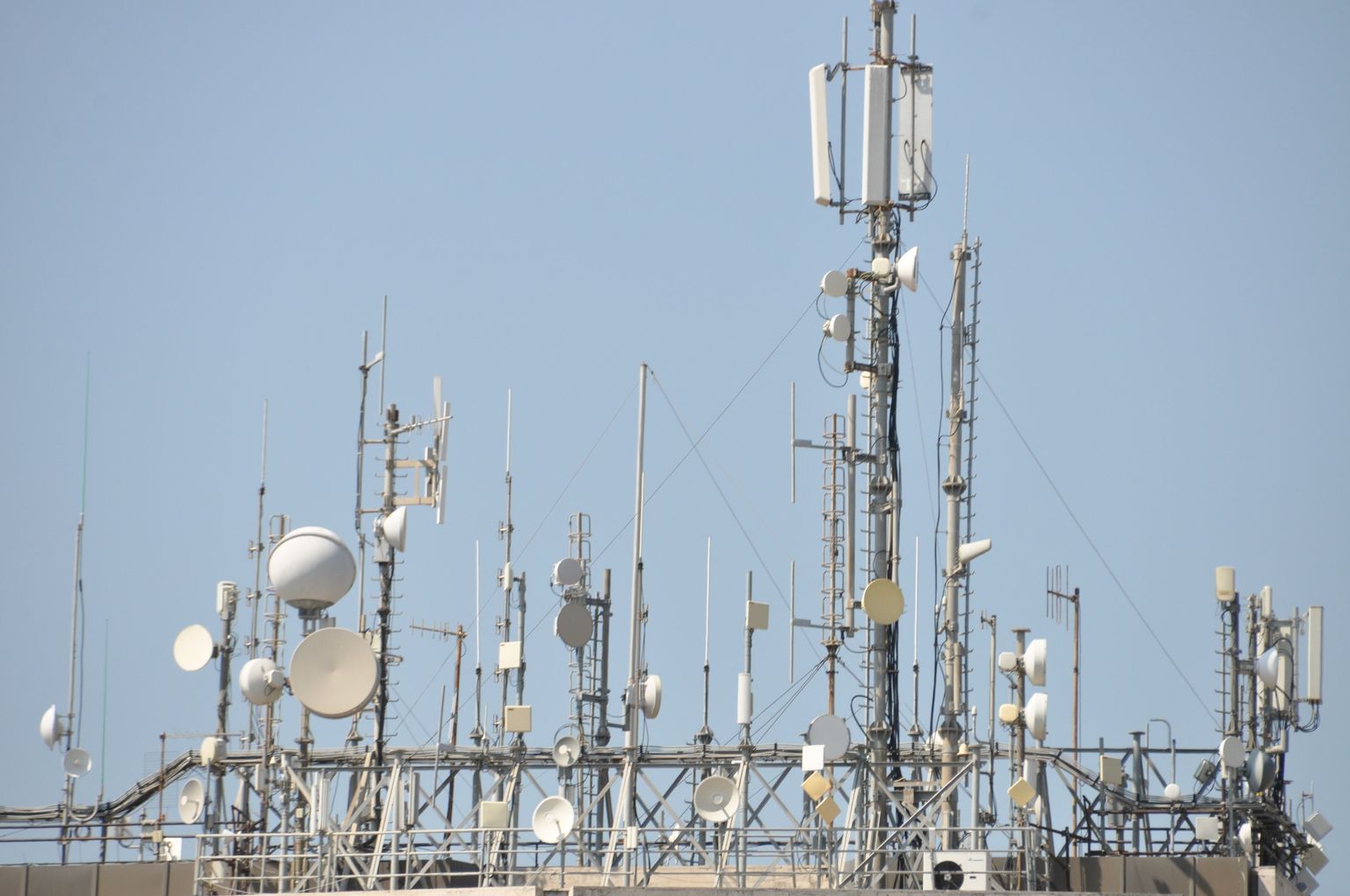 The digital economy is one of the pillars of the global economy, transforming the business landscape, reshaping the nature of work and the structure of enterprises, spurring innovation both in services and business models. There is compelling evidence that the use of digital technologies creates new opportunities for economic growth, drives innovation, facilitates the realisation of sustainable development goals (SDGs), and contributes to social transformation. While the benefits of digital technologies are undeniable, digital advances e.g. in Big Data, Machine Learning / Artificial Intelligence (AI) and Earth Observation (EO) raise uncertainty, trigger disruptions and divide.
While Digital Cooperation between the African Union and the European Union is already effective in a number of areas such as digital infrastructures with projects such as EurAfrica Gateway Cable and the Medusa Project, it is not yet delivering to its full potential in other areas including, for instance, the adoption of trustworthy and reliable AI solutions, collaborative Earth Observation facilities, the development of both unified data governance framework and digital innovation ecosystems, and effective technology transfers. The promises of an effective Digital Cooperation between both continents that will enhance their global competitiveness, whilst supporting their markets integration and transitions to knowledge-based economies are yet to be seen.
Over the last decade, Africa with more than 82% mobile penetration, has become a global leader in mobile payments. It now accounts for 70 per cent of the world's USD 1 trillion mobile money value. Mobile money transactions edged up 39 per cent to USD 701.4 billion in 2021 from USD 495 billion in 2020. Almost half of Africa's GDP is run via mobile phones and this is likely to expand in the coming years. Through the African Continental Free Trade Agreement (AfCFTA), Africa ambitions to become the world's largest free trade area.
This single continental market will have a population of about 1.3 billion people and a combined GDP of approximately USD 3.4 trillion. Efficient and affordable ICT infrastructures and services are instrumental to this goal. Among leading information and communication technologies, Artificial Intelligence (AI) and space technologies are critical in supporting development agendas across Africa.
Adopting trustworthy and reliable AI solutions
While the potential of AI in Africa is enormous, its uptake remains very fragmented and the gap with European countries is increasing. So far developments in AI have mainly been led by private actors but African governments have started working on "AI strategies" including South Africa, Kenya, Ghana, Rwanda, and Tunisia to support the growth of responsible and trustworthy AI solutions. However, most lack legislative and regulatory frameworks as well as coordinated plans to develop AI. Moreover, the development of AI is slowed down by limited capacity, workforces, storage capacity for data as well as uptake of AI solutions by both public and private sectors.
On the other hand, the EU Digital Single Market is creating a space of competitiveness and innovation and a common market for more than 500 million people. The EU Digital Single Market is characterised by a set of regulations and policies to remove national barriers, promote connectivity, digital skills, research, innovation and entrepreneurship. It also includes measures to support digital trade and e-Commerce and the interoperability of e-Government Services. Last but not least, the protection of citizen's rights, including privacy, is on the top of European policymakers' agenda. For instance, to promote the uptake of trustworthy AI and to protect the rights of all people affected by AI systems, the European Commission's Artificial Intelligence Act sets out a nuanced regulatory structure that provides a governance framework for the management of AI. This legislation provides a comprehensive start which could be harnessed as a basis for a harmonised governance framework with Africa. It could also inform policymakers on the African continent as with the example of the European Union's General Data Protection Regulation (GDPR).
Investing in space technologies to leapfrog development backlogs
In recent years; many countries on the African continent have woken up to the potential and usefulness of space technology. According to the United Nations Office for Outer Space the African space sector is currently estimated at over 7 billion and is projected to exceed 10 billion by 2024. This rapid growth has been catalysed by a combination of public and private sector spending. African decision makers have begun to realise that space technology has many applications which can be leveraged to solve some of the continent's most pressing challenges. Essentially; digital led innovation relying on space data can be utilised to leapfrog development backlogs across the continent. Earth Observation technologies can be harnessed to improve food security, natural disasters management, management of energy resources, connectivity, security and aviation infrastructure for instance.
As of December 2020, 20 African countries have established or started creating a space programme and 42 African satellites are currently in operation. The total for national space budgets for African countries rose from USD 283 in 2018 to USD 503 million in 2020. This total is expected to grow as new space agencies are being formed and space policies being formulated.
Recognizing the mutual benefits for their cooperation in space technology, the European Union and the African Union launched in 2007 the Global Monitoring for Environment and Security and Africa (GMES & Africa) initiative which provides a framework for long standing cooperation between both continents in space science and technology and earth observation. Co-funded by the AU and the EU, this programme aims to promote the development of local capacities and institutional, human, and technical resources for the access and exploitation of Earth Observation-based services on an operational basis. The program is designed to specifically address Africa's needs for water, natural resources, marine and coastal services, meet global environmental management needs, ensure civil security and enable the implementation of the African space policy and strategy.
Digital cooperation is one of the most important drivers for mutual benefit to both continents in terms of innovation, competitiveness and growth, and ultimately access to international markets. However, for a successful digital cooperation a number of challenges must be addressed, including:
● Poor or absent physical and digital infrastructure in Africa
● The absence of a harmonised enabling environment (regulatory, policy, investment, financial instruments, public acceptance) in particular in Africa
● A deficit in digital skills and competence, especially when it comes to harnessing digital technologies such as artificial intelligence, cybersecurity, etc.
● The lack of financial instruments for innovative African and European SMEs and digital entrepreneurs to build mutually beneficial partnerships
Despite the capabilities of Africa to leapfrog, basic infrastructure is an undeniable necessity, one that governments cannot ignore, while putting the focus on digital infrastructures. An enabling environment requires the harmonisation of current policies and regulations across African countries but also across both continents. Data protection laws, digital identity frameworks and country sovereignty, among other concepts that need rapid establishment will need to be country specific but also factor in continental integration.
African countries need to ensure that there is a growing emphasis on policies that look at the long term as well as having an operational roadmap towards implementation. This will be greatly accelerated by the early engagement of the private sector in the conceptualization of the digital economy ecosystem which relies on emerging technologies.
These technologies cannot be harnessed without the talent to create and master them. The lack of strategies that enable research and easy piloting of joint innovation is a concern. Developing innovative funding instruments that support research and development as well as scaling up of innovative projects will accelerate the industrialization of African countries while creating new market opportunities for European SMEs.
Addressing the above challenges in a systematic manner will benefit the development of a thriving digital cooperation between the AU and EU.