Making Space Matter: Tracking African Investments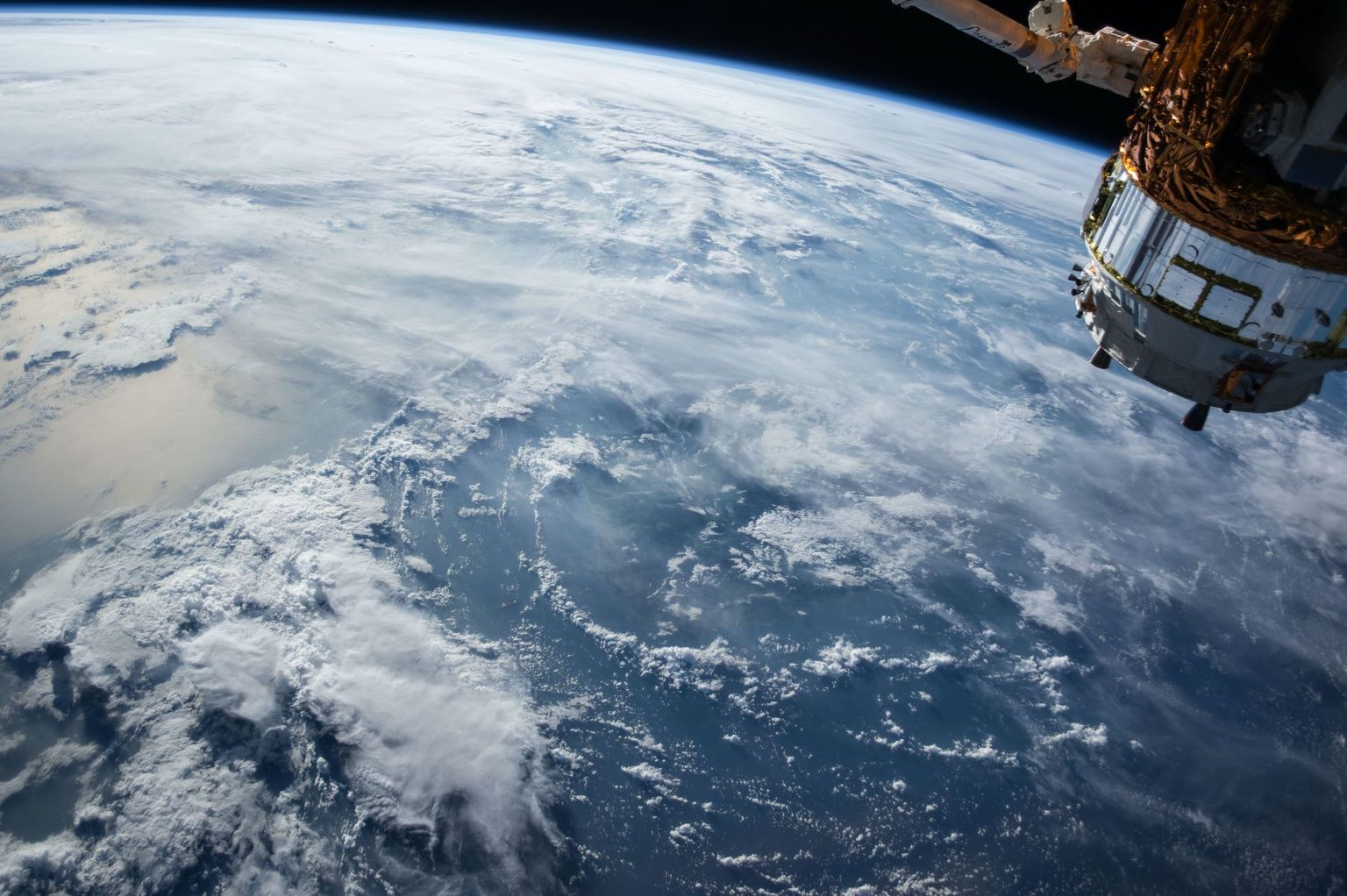 The Africa-Europe Foundation will be holding a special "Talking Africa-Europe" dialogue on 20 June 2022 at the Friends of Europe Making Space Matter Summit to highlight the opportunities and challenges space exploration presents. As Africa increases its investments and Europe rethinks its strategic partnerships, both continents must explore opportunities for cooperation on space ventures.
The Africa Union Commission has identified 11 societal needs where space-based products and services can provide solutions or aid progress towards overcoming the challenges these needs present. This includes mapping land, water, and weather patterns, health planning, infrastructure planning, and information communications services. The impacts of these products and services can improve food security, bolster internet connectivity, and aid developmental efforts to transition to clean energy.
Currently, the United States and China account for 90% market share of the world's 70 largest digital platforms, 75% of all patents related to blockchain technologies, 50% of global spending on the Internet of Things (IoT), and more than 75% of the market for public cloud computing. The digital dominance of the two countries sheds light on the urgency of bolstering Africa and Europe's investments into space-based products and services.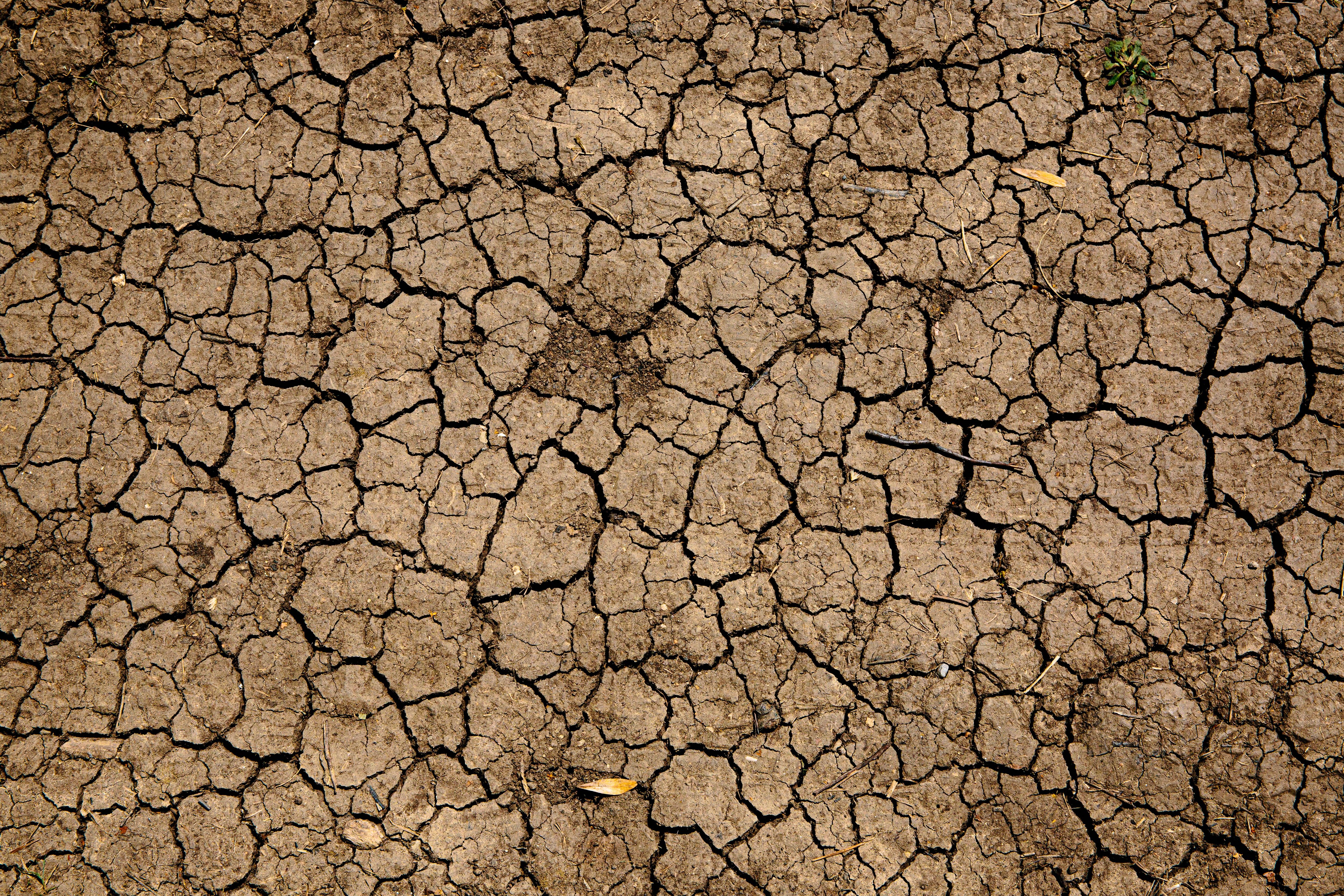 Climate Adaptation: Growing desertification of the Sahara, increased flooding in coastal areas, and rainfall/drought patterns can be more accurately mapped and predicted with better satellite infrastructure in space, informing adaptation decisions.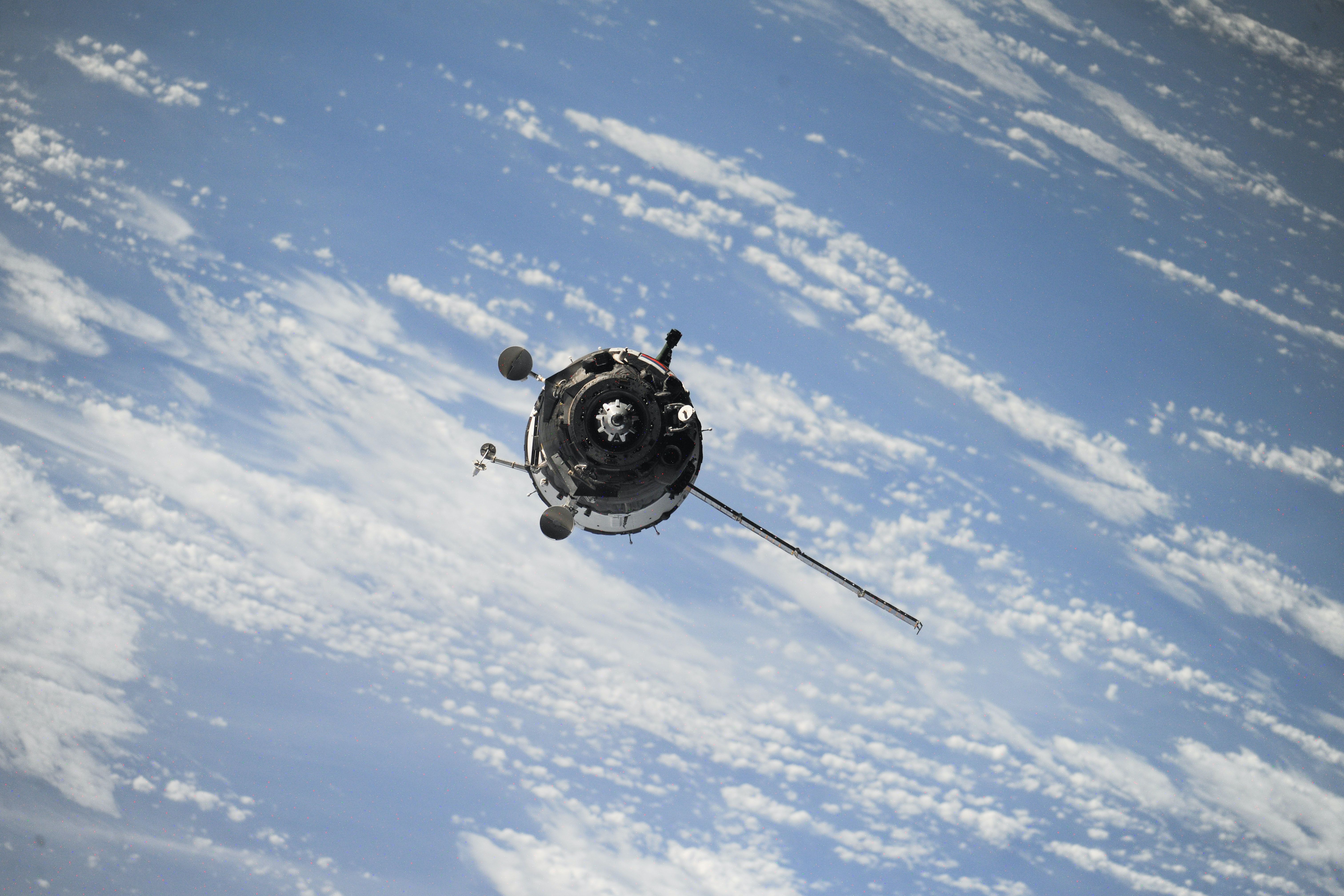 Internet Access: Currently, less than ½ of Africa has access to internet. Of those with access, only 51% had 4G coverage or above. Space ventures can improve internet access, expand data usage, and connect Africa to the rest of the world through phone, internet, TV, and e-learning.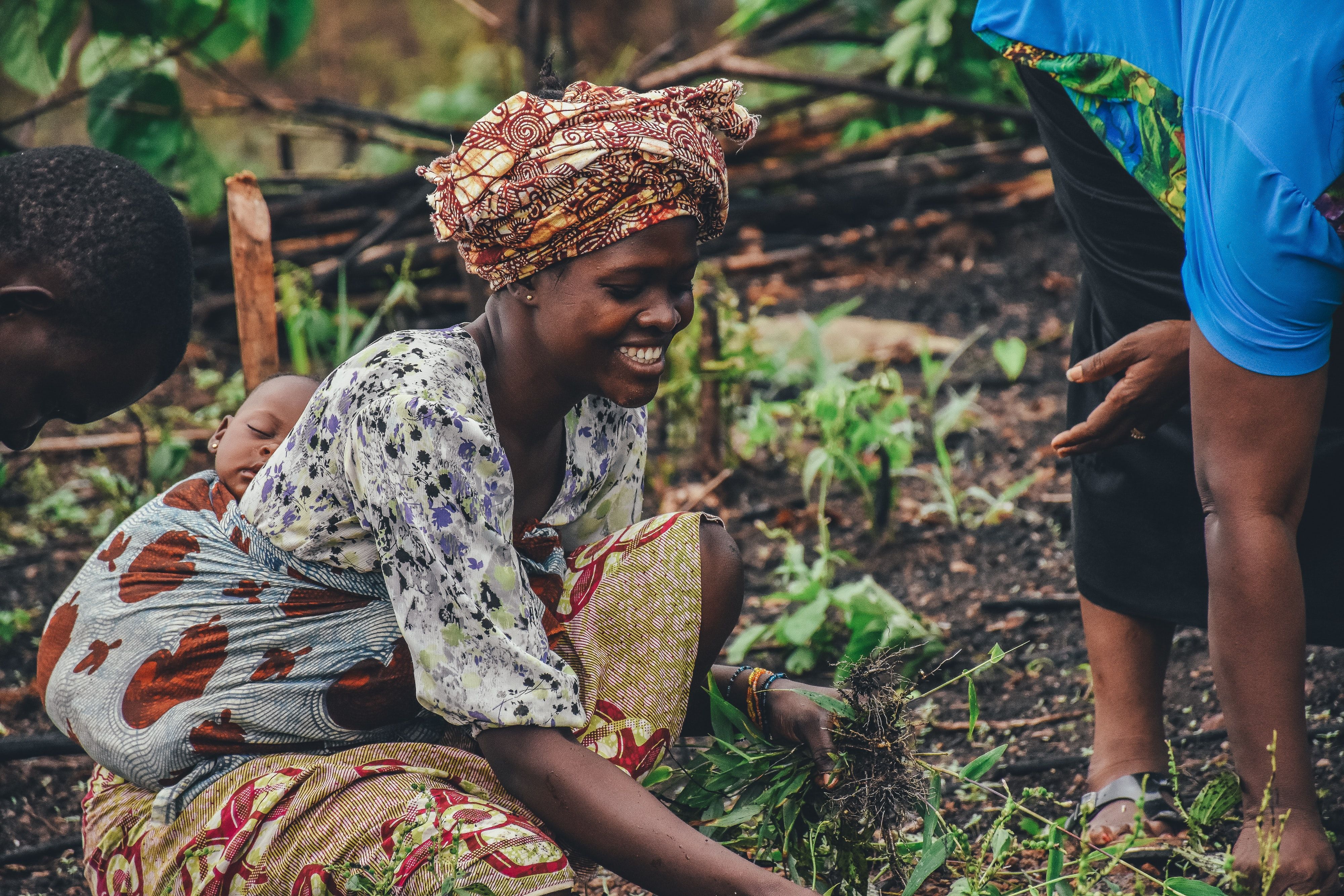 Food Security: With better mapping and tracking of land use, water patterns, and more, agriculture systems can be better equipped to forecast and predict yields, as well as adapt to ensure greater food security.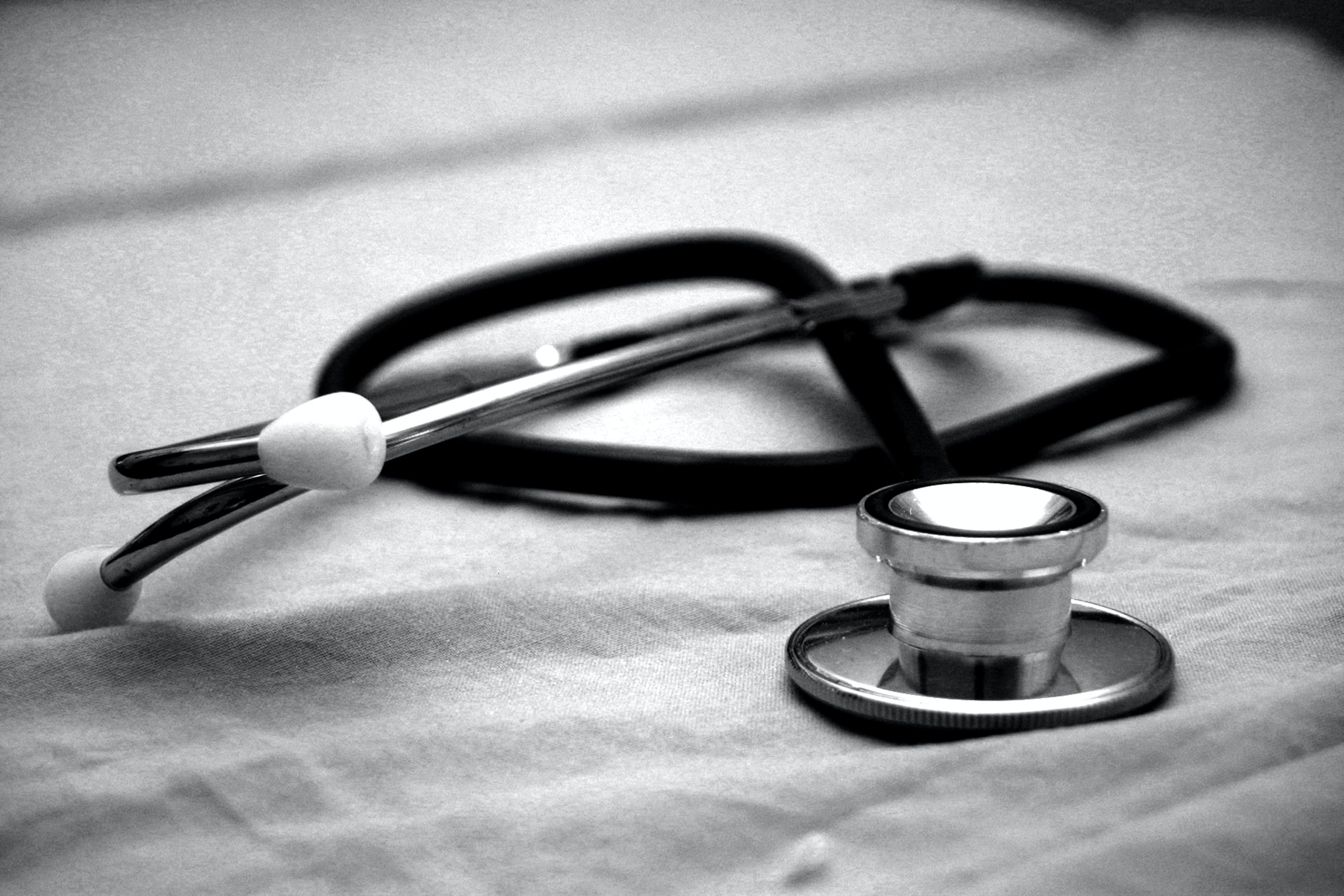 Health: In rural and hard-to-reach locations on both Africa & Europe, satellites are a quick and cost-effective means of reliable connectivity to hundreds of Wi-Fi and mobile connection points, bringing doctors closer to patients.
As seen above, investments into African space ventures can boost ongoing developmental efforts, however competing priorities have constrained space budgets in Africa. As of 2020, the combined space budgets of African countries make up less than 1% of the world's budget for space. Reframing space as complimentary to developmental efforts rather than an exclusive venture better clarifies the role of investments into African space ventures.
Space Budgets by Region (2020)
100%
Africa's Space budgets have been increasing in recent years, however they still lag far behind the necessary levels to aid development across the entire continent.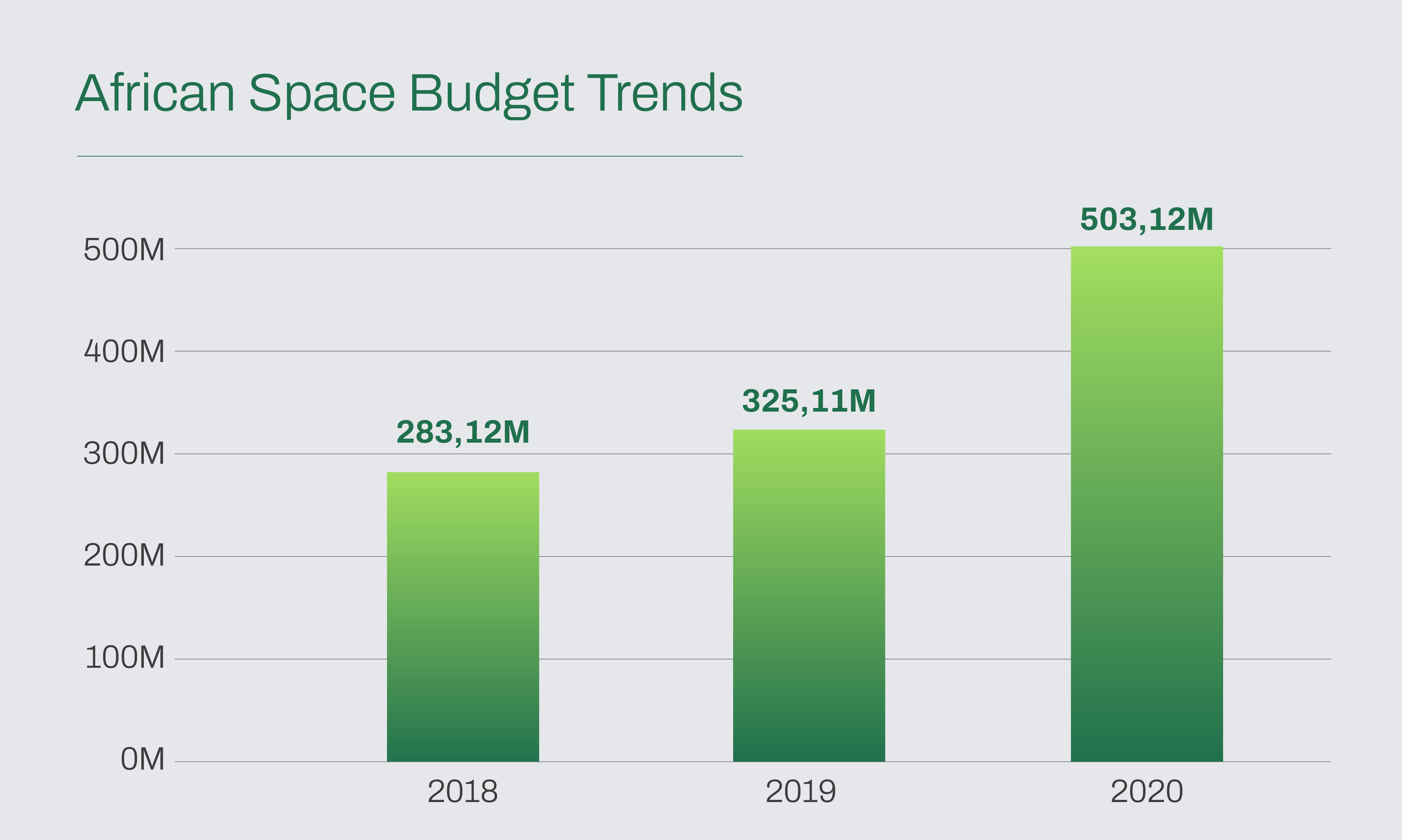 As of December 2020, 20 African countries established or began creating a space program. While 42 total satellites have been launched by African countries, 39 of these have come from 11 countries, demonstrating the concentration in investments among wealthier nations.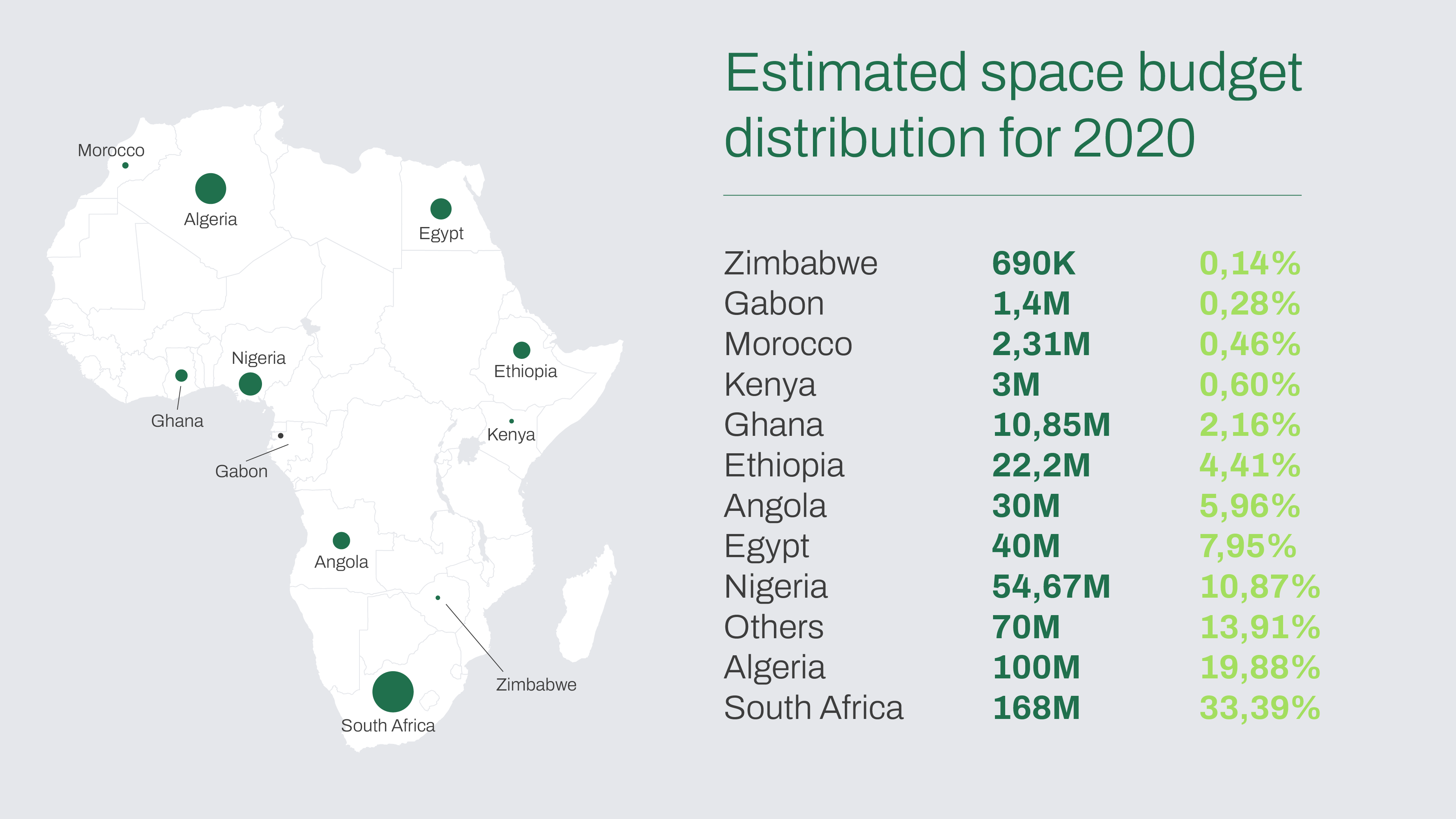 Source: Space in Africa Report: Global Space Budgets A Country-level Analysis
While investments within African countries are limited, partnerships are beginning to emerge to expand Africa's presence in space. Egypt is currently partnering with an undisclosed German manufacturer to create satellites. Ethiopia is using funds from the European Investment Bank and the French government to build satellite manufacturing, assembly, integration, and testing (MAIT) facilities in Addis Ababa. Each of these partnerships shed light on the exciting opportunities that already exist and can be multiplied with further investments into intra-continental space collaboration.
Two key AU-EU initiatives will be important to keep an eye on over the coming years: The European Union's Pan-African Programme, and the development of the African Union Commission's African Space Agency.
EU Pan-African Programme: In 2020, as part of the Pan-African Programme, the EU committed 82.5million Euros to strengthening cooperation with Africa on space and digital innovation. The commitments are as follows:
€25 million used to support the second phase of the Global Monitoring for Environment and Security & Africa Programme
€8 million to the Pan-African Support to Geological Sciences and Technology Africa-EU Partnership
€8 million to the recently launched Africa-Europe Digital for Development Hub (Part of the Global Gateway Initiative)
€5 million to be allocated to accelerate the Single African Air Transport Market
€4.5 million to ensure a third phase of the Satellite Navigation in Africa Support Programme
AU African Space Agency: After 6 years of planning and organizing, the African Union Commission's African Space Agency will be beginning operations this year, in 2022. The Space agency will be based in Egypt, whose government has contributed 10 million for the first 5 years of operations. In addition, the Space Agency is receiving 30 million euros (~36 million USD) from the Global Monitoring for Environment and Security and Africa, a joint European Commission, and African Union Commission programme.
While there are many unknowns about the bounds of space, there are many certainties regarding the benefits of space ventures. Modernizing and digitizing Africa's economy will require a new approach to these ventures, one that drives innovation through SME investments and partnerships. By utilizing the shared desire and resources of Africa and Europe to expand their market share of the digital economy and bolster developmental efforts, the two continents can deliver space-based products and services that fuel the future.