What does the war in Ukraine mean for the Africa-Europe Partnership?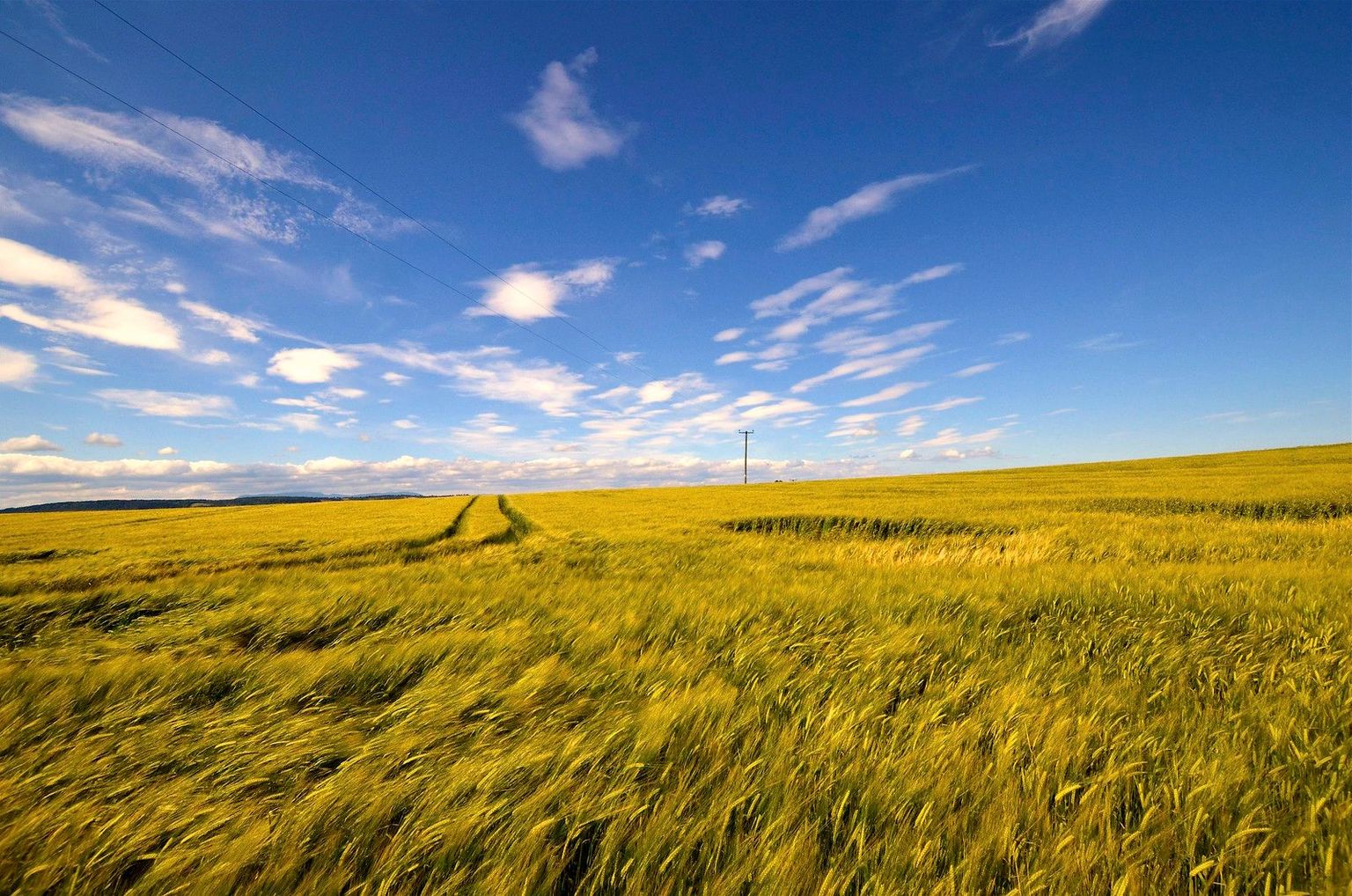 'The data for this story were compiled and visualised by the Mo Ibrahim Foundation. View more here.'
Whilst the majority of focus on the conflict in Ukraine has been on its impact in Europe and geopolitically, the conflict has had an impact across the world, particularly in Africa.
Energy from Russia, wheat from Russia and Ukraine, and ingredients such as sunflower oil are imported by both Africa and Europe, placing the food and energy securities of both continents under strain.
A successful Africa-Europe Partnership must be strong enough to respond to crises such as these, and build resilience for future shocks.
Russia is a key global supplier of energy, metals, and grains.
Russia is the world's:
• Second largest producer of natural gas
• Third largest producer of oil
• Fourth largest producer of wheat
• Ninth largest producer of copper
100%
7.7%
Energy prices rose by 7.7% in February.
11.7%
Oil prices rose by 11.5% over the same period.
Following Russia's invasion of Ukraine, global commodity prices have risen to their highest levels since 2008.
Energy prices rose by 7.7% in February, with oil prices rising by 11.5%.
39 countries in Africa are net importers of energy.
Russia is the main supplier of oil, coal, and natural gas to the EU.
Food prices rose by 3.9% in February.
The price of wheat traded in Chicago jumped by 50% when the invasion began.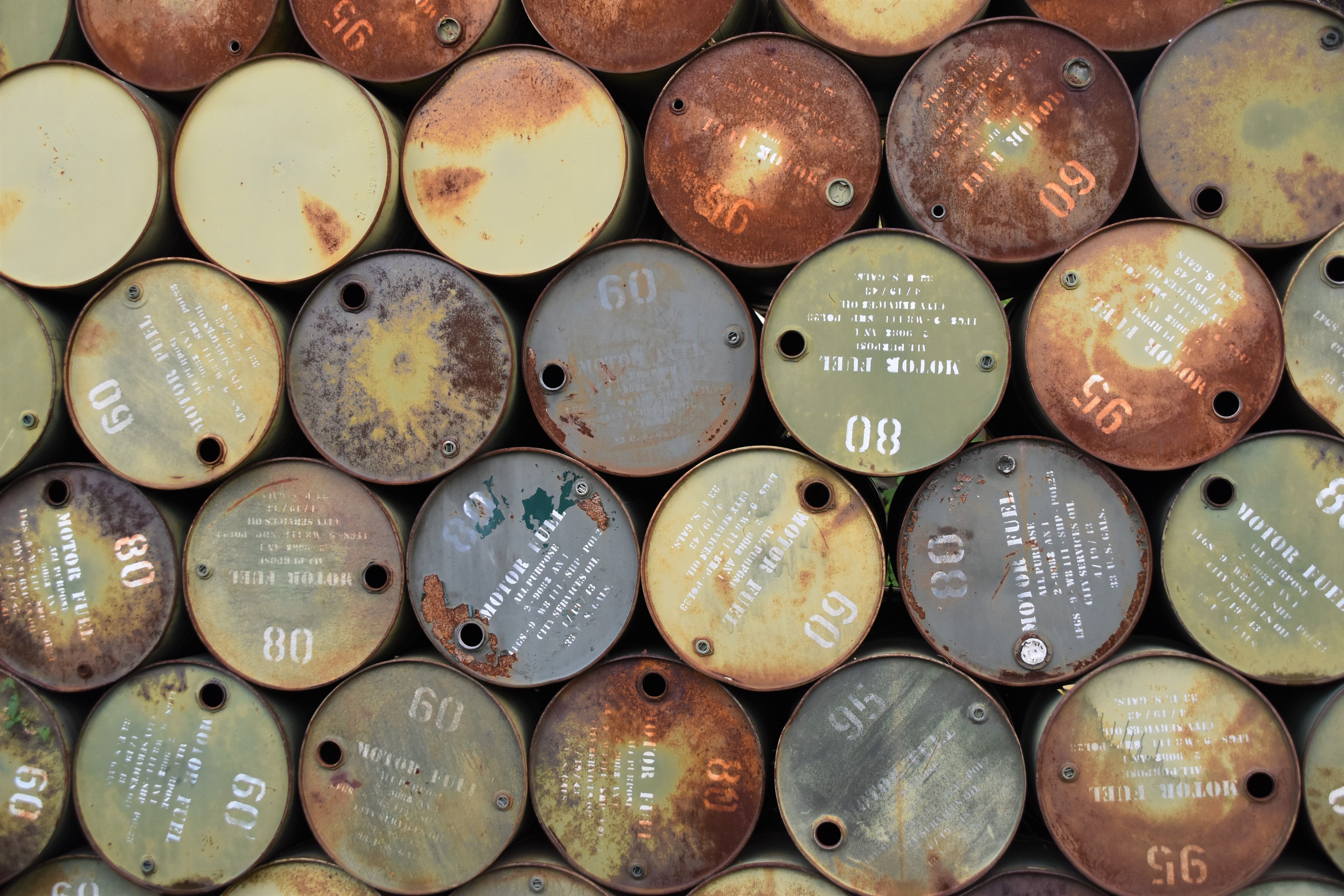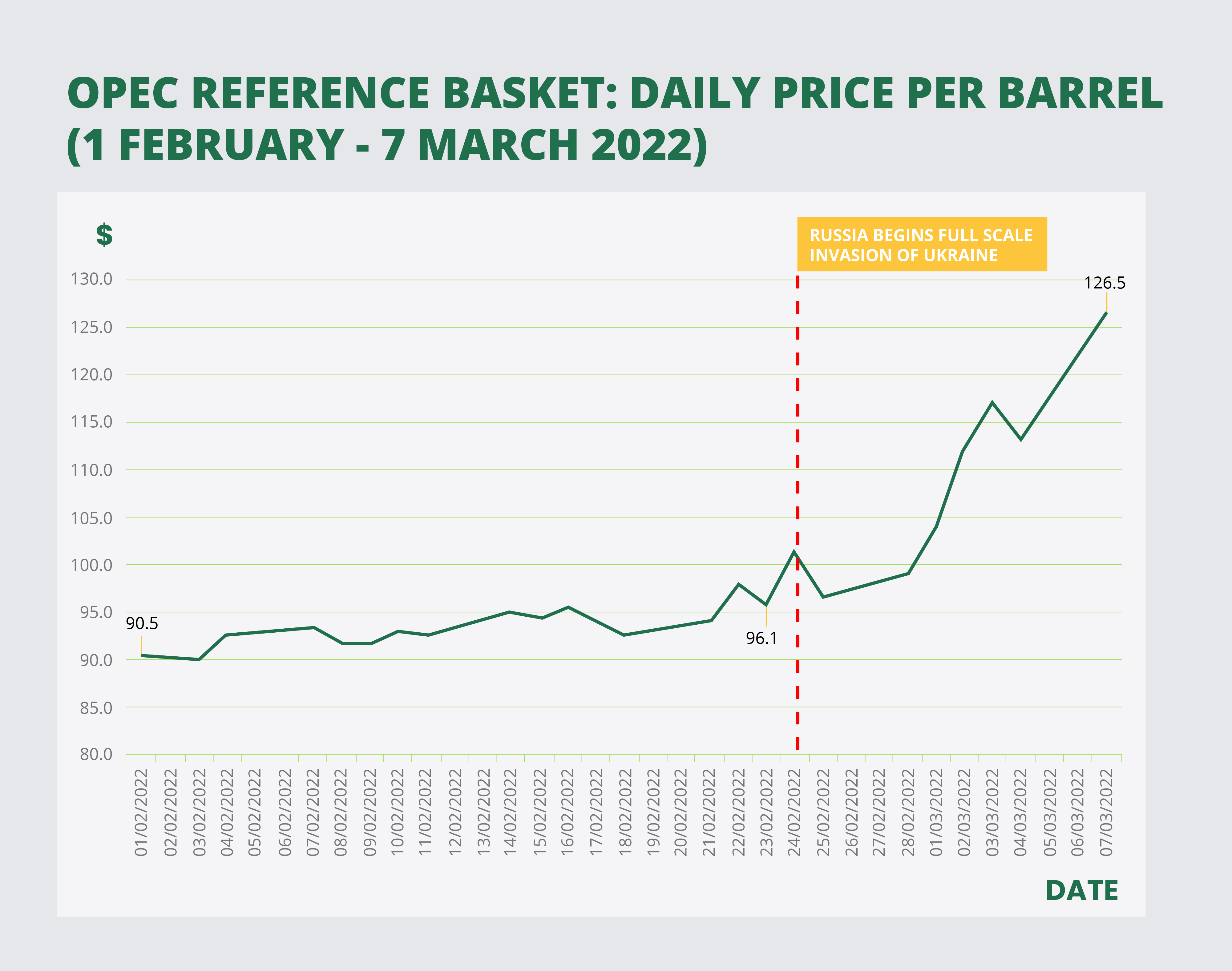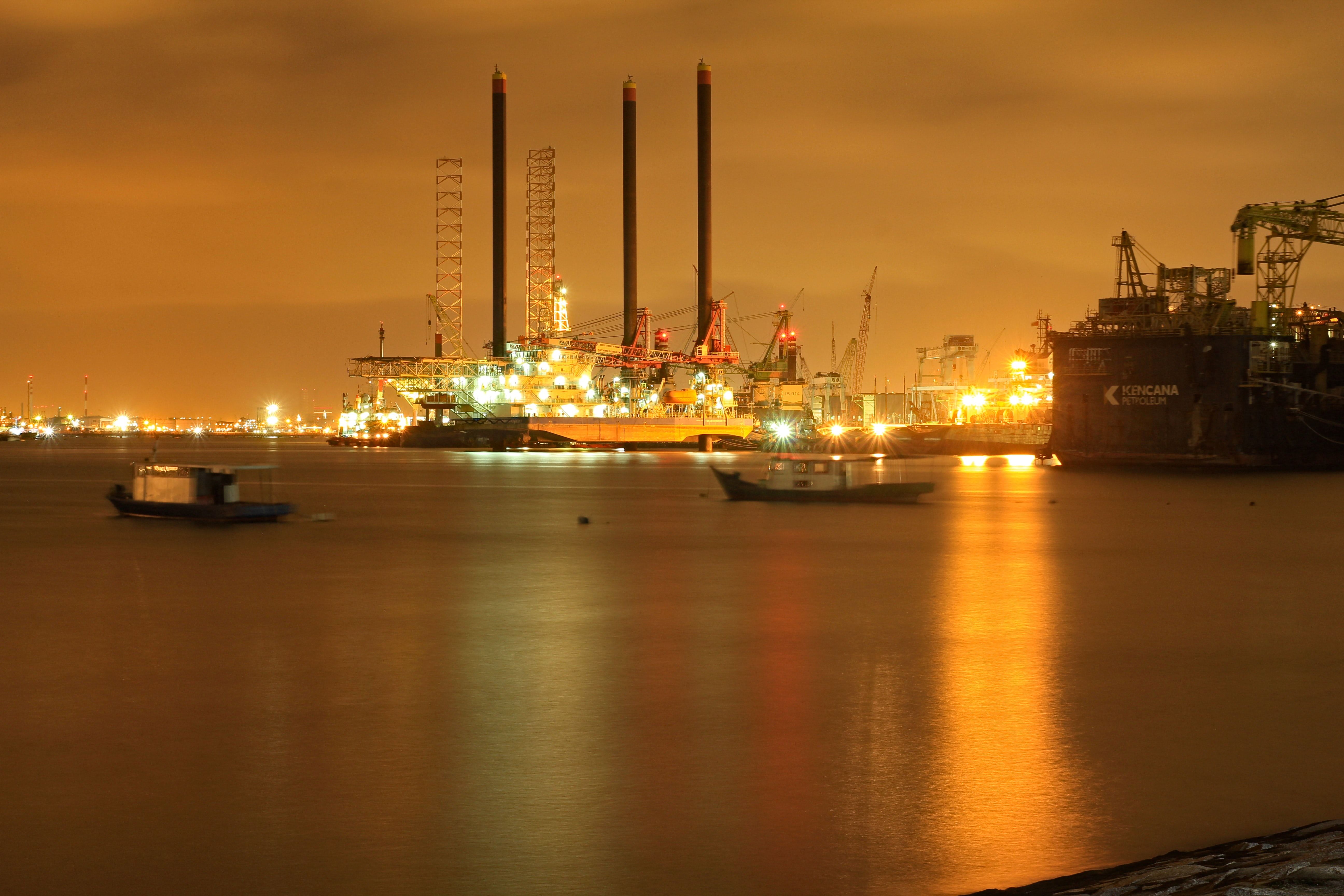 Strengthening the Africa-Europe Partnership by focusing on energy and sustainable food systems will protect both continents from future exogenous shocks and price changes.
"Generations in Africa and Europe are facing changes in the prosperity mode. I am fully convinced that Africa and Europe need to be together, be pragmatic, and show equity" - Charles Michel, President of the European Council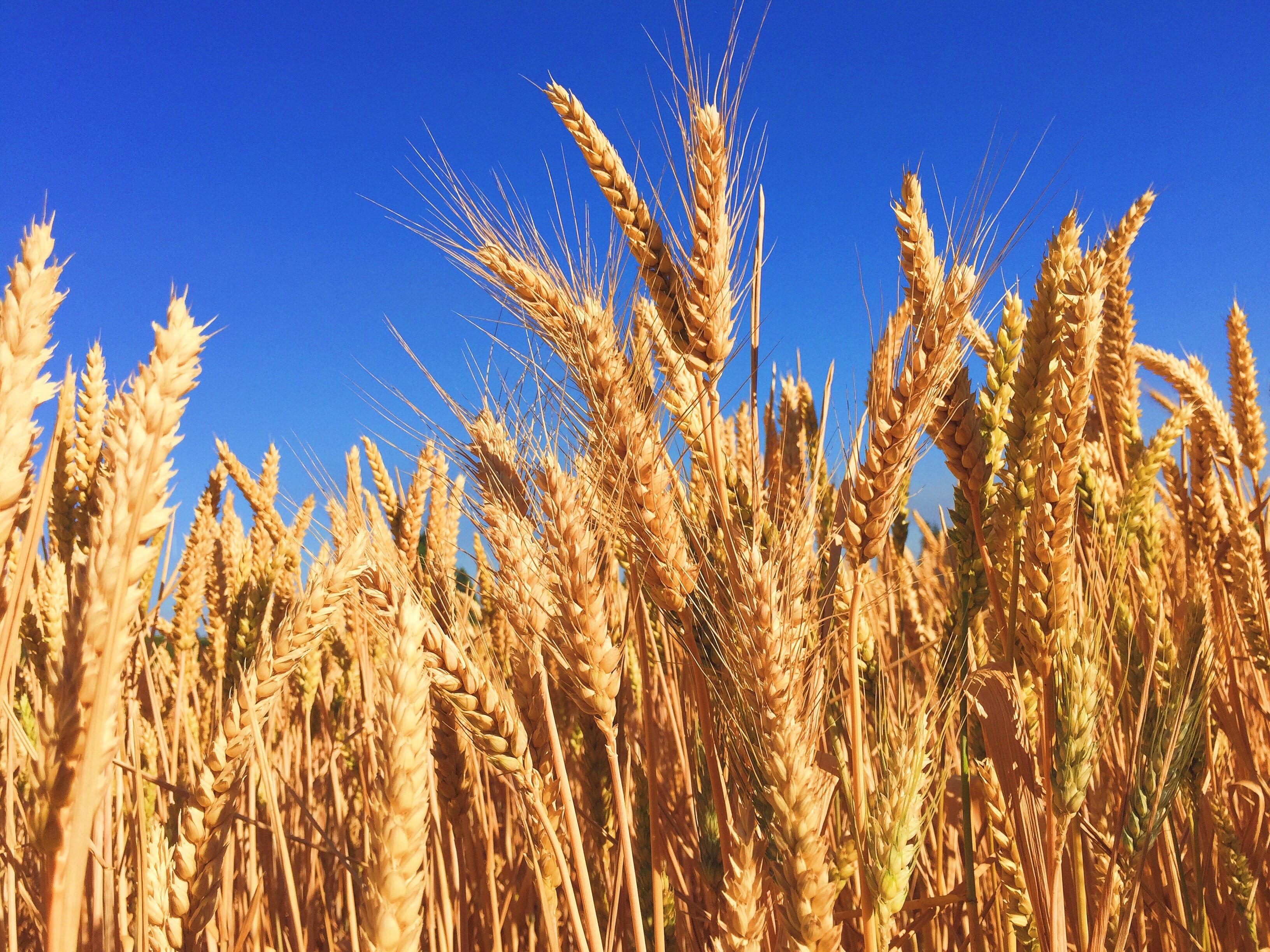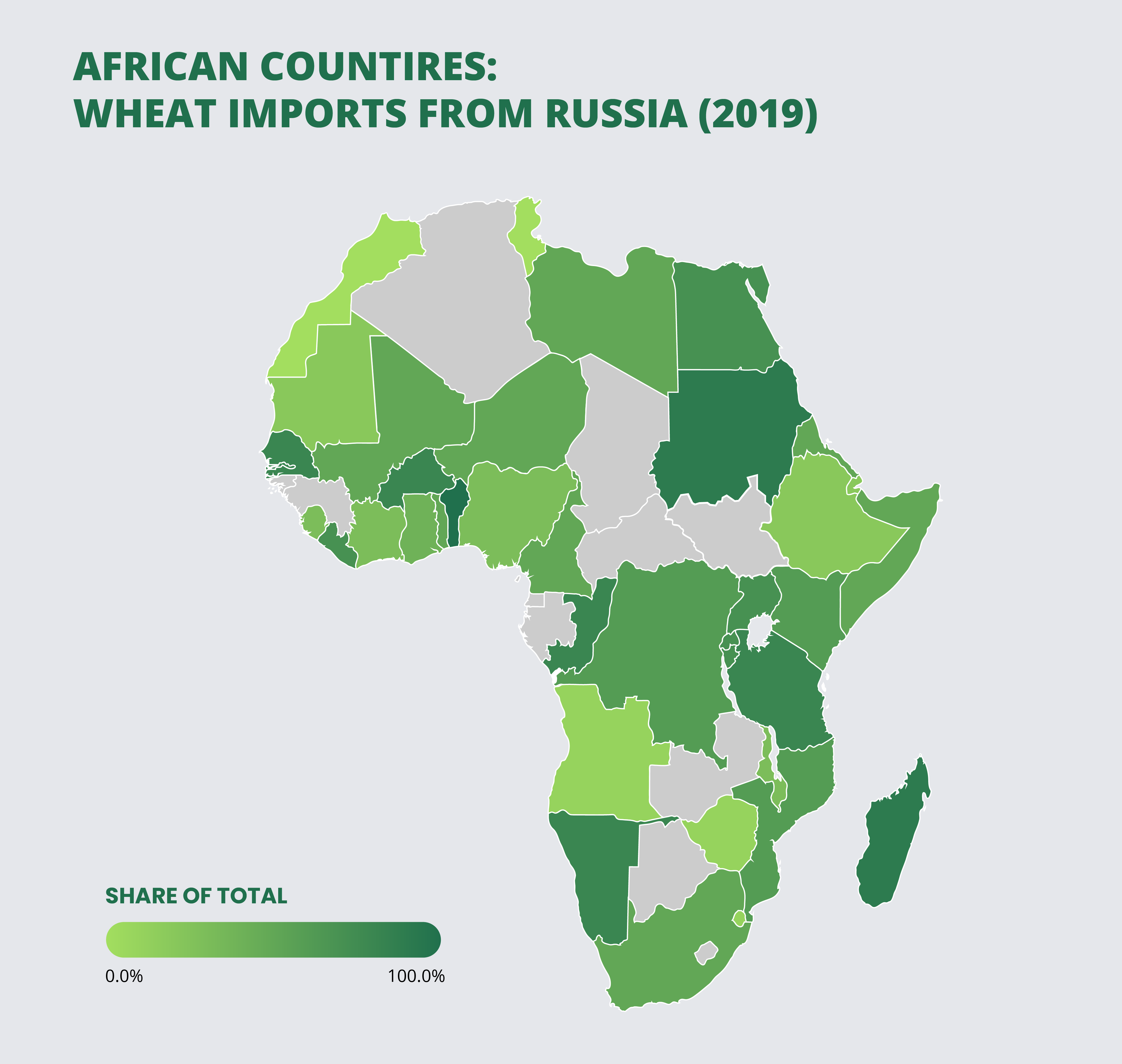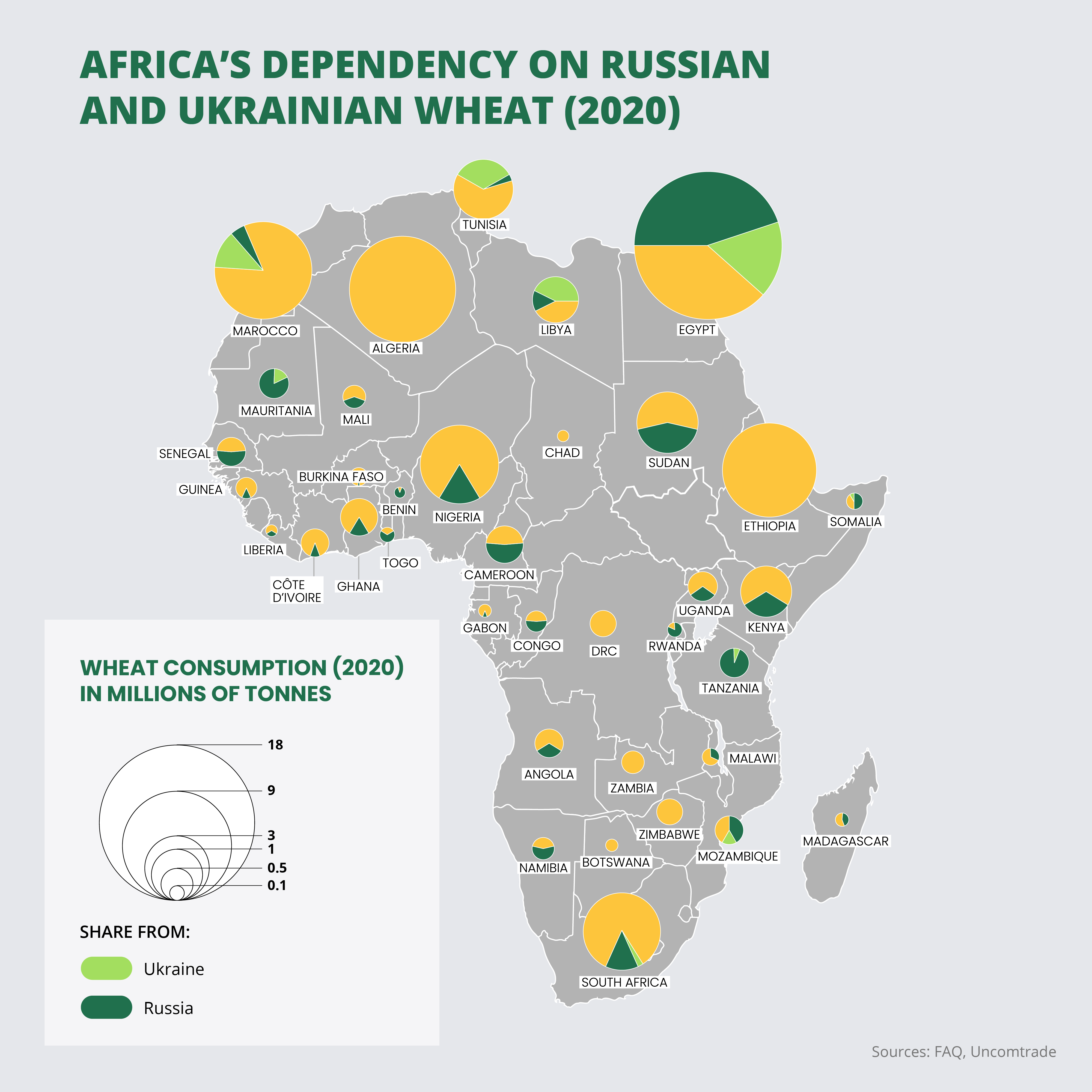 The AEF sees finding new sources of food and energy as key priorities for the partnership.
The African Development Bank has launched a $1bn plan to boost wheat production in Africa, reaching 40 million farmers.
French President Emmanuel Macron visited Algeria to discuss reviving the project of the Trans-Saharan gas pipeline travelling from Nigeria through Niger and Algeria and into Europe.
"Off the shores of Mozambique… we are still exploiting gas for European consumption. If you were a Mozambican who does not have access to energy, and only 17% do, seeing European companies continuing to exploit gas to take to Europe… and saying to Africans you cannot use gas - I think it is impossible." – Vera Songwe, Executive Secretary of UNECA