Youth Contribution: Taking The Reins Of The Future
The Africa-Europe Foundation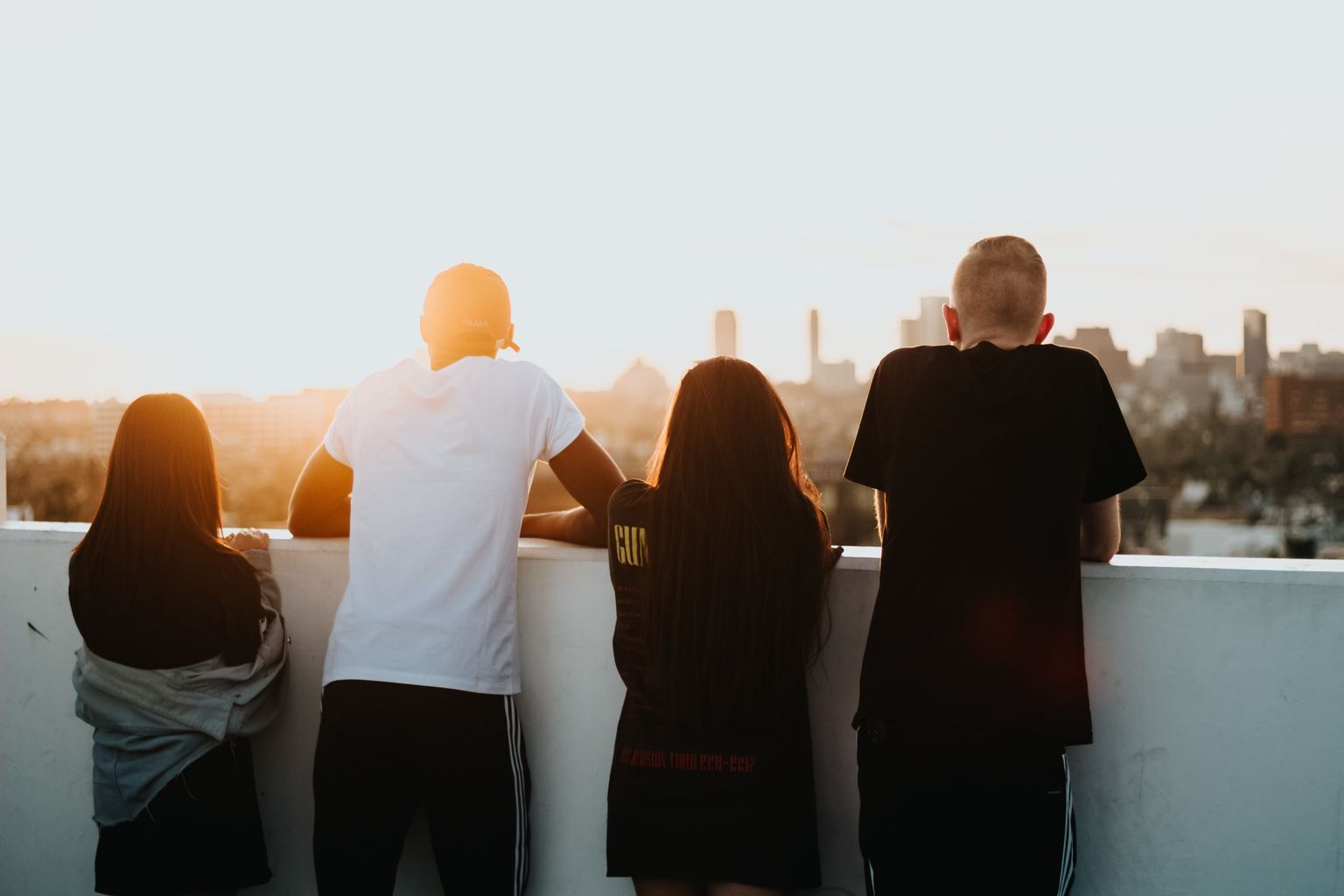 Youth are the backbone of society, a primary human resource for development, and agents of social change, economic growth, and technological innovation, as recognized by the United Nations. By forming the bulk of the population globally, they are poised to renew and refresh society's current status through leadership, innovation, and skills.
Thanks to the transformative power of technology, young people are putting their skills, voice, and talents to drive real change globally. At 1.8 billion, today's global youth generation is the largest in history, playing a critical role as partners and leaders of development. With 1.2 billion aged between 15 to 24 years and counting for 16% of the global population according to the UN. For instance, African youth represent almost 60% of Africa's population according to the Mo Ibrahim Foundation 2019 assessment making Africa the world's youngest continent.
100%
1.8 Billion
Global Youth Generation
1.2 billion
Aged between 15 to 24 years
16%
Of the global population according to the UN
They occupy such a large global population; therefore, it is crucial to ensure that the youth are educated, healthy, employed, and civically engaged to drive economic growth, democracy and prosperity. However, youth is under or non-represented in local and global political processes to voice these needs. For example, the IPU's 2021 report on Youth Participation in National Parliaments noted that youth under thirty counts for only 2.6% of the world's MPs, and 73% of the world's upper houses of parliament do not have MPs under the age of 30.
The above unmet needs can lead to violence, instability, unrest, and migration. Recent global crises, including but not limited to the pandemic, conflict and instability, polarizing political landscape, systemic racism, climate change, the rise of violent extremism, unemployment, and lack of opportunities, continue to demonstrate the urgent need to invest in youth.
100%
2.6% Of the world's MPs
Youth under thirty count for only 2.6% of the world's MPs
73% Of the world's upper houses of parliament
Of the world's upper houses of parliament do not have MPs under the age of 30.
---
Conflict and instability
"Older men declare war. But it is youth that must fight and die. And it is the youth who must inherit the tribulation, the sorrow, and the triumphs that are the aftermath of war" — Herbert Hoover.
This quote rings true in the face of continued unrest across various parts of the world. But unfortunately, young people are often vulnerable and susceptible to unwillingly participating in violence. As such, they are often a targeted group during the conflict, as seen by their massive representation in extremist groups such as Boko Haram in Nigeria, Al-Shabaab in Somalia, Taliban, and Jihadists, to name but a few.
Youth, women, and children are often the worst hit in the event of a crisis, as witnessed in the ongoing attacks in Ukraine. Moreover, regional politics, more often than not, play an integral role in resolving the complexities of the conflict. Therefore, rallying peace dialogue with leaders from affected countries is key to mitigating the effects of political instability.
The Institute for Economics and Peace launched the 16th edition of the Global Peace Index, validating that peacefulness has reached its lowest level in 15 years due to the global pandemic as well as the conflict in Ukraine. Furthermore, it attested to the militarization decline in 113 countries since 2008 despite all recent commitments resulting in a loss of $16.5 trillion in 2021, equivalent to 10.9% of the global GDP or $2,117 per person.
100%
$16.5 Trillion
Loss in 2021
According to recent reports, it is estimated that more than 400 million young people between 15 and 29 live in fragile and conflict-affected areas of the globe.
To flee conflict, search for better and safer environments, and rebuild their lives translates to an increased number of immigrants into neighboring countries and beyond.
---
Migration
Young people today encounter greater and more unique challenges. Economic strife, insecurity, corruption, poor education systems, and unemployment often push youth to seek better opportunities abroad. According to the 2022 Africa Youth survey released by Ichikowitz Family Foundation (IFF), it is estimated that more than half of the youth aged between 18 and 23 are likely to consider emigrating in the next three years if their government does nothing to improve their quality of life.
Globally, approximately 214 million people - or 3.1 percent of the world's population - are international migrants, while 740 million migrate within borders. According to the World Bank, about a third of the migrant flow from all developing countries are young people between 12 and 24 years of age. In addition, the number includes millions of children below 18 years who migrate with their parents or alone.
The global report on Internal Displacement 2022 revealed that 33 million internally displaced people are under 25 and around 25.2 million under 18 due to conflict, disasters, and violence in 104 countries and territories as of 31 December 2021.
100%
3.1% Of the world's population
214 Million
People are international migrants
740 Million
Migrate within borders
Now more than ever before, governments across Africa have the power to adopt and implement the right solutions to unlock the potential of its youth. Youth in Africa make up over 60% of the total population making up the continent's greatest asset.
While Africa's economic growth is strong, there is an urgent need to promote inclusive economic transformation and jobs, ultimately inducing growth to improve the quality of life for all Africans.
---
COVID19 and Unemployment
With youth occupying one-quarter of the world's population, they are a dominant force now and, in the decades, to come. Yet, despite representing the largest group of young people with such a demographic boom globally, they are currently dealing with the largest unemployment crisis at an all-time high. Moreover, the issue of unemployment has been a ripple effect of many underlying issues globally, including but not limited to skills mismatch, automation of jobs, and most recently, the COVID19 pandemic.
Although Africa has the lowest unemployment rate globally on paper among youth ages 15 to 24 (10.6 percent in 2021, according to the International Labor Organization). Most of Africa's youth work informally, and many are underemployed or remain in poverty despite working due to low wages and the lack of a social safety net, making it challenging to compare African countries to more advanced economies.
The African Development Bank reports that while 10 million to 12 million youth enter the workforce in Africa each year, only 3 million formal jobs are created annually. Yet, African youth have no choice but to work because most countries on the continent have little or no social protection.
100%
10 Million -12 Million
Youth enter the workforce in Africa each year,
3 million
Only 3 million formal jobs
---
Climate
Although youth and Children have contributed the least to global warming and the current climate crisis, they should be the ones paying the highest price and suffering the consequences.
Research conducted by Save the Children showed that children born in the past year would face seven times more scorching heat waves than their grandparents, and newborns across the globe will, on average, live through 2.6 times more droughts. Angelique Orr, the director of campaigns for Save the Children, expressed her excitement about youth taking the lead in addressing climate issues and voicing their concerns. She called out global organizations to support them and amplify their voices.
The unprecedented drought in the Horn of Africa, Floods in South Africa, and the striking high temperatures in North Africa are just a few examples of the climate change impact hindering the development of Africa and affecting millions of youths. Hence, young generations across the continents are speaking up for this injustice and leading the work towards achieving adaptation and damage control. For instance, 60 youth organizations in Liberia worked together to produce a common position on the nation's climate goals for the country's political leaders through the National Climate Pledges Initiative by UNDP.