Africa-Europe Foundation at the 77th Session of the United Nations General Assembly
The Africa-Europe Foundation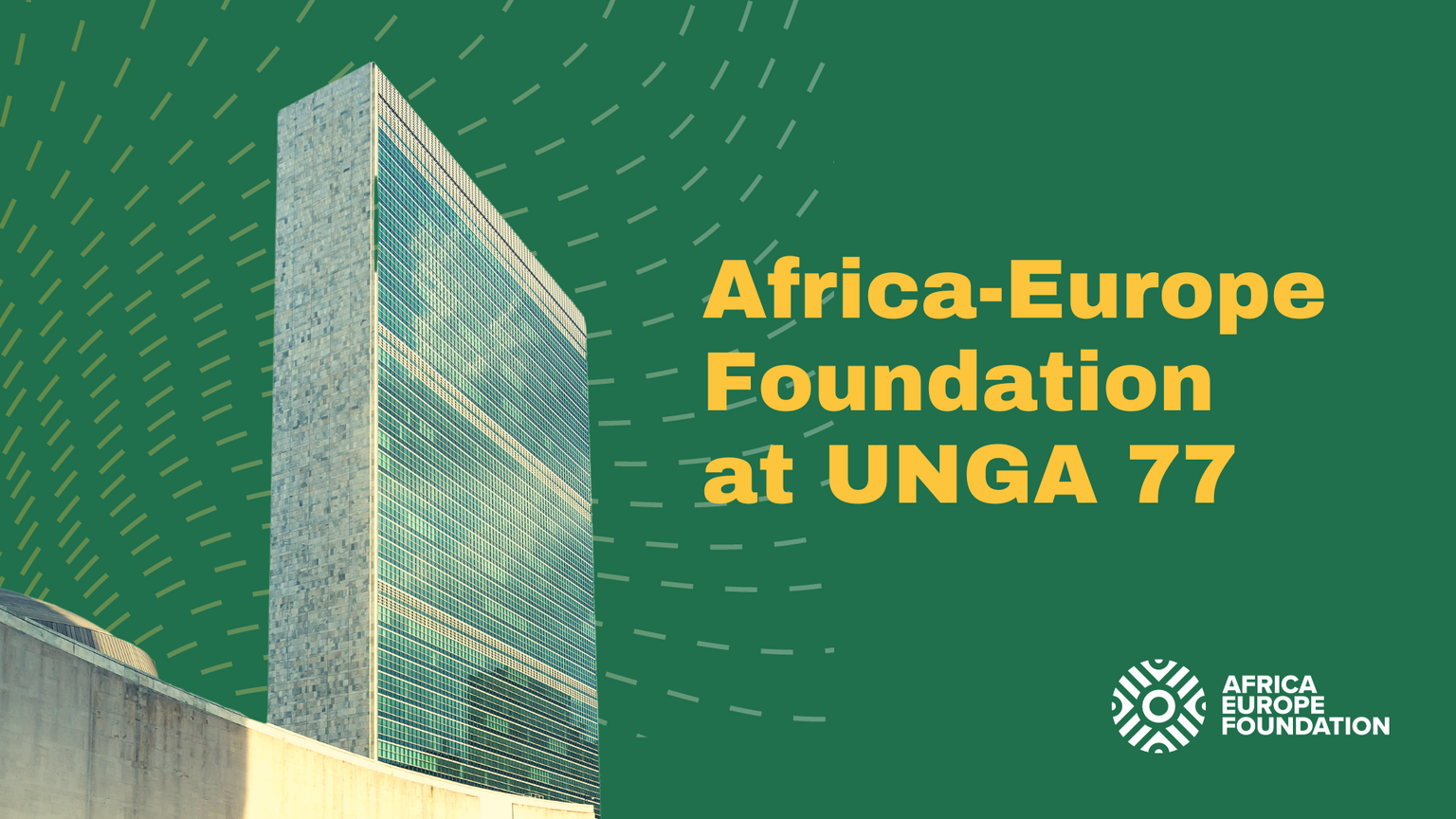 The Africa-Europe Foundation (AEF) is pleased to announce its inaugural participation at the 77th session of the United Nations General Assembly (UNGA77) in New York.
The event will serve as an essential entry point for AEF to reframe and reinforce the Africa-Europe partnership on the multilateral stage, convening leading global voices to raise ambition on cross-continental cooperation amidst current global crises.
---
Women Leaders Network (WLN) breakfast meeting
At UNGA77, AEF will steer dialogue engagements with thought leaders representing Africa and Europe as they share their insights on agri-food systems, climate adaptation, and Digital Economy in the context of the Africa-Europe partnership. These include:
19th September – 07:30-09:30 EST; Women Leaders Network (WLN) breakfast meeting chaired by H.E. Mary Robinson.
The moderated discussion session centered on adaptation finance and loss and damage will be steered by Ms. Amina Mohammed, Deputy Secretary-General of the United Nations. The session will culminate with the public launch of the AEF Policy Report on the theme on the theme of Climate Finance for Adaptation and Addressing Loss and Damage.The report will detail actionable recommendations on advancing climate adaptation finance issues and loss and damage.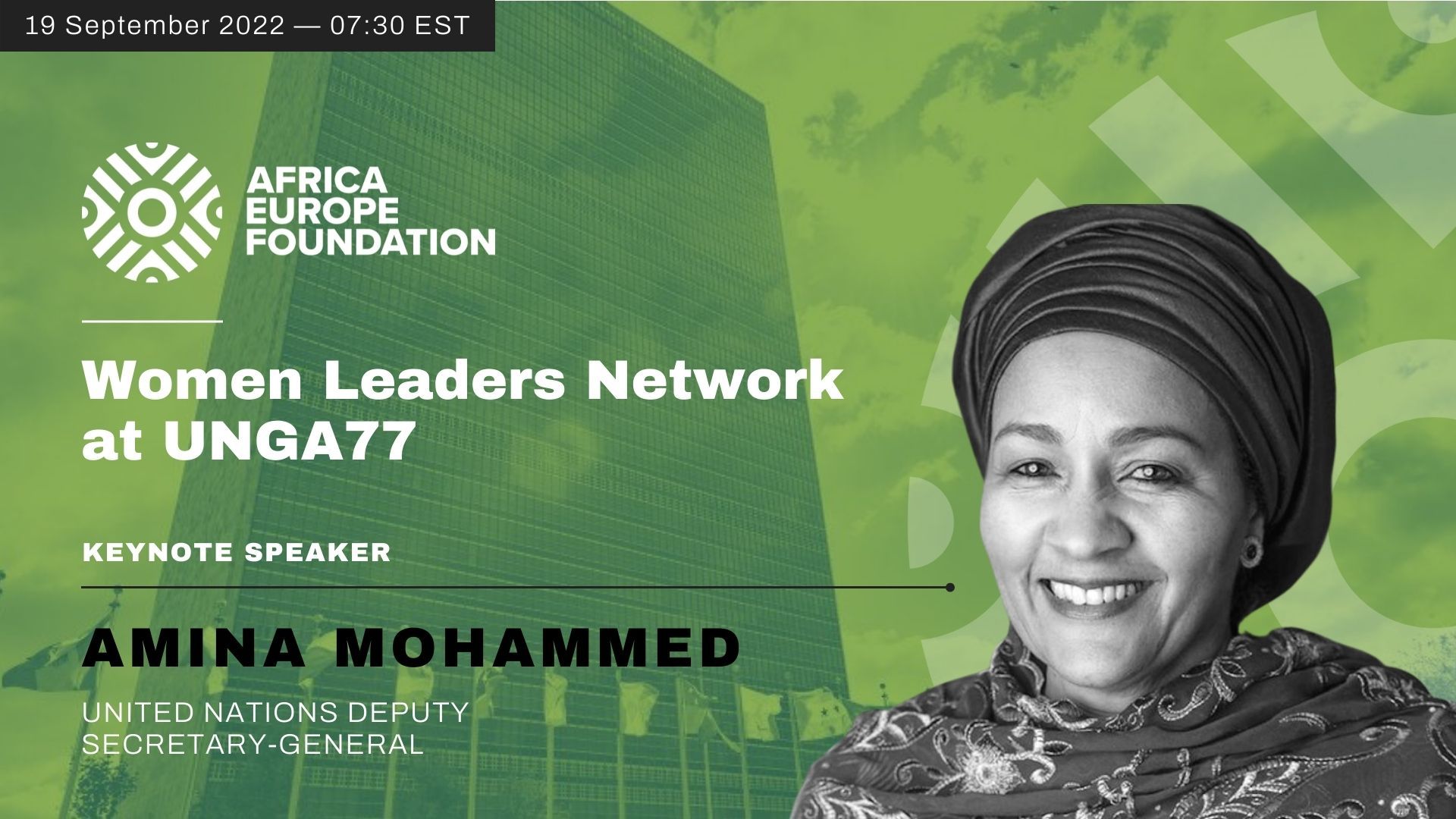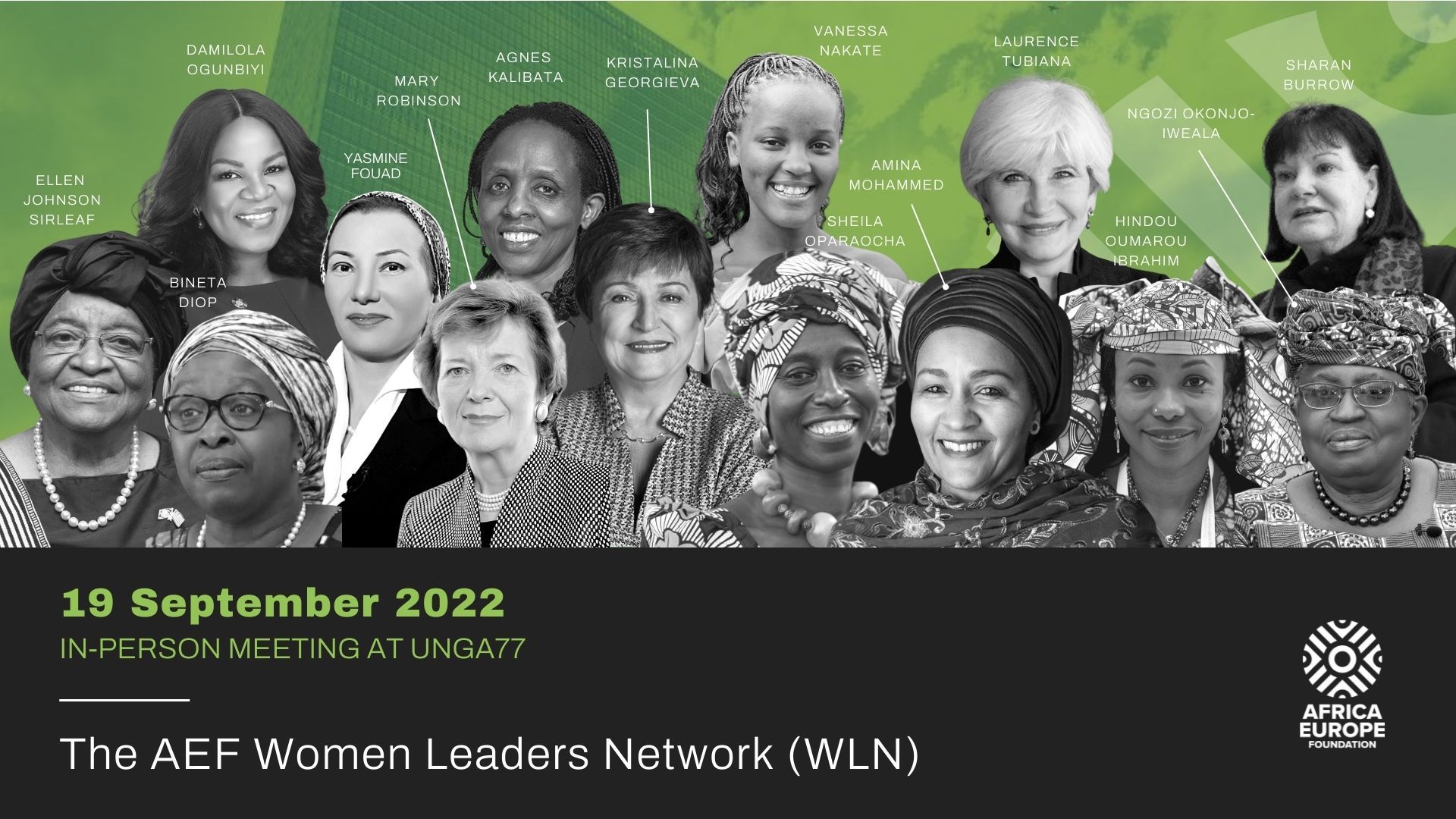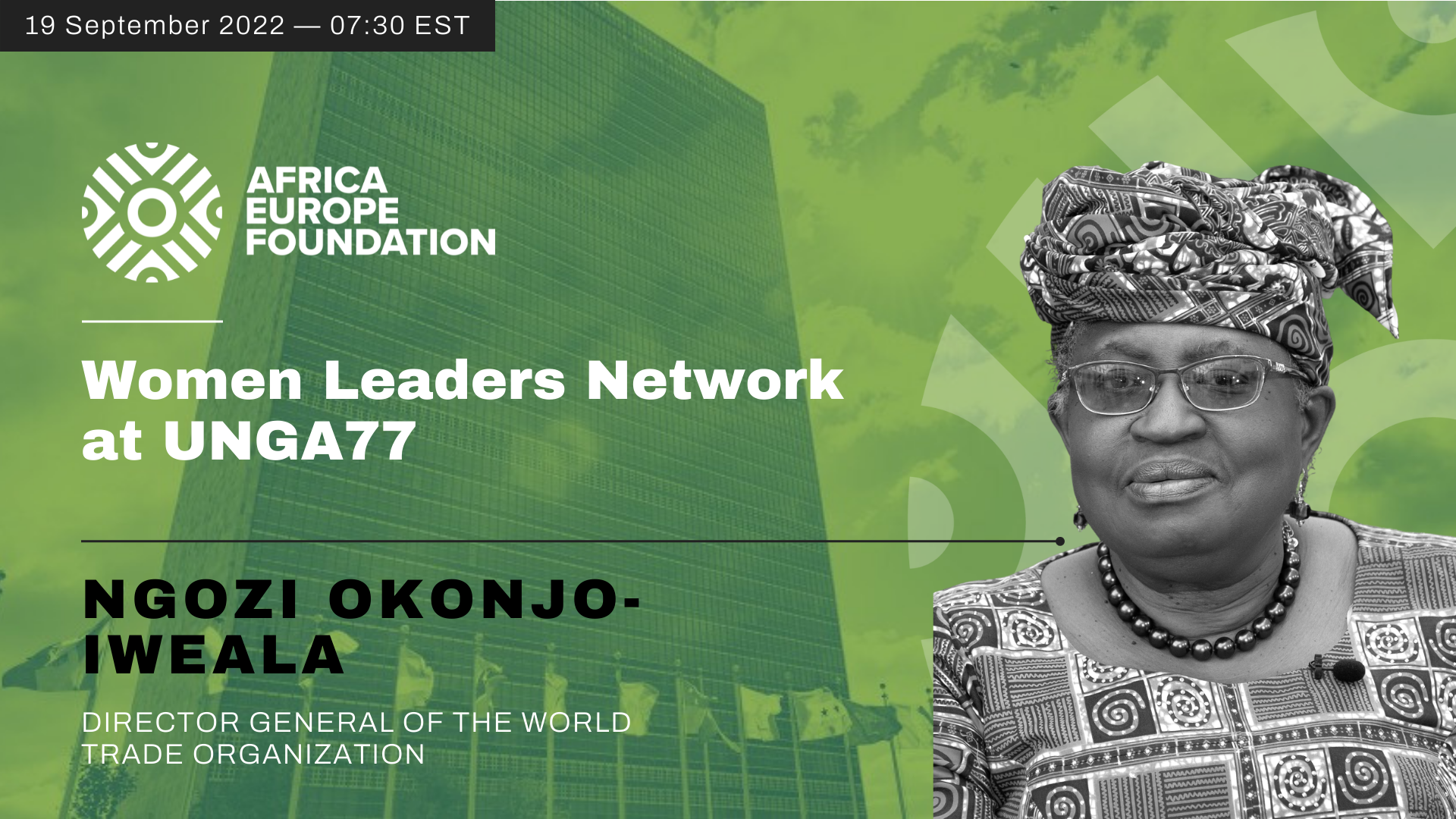 ---
Africa-Europe Foundation Day
27th September – 10:00-16:00 EST; Africa-Europe Foundation Day under the patronage of the Permanent Mission of Senegal to the UN.
The event will convene experts and policymakers on the margins of the UN Science Summit. The event will translate dialogue into action across a series of roundtables to profile new policy research and moon-shot ideas on food security, climate adaptation and digital economy.
Venue- UN Headquarters and Consulate General of France in New York