Building a prosperous and sustainable partnership: One year after the 6th AU-EU Summit
Raphael Danglade & Camilla Toulmin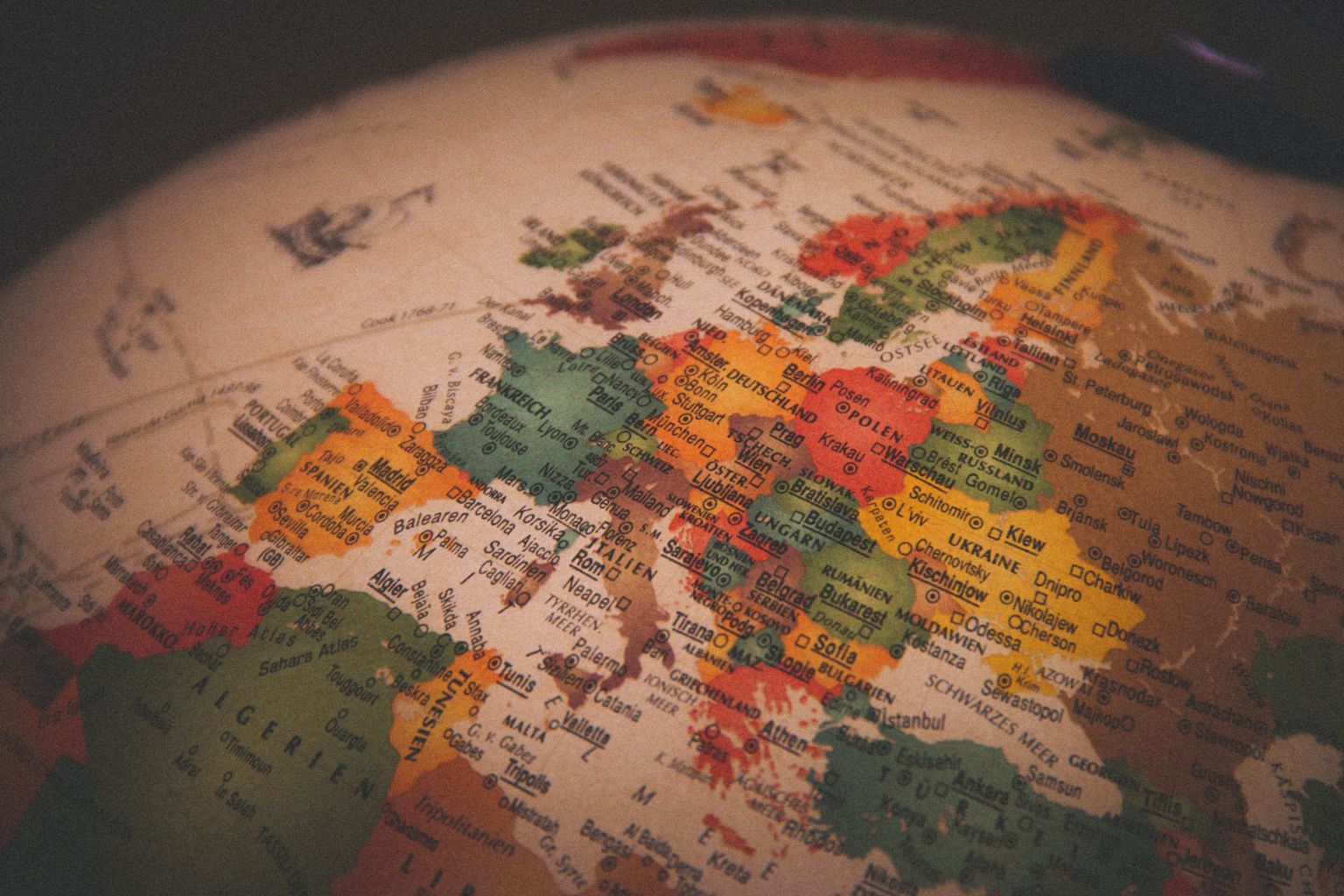 The 6th African-Union – European-Union (AU-EU summit) held in February 2022 provided a valuable opportunity to recast the cross-continental relationship, repurpose it, and get away from a donor-client relationship focused on development aid alone. It was underpinned by a Joint Vision for 2030 which committed the two continents to a renewed Partnership to build a common future, as closest partners and neighbours.
In this context, the two continents agreed that the Joint Vision for 2030 should consolidate a renewed Partnership for solidarity, security, peace and sustainable economic development and prosperity for our citizens and for future generations, bringing together our people, regions and organisations.
One week after the February summit, the war in Ukraine sent food and energy prices soaring to record highs, as well as geo-strategic and economic shockwaves across Africa and Europe, and between the two continents. In addition, a set of unprecedented climate disasters fuelled widespread disruptions and devastating levels of human, natural and economic losses, impacting almost every corner of the world.
2023 marks the one-year anniversary of the 6th AU-EU Summit. As such, it provides a first opportunity to assess progress against commitments under the revised partnership, as well as an important moment to reflect on the implications of the current geopolitical context and its effects on both the roll-out of the Global Gateway and its flagships, and on priority sectors of cooperation between Africa and Europe.
2023 is foreseen to be extremely busy for Africa and Europe, and a pivotal year for recalibrating and enhancing the partnership at cross-continental and international levels, with a clear call for reform of the global financial architecture, the COP28 Global Stocktake (GST) and subsequent revision of Nationally Determined Contributions (NDCs), and the mid-term review of 2030 Sustainable Development Goals (SDGs).
As such, it represents a significant milestone towards building a close climate partnership between Africa and Europe. However, there is a strong need to address the mismatch between, on the one hand, the promises made by governments at summits, ministerial meetings, and at COPs (climate, biodiversity, desertification), and on the other, evidence of delivery of such commitments. This mismatch has generated an impression of the Africa-Europe partnership 'almost getting there but always losing momentum'.
While it remains too early to assess whether the 'revised partnership' is a success, the ambition remains to develop and implement a number of flagships and Team Europe Initiatives (TEIs) by 2030, implemented at country, regional, and continental level. Progress with some initiatives might take time as many different actors need to be mobilised, as well as finance leveraged. Given the ambitious goals set for 2030, success with the renewed partnership will depend on joint Africa-Europe work and collective public-private investment. Now is the time to set-up tracking systems which can provide evidence for a proper assessment of progress as we move towards 2030.
It remains to be seen whether the 'Economic Forum on the follow-up of the 6th AU-EU summit' scheduled in Kinshasa DRC, together with African leaders, French President Emmanuel Macron and EU Commissioners provides an opportunity for renewed momentum.
At last year's Summit, the two continents highlighted the importance of a prosperous and sustainable Africa and Europe underpinned by the Global Gateway Investment Package of at least EUR 150 billion that will support common ambitions for 2030 and AU Agenda 2063. The Investment Package is foreseen for the period ranging from 2021-2027 and only a small part is European Commission funding, the rest being the assumed leverage of private sector investment, thanks to public funds.
Critical challenges for inclusive growth and sustainable development include unsustainable levels of debt, weak institutional and governance capacity, natural resource and commodity dependence, climate change, security concerns, trade and regional integration, and more.
To address these, a combination of solutions exists, including debt relief, enhancing state capacity and macro-economic stability, strengthening fiscal policy and public finance management, facilitating private sector engagement and domestic revenue mobilisation, as well as curbing capital flight. In addition, African countries will achieve greater economic prosperity and stability by diversifying their economies with reduced dependence on exports of raw materials, strengthening governance of land and natural assets, reducing conflicts, and integrating the value of natural capital in development planning.
But we must also acknowledge the different continental and regional priorities of the two continents, and the practical difficulties of landing partnership work at the right institutional level to make sure it works in practice. Both sides have developed continental strategies to transition to more sustainable economies. These include the African Union Climate Change and Resilience Strategy 2022-2032 that was adopted by the AU Assembly in February 2022, as well as the European Union Green Deal and its multitude of sectoral initiatives. These should pave the way for future cooperation and serve as the backbone for project identification, financing and implementation, ensuring the aspirations of both Africa and Europe are best supported.
The last few months have also seen the emergence of a number of Africa-led initiatives, including for seizing the carbon market opportunity (ACMI), renewable energy manufacturing (AREMI), the Alliance for Green Infrastructure in Africa (AGIA), as well as the Great Blue Wall (GBW) among others. And there is renewed momentum for the Presidential Infrastructure Champion Initiative (PICI), the AU Continental Business Network (CBN), and the implementation of the African Continental Free Trade Area (AfCTFA). At the 36th AU Summit (February 2023), the AU adopted the theme of the Year 2023 as the "Year of AfCFTA: Acceleration of the AfCTFA". Europe could play a valuable role in supporting such acceleration.
Africa is endowed with exceptional natural capital, in its soils, landscapes, oceans, forests and grasslands. As such, it has enormous carbon market potential, which could generate revenue to drive its just energy, rural, urban, circular transitions, and economic transformation. Current transactions are around 25 million tons of carbon sequestered per year in Africa, and most experts think this could increase by a factor of 20 by 2030. Accelerating the supply of high-quality carbon credits on international markets and finding synergies with the European Union Emission Trading System (EU ETS) to ensure end-to-end integrity and compliance could leverage immense financial resources for African countries and communities. This could attract investments in a wide variety of sectors, ranging from energy, agriculture, landscape restoration, clean cooking, and the blue economy.
A set of shared goals and common direction to achieve a just transition for all should make the required transformation easier and faster, than each continent working on its own. Market forces alone will never be enough to drive transformation, so the two continents must work jointly to identify public policies, and institutional innovations, map-out transition pathways, and design the incentives needed to unlock private funds for investing in inclusive, sustainable development for both continents.
One-year after the 6th AU-EU summit, it is obvious that Africa and Europe need to work jointly, since their futures are fundamentally interlinked. The prosperity of one relies on the other.