Reordering the Future: 100 African Voices on Global Governance and Finance Reform
The Africa-Europe Foundation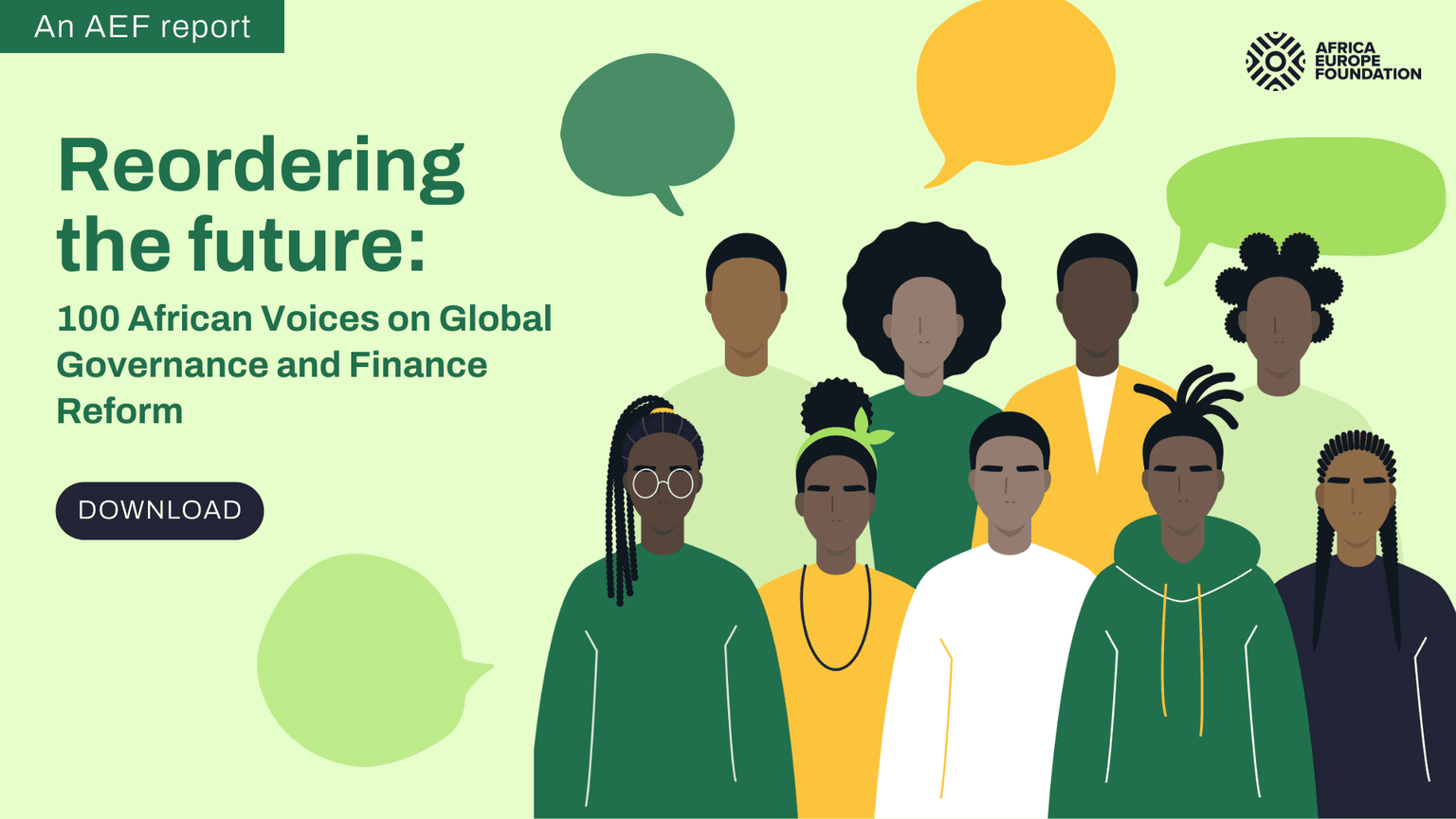 What do young Africans think about the current systems of global governance and their ability to deliver on the range and severity of challenges the continent faces in the 21st century? Do they support the reforms proposed by world leaders, international institutions, and civil society organizations, or do they have other solutions in mind?
The Africa-Europe Foundation (AEF), established in 2020, finds itself at the heart of shifting geopolitics, as COVID, climate, and conflict have shaken many of the assumptions on which the last 30 years have been based. The build-up of momentum in favor of global reform strategically positions the AEF well to provide a platform for exploring different, better ways of managing the polycrisis buffeting the planet.
We invited over 100 young Africans to participate in a series of online focus group discussions to canvass their opinions on the post–World War II global order and its main institutions—the UN, the International Monetary Fund, and the World Bank institutions.
Did they trust their ability to respond to the challenges Africa faces, or did they, as many do, see the need for change in the wake of a confluence of crises, from food price inflation as a result of the Ukraine war to rising global carbon emissions? This report outlines the perceptions and recommendations of participants, distinguished by calls for reforms in governance at an international level and much closer to home.