Reordering the Future: Youth Voice in a Changing World Order
The Africa-Europe Foundation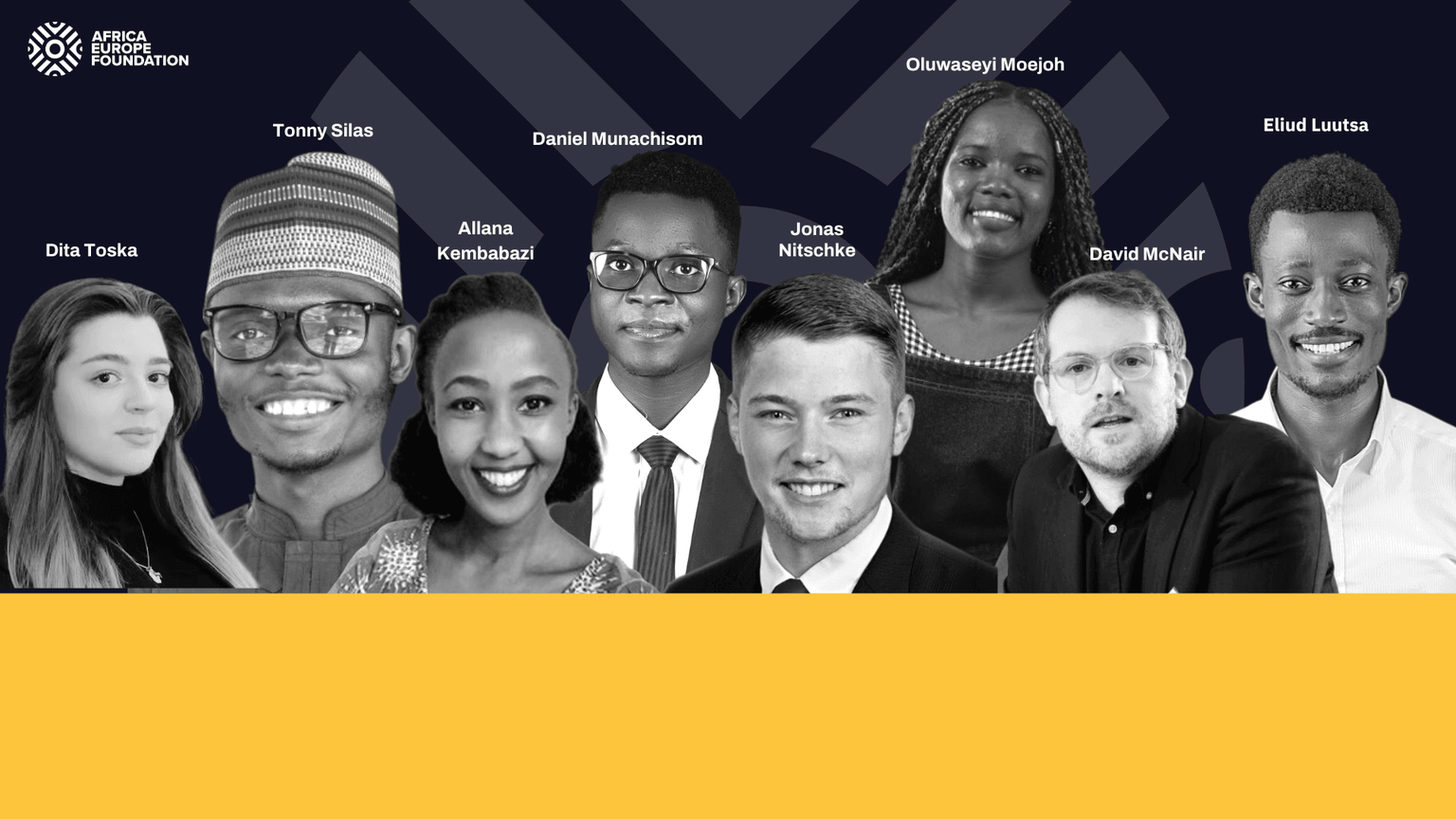 There is widespread agreement that current governance and finance systems are not delivering in the wake of the COVID-19 pandemic, climate crisis and Ukraine war, which have seen countries report significant increases in the prices of food, housing and fuel. Young people, who are among the most impacted, have been vocal about what needs to change in order to meet the demands of a changing world.
As a follow-up to its focus group report, Reordering the Future: 100 African Voices on Global Governance and Finance Reform, where young Africans shared their impressions on prevailing systems, the Africa-Europe Foundation (AEF) convened a citizen debate ahead of the 2023 Annual Meetings of the World Bank Group and IMF.
The panel comprising youth from Africa and Europe, in conversation with experts within AEF's network, explored the main themes emerging from the study on the current global governance and finance order and the reforms they envision. Topics included:
The impact of global systems on local communities in times of crisis.
The role of finance to ensure climate justice in the global south.
Why reforming the global debt architecture is important for achieving sustainable development and climate goals around the world.
How the growing multipolarity of the world is changing debt relations.
The importance of a strengthened African voice in multilateral fora.
The Summit for a New Global Financing Pact as the start of a new Bretton Woods.
Watch the debate below.