Special Dialogue: AU-EU partnership on skills for green job creation
The Africa-Europe Foundation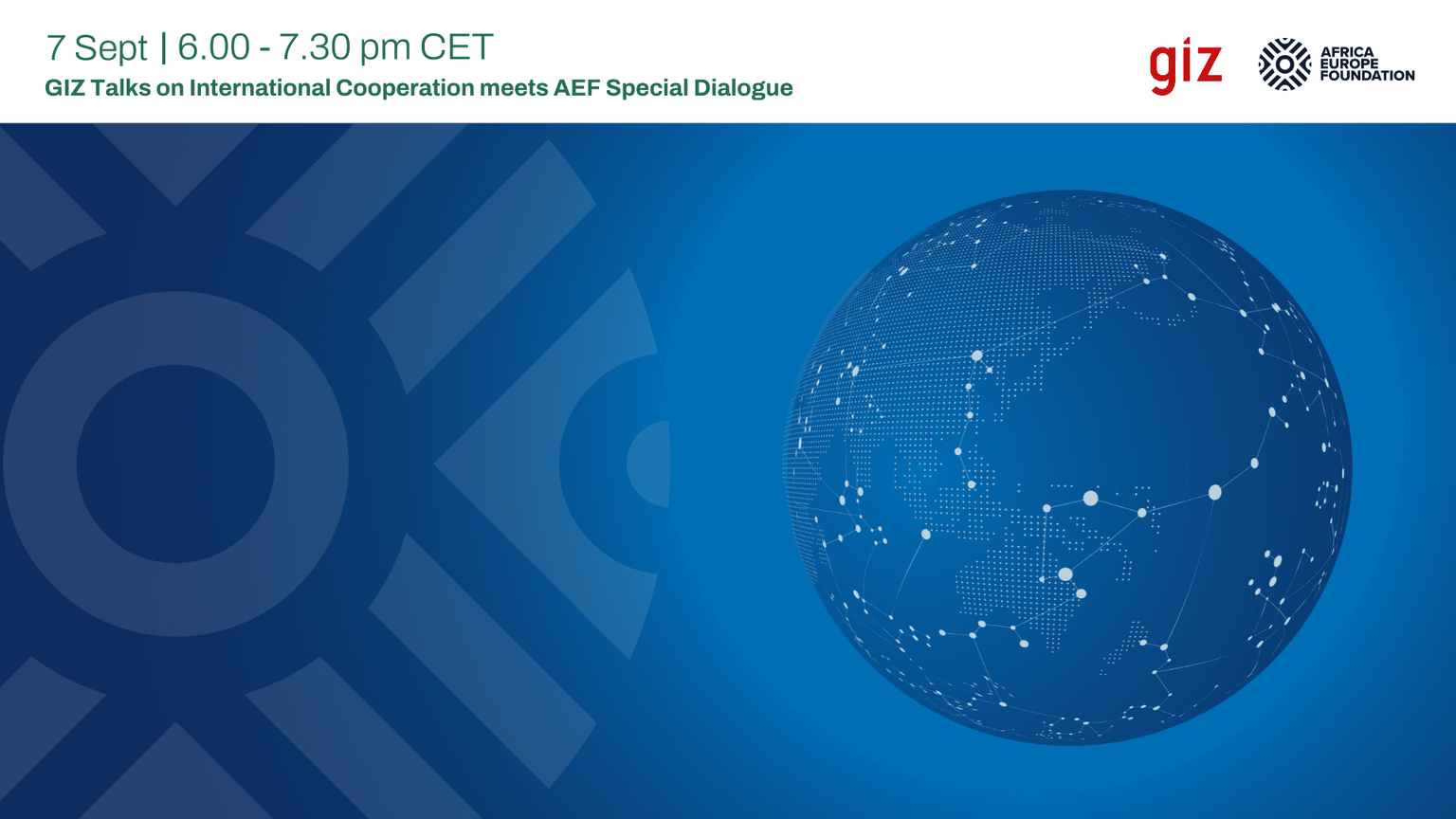 The dialogue organized by AEF and GIZ will discuss how to develop skills and foster youth employment and opportunities for a green and just transition, which are critical for both the African and European continents. The focus will be on the potential of European-African partnerships in creating green jobs and skills. While the partnership faces multifaceted challenges, it also bears opportunities for close, mutually beneficial cooperation in this area.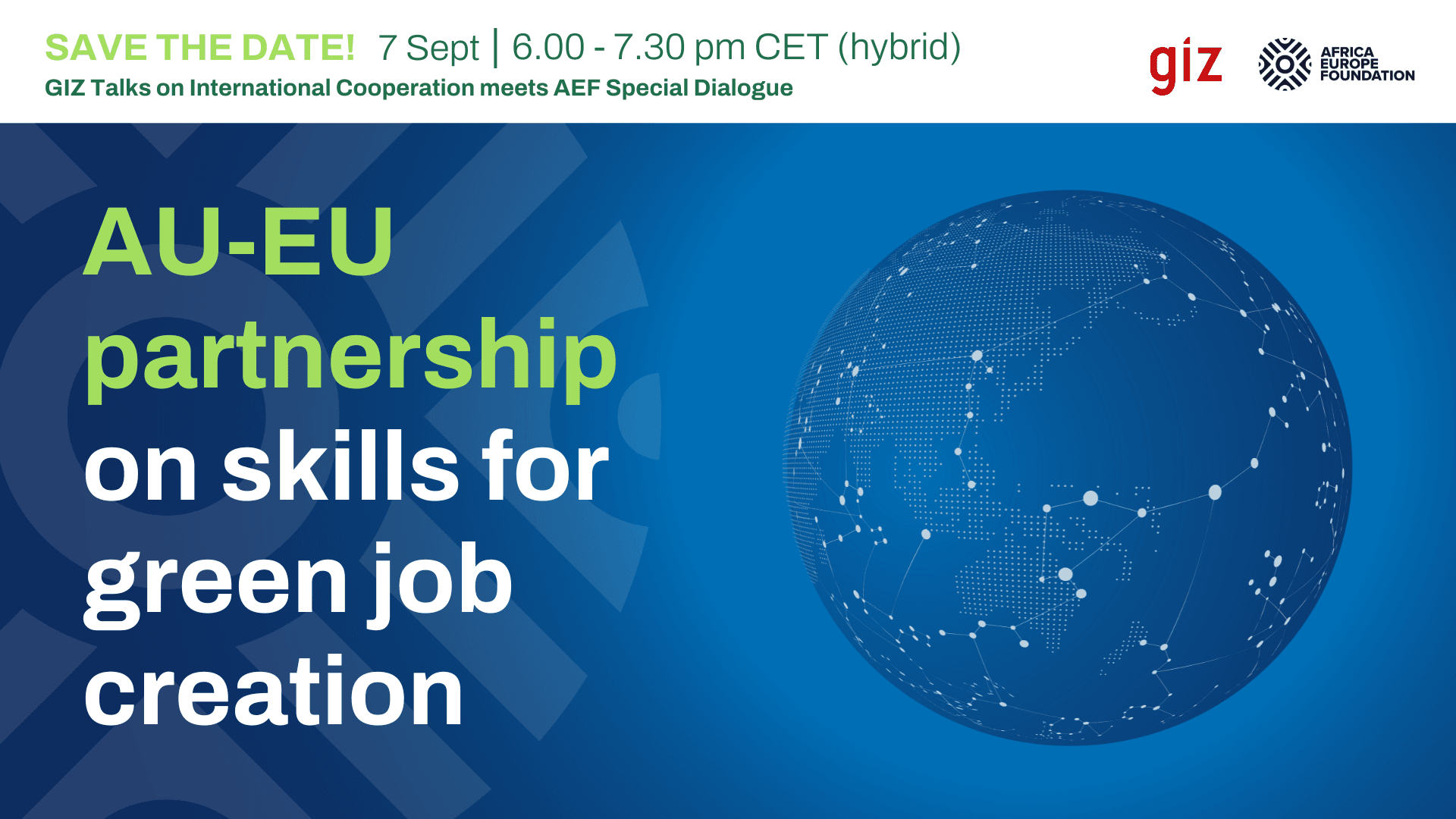 The continuous growth of Africa's youth, estimated to represent more than double Europe's entire population by the end of this century, poses an immense labor force potential and a key source of dynamism, creativity and innovation at a time when Europe's population keeps aging. However, Africa's economic growth rates are currently insufficient to create adequate large-scale opportunities for youth entering the job markets.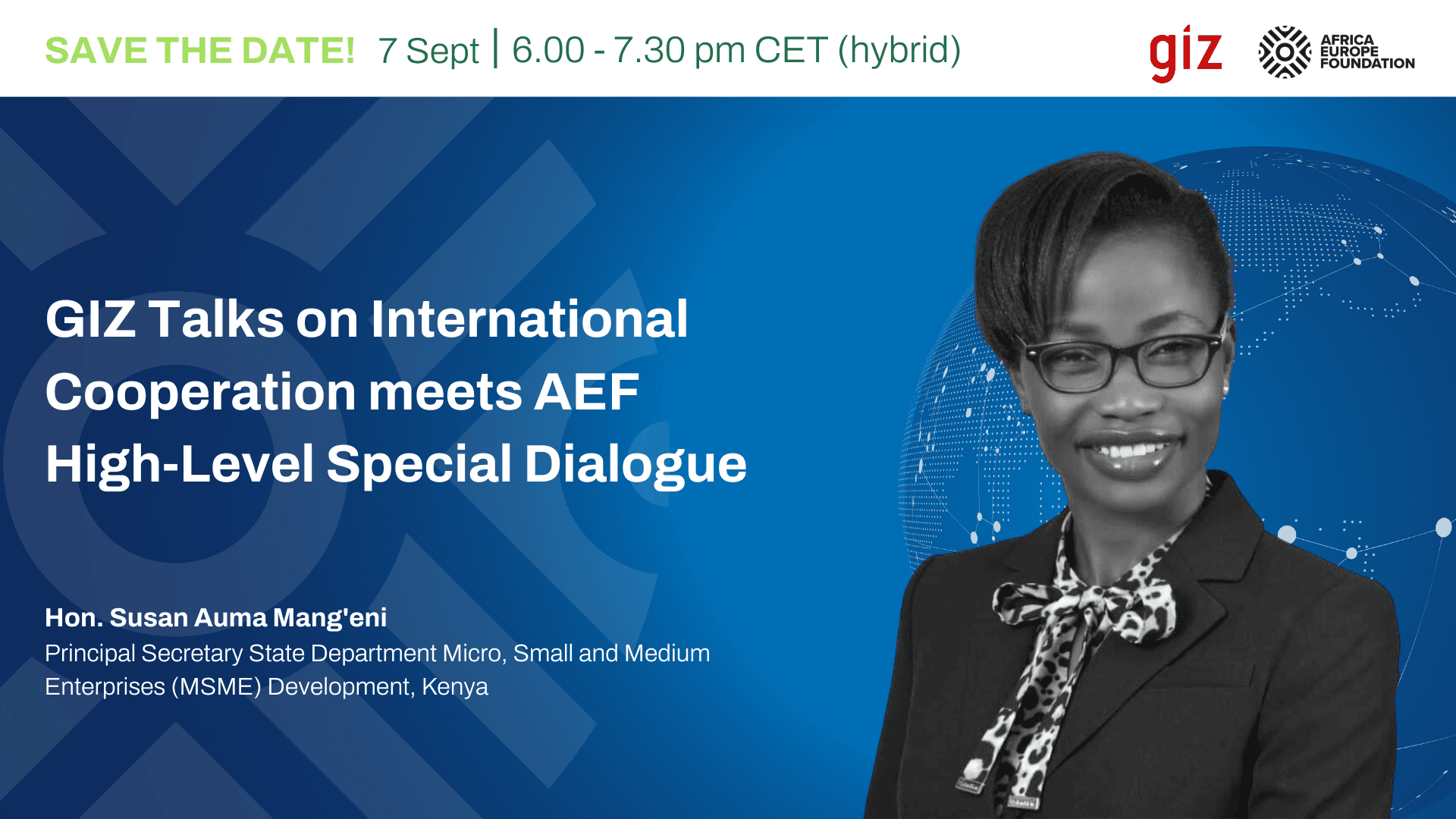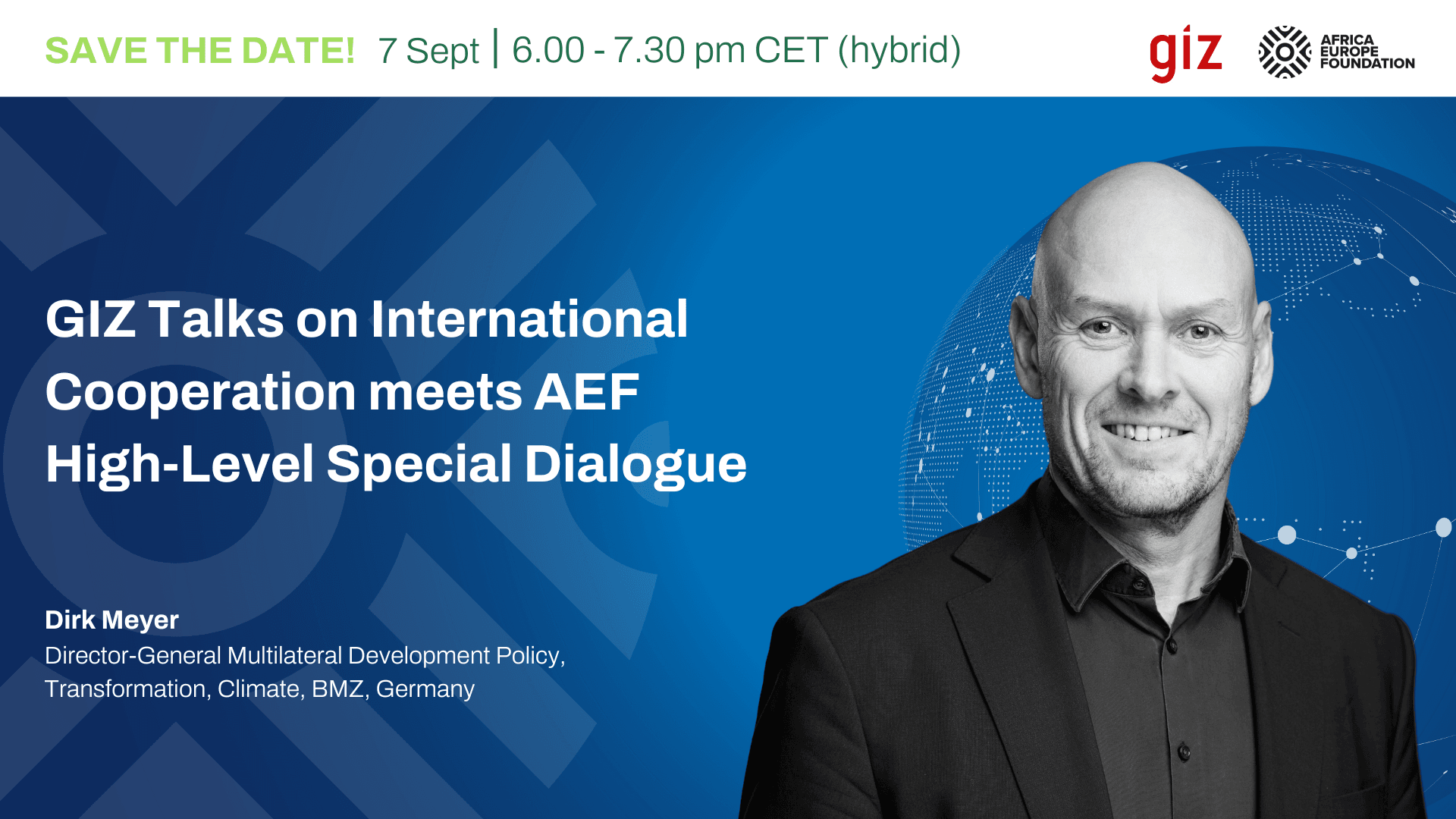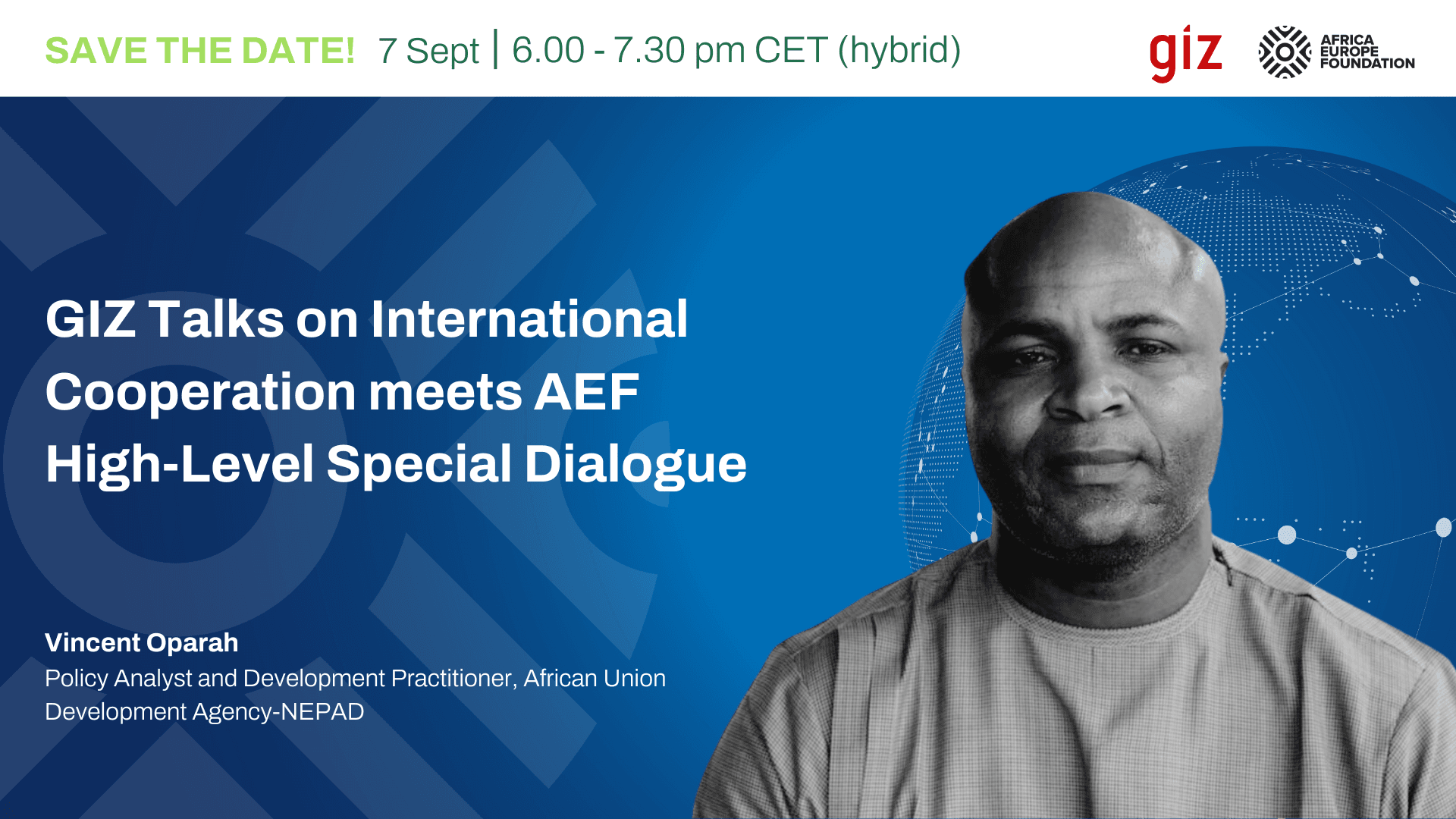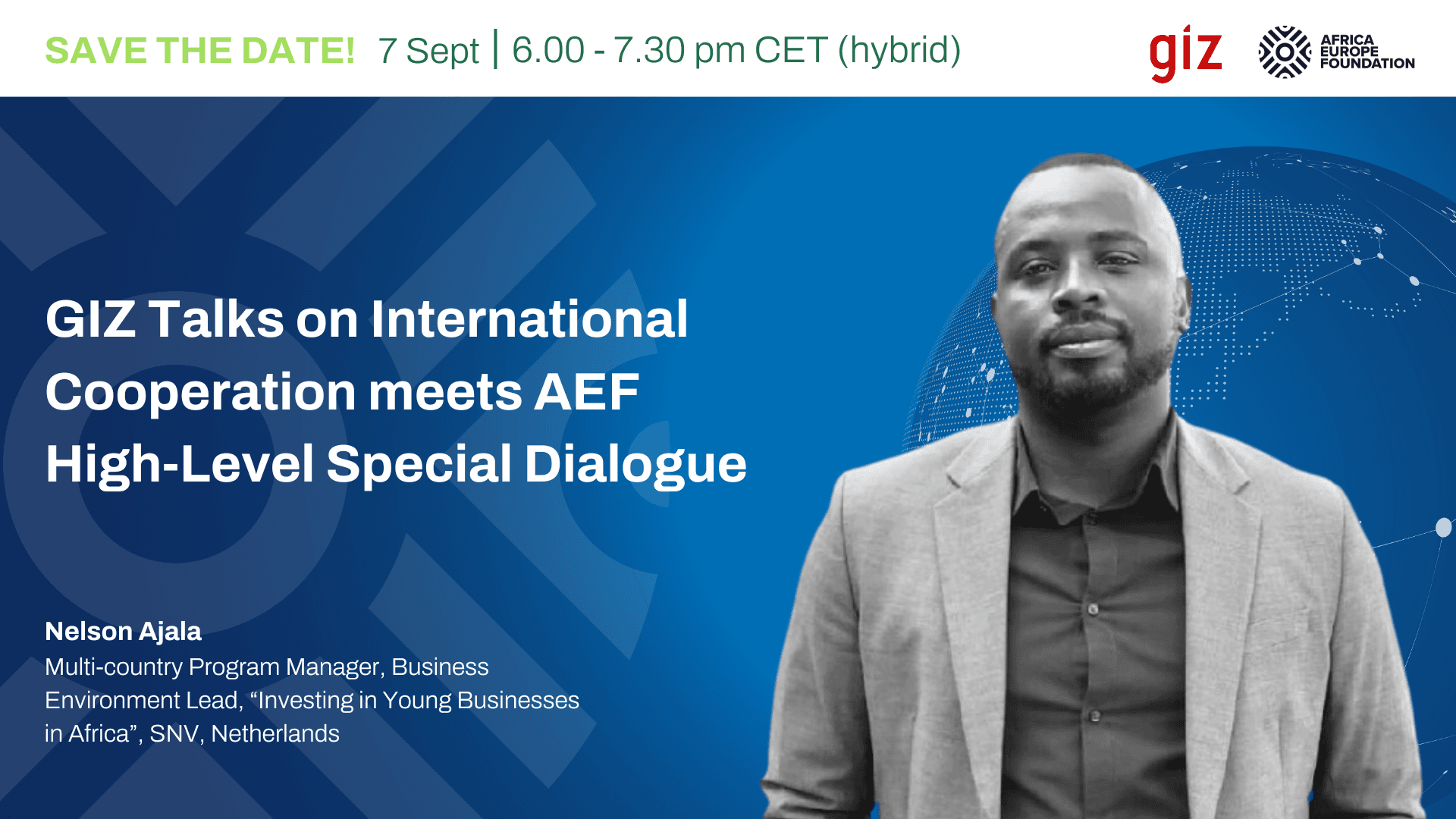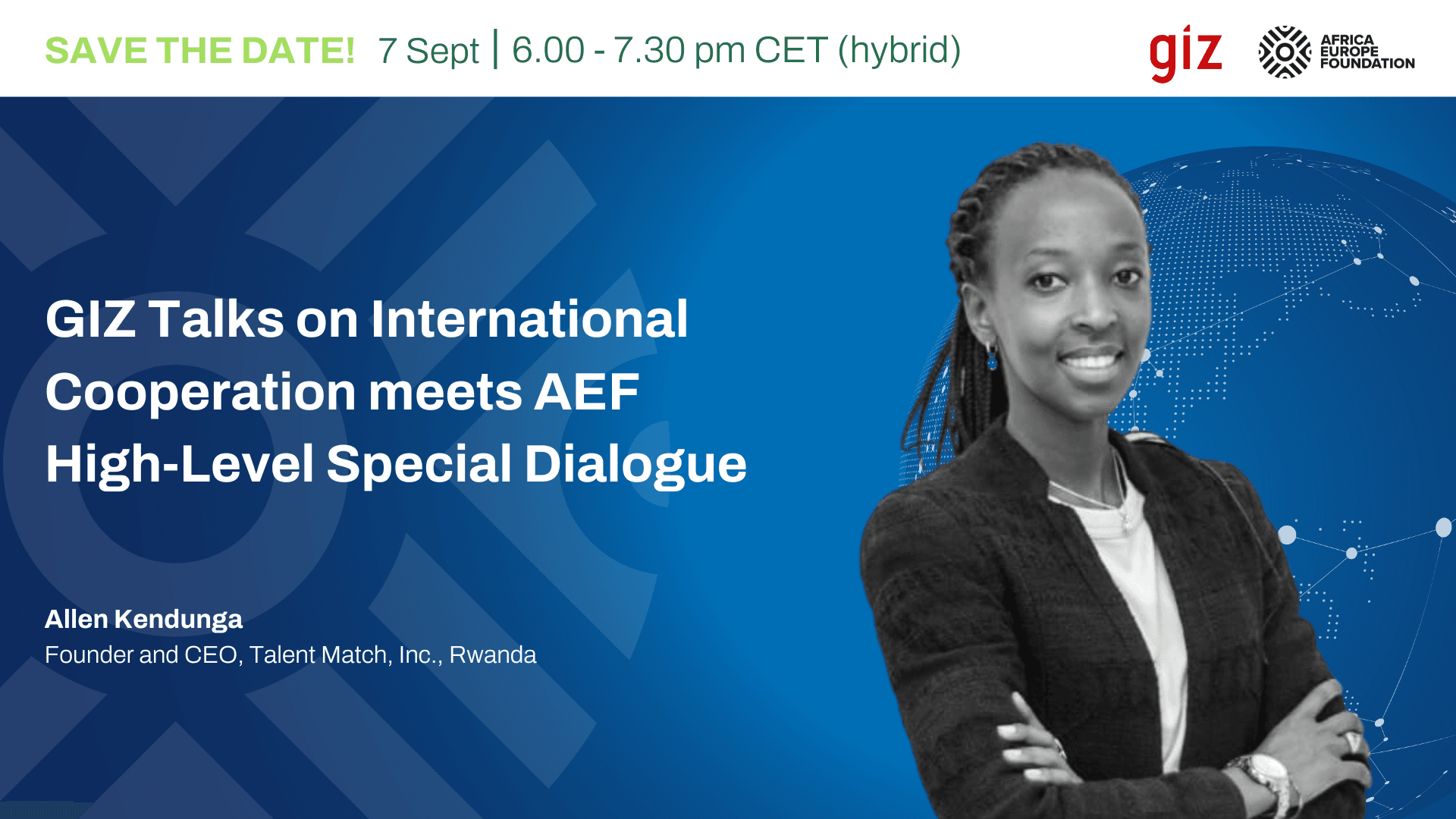 Meanwhile, the huge challenge of climate change means that economic growth will only be sustainable if greened and geared towards zero-carbon as soon as possible. Green sector investments in Europe and Africa can generate decent jobs, thus fostering economic development while mitigating environmental impact. Africa'sAfrica's wealth of natural resources, especially critical minerals, is vital for a green and just transition. However, it will be essential to avoid the formal "natural resource curse" based on the export of raw commodities from Africa to be transformed outside the continent. Ensuring local transformation, and thus decent job prospects for Africa's youth, means local skills development.
As part of the EU's Global Gateway Initiative, the 150 billion Euro Africa-Europe Investment Package aims to accelerate industrialization and develop sustainable, resilient value chains and infrastructure on a large scale. For this purpose, it strives towards decent job creation and increased youth employability as a potential driver of green and just transition.
The implementation is supported by Team Europe Initiatives (TEI), such as Investing in Young Businesses in Africa (YBIA), which will strengthen entrepreneurial ecosystems and improve access to finance for young entrepreneurs. The facilitation of a just transition and decent job creation for Africa's young population is indeed a key priority area of the Africa Strategy of the German Federal Ministry for Economic Cooperation and Development (BMZ), which commits to making greater use of European levers, explicitly highlighting the flagship initiatives such as YBIA.
The panel will discuss:
How the Global Gateway Investment Package contributes to skills development and youth employment in the Africa-Europe partnership.

How to drive local value creation alongside African and European interests in migrating qualified workers to benefit all societies.

How European initiatives can further reflect complementarity with policies that governments of African countries pursue regarding future skills and decent job creation and the promotion of small and medium enterprises in the context of a just transition. Special attention will be given to African partners' agency and the ambition of a locally led design.