Taking Stock of Progress on Climate Action: From Bonn to COP28
Vhalinavho (Vhali) Khavhagali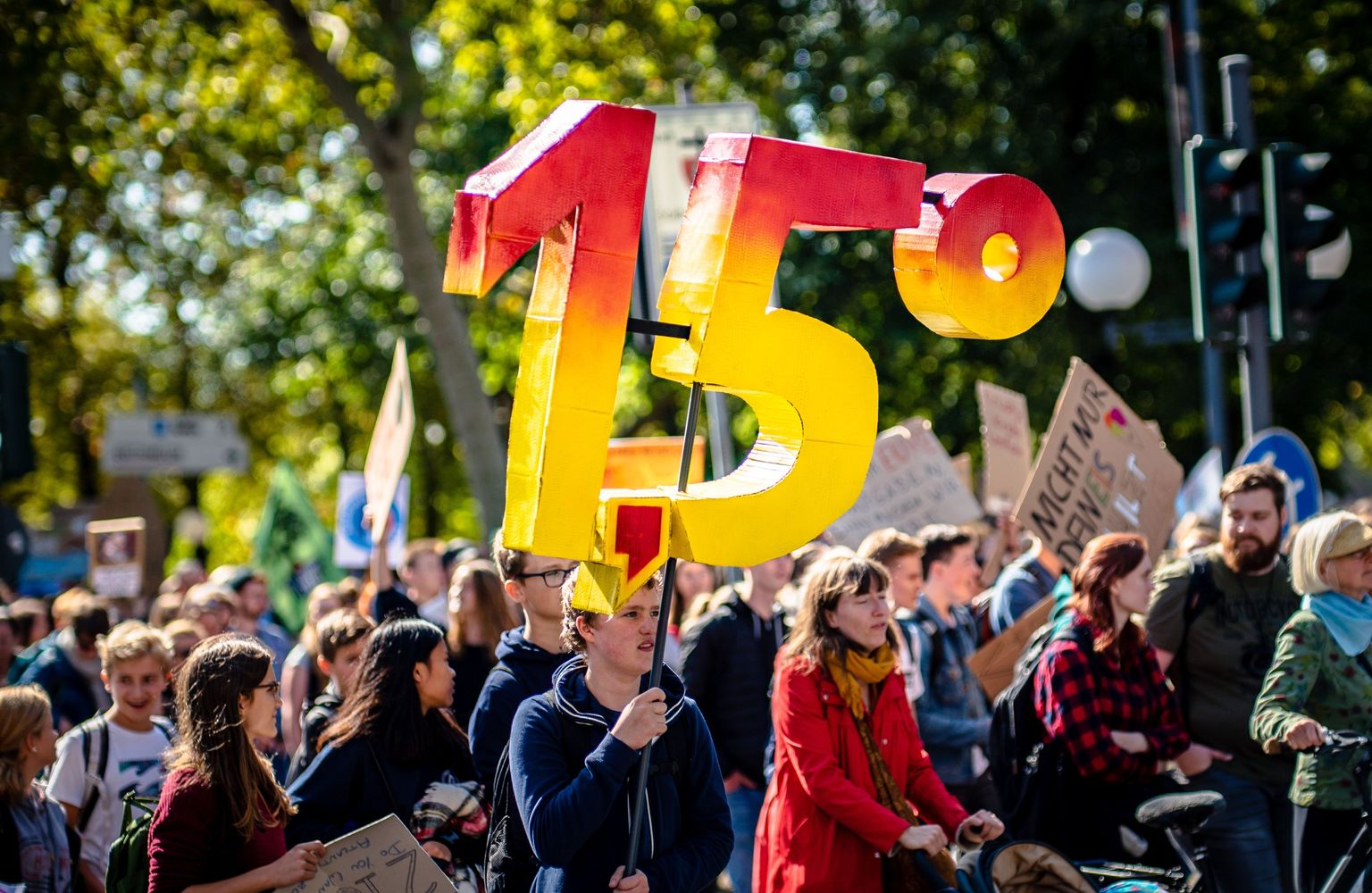 The 27th Conference of Parties held in Sharm el-Sheikh, Egypt concluded with the cover decision, known as the Sharm el-Sheikh Implementation Plan. It reuses language on 1.5°C and phasing down coal from last year's Glasgow Climate Pact, but makes the first ever mentions of food security risks, climate tipping points and the need for financial system reform. COP27 saw important progress addressing losses and damages as well.
Governments made progress on the governance structure and host selection process for the Santiago Network on Loss and Damage, which will provide technical assistance to developing countries and become fully operational by COP28. COP27 also saw significant progress on adaptation, with governments agreeing on the way to move forward on the Global Goal on Adaptation (GGA), which will conclude at COP28 and inform the first Global Stocktake (GST), improving resilience amongst the most vulnerable.
The COP27 Egyptian Presidency, with the High-Level Climate Champions and Marrakech Partnership, launched the Sharm El-Sheikh Adaptation Agenda, a joint action plan to accelerate transformative solutions through systems interventions and a set of adaptation outcome targets, rallying both state and non-state actors work towards achieving them by 2030. The finer details of how this agenda will be implemented and progress monitored are yet to be worked out.
The UN Climate Change's Standing Committee on Finance (SCF) was requested to prepare a report on doubling adaptation finance for consideration at COP28 next year. Consultations are still on until the end of July 2023. In addition to this, new pledges, totalling more than USD 230 million, were made to the Adaptation Fund at COP27. These pledges will help many more vulnerable communities adapt to climate change through concrete adaptation solutions.
This brings us to high expectations for the 58th Sessions of the Subsidiary Body for Scientific and Technological Advice and the Subsidiary Body for Implementation (SB58) of the United Nations Framework Convention on Climate Change (UNFCCC), which is taking place at the World Conference Center Bonn (WCCB) in Bonn, Germany, from 5 to 15 June 2023.
The SB58, also well known as the Bonn Climate Change Conference, builds on the mandates that emerged from COP 27 in Egypt last year. The SB58 marks an important stop on the road to COP28, providing national and local governments, businesses, investors and civil society an opportunity to showcase the work already underway and the opportunities ready to be seized.
The conference hosts a large number of mandated events and continue discussions on issues of critical importance, such as the Global Stocktake, Global Goal on Adaptation, Just Transition, Loss and Damage and the Mitigation Work Programme. The conference is expected to make progress on these and other important issues and prepare draft decisions for adoption at COP 28 / CMP 18 / CMA 5 in the UAE in December 2023.
---
Reinforcing Africa-Europe cooperation on Climate Adaptation
In the context of the SB58, it serves to underscore the urgent need to prepare negotiations so that they can support the delivery of strong COP28 outcomes. There is an opportunity to make progress on negotiating issues and the overall Partnership. There is an opportunity to change the course of direction by making the most of the Global Stocktake.
The SB58 sessions represent the last big milestone in the climate negotiations before the culmination of the first Global Stocktake under the Paris Agreement at COP 28 in Dubai, United Arab Emirates. It will provide an opportunity to collectively reflect on where the world stands in terms of addressing climate change. To this effect, the Intergovernmental Panel on Climate Change (IPCC) will present insights from the Synthesis Report of its Sixth Assessment cycle, which was published in March 2023.
The SB58 will present another opportunity for Africa and Europe to find each other in the midst of the current scenarios, of enhancing financing provisions, championing the call for Global Stocktake and Global Goal on Adaptation, and supporting the establishment and operationalization of the loss and damage fund.
The SB58 is also expected to make recommendation as to a suitable host for the Santiago Network on Loss and Damage's secretariat. Notably, the SB58 will give way to a flurry of workshops and dialogue events—on big ticket issues such as loss and damage, mitigation, and adaptation, but also on Indigenous Peoples, gender, and the ocean, and more technical issues, such as reporting tools.
In addition to this, the SB58 could provide a platform where both parties can discuss progress made in various initiatives discussed in COP27, particularly the Team Europe Initiative for Climate Change Adaptation and Resilience in Africa.
More importantly, this is an opportunity for both continents to come closer on addressing action and support to developing and least-developed countries. Despite the geopolitics challenges that has ravaged and caused uncertainty in the global partnerships, Africa and Europe must establish areas of common interest. Furthermore, adaptation is beyond governments, it is about people. Representatives of regional and national parliaments across Africa and Europe have a responsibility to listen to their people. The right to adaptation cannot be mistreated.
---
The Africa-Europe Adaptation Agenda: Key focus areas for SB58 Global Goal on Adaptation (GGA)
Over 2023, all eyes will be on whether parties, include Africa and Europe, adopt a strong framework for the Global Goal on Adaptation (GGA), whether financial pledges — to the Adaptation Fund, Least Developed Countries Fund and others — are fulfilled; if progress is made towards doubling adaptation finance by 2025 compared to 2019. There will also be attention on whether these funds are accessible and reach local levels. At COP27, climate finance pledges were more limited than what was hoped for; indeed, countries are still waiting for fulfilment of previous pledges.
Meanwhile, negotiations on important agenda items — most notably the New Collective Quantified Goal on Climate Finance (NCQG) for 2025 — did not make significant headway. Instead, Parties focused on procedural issues and pushed to the future important decisions around the amount, timeframe, sources and accountability mechanisms that may be relevant to a new finance goal. The SB will provide an opportunity to discuss the NCQG and ways forward for adaptation finance to have a larger share.
Negotiators also postponed in-depth discussions on a shared definition of climate finance and on operationalizing Article 2.1(c) of the Paris Agreement, which calls for consistency of global financial flows with the Paris Agreement. In Bonn, developed countries will be required to come through on their commitment to provide $100 billion annually to developing countries, and if they show signs of accelerating pledges to make up for the shortfall in prior years.
---
The Global Stocktake (GST)
The Paris Agreement's "Global Stocktake" is a process where countries assess collective progress toward the Paris Agreement's goals every five years, with the intention of ratcheting up ambition and action over time. The stocktake comprises three phases.
The first, where all the information from countries and non-state actors is collected and prepared by the UN Climate Change secretariat, ended earlier this year. COP27 saw the mid-way point of the first Global Stocktake process.
The second is the technical assessment period lasting 12 months and ending with in person dialogues at the Bonn Climate Conference this June 2023. Here, the High-Level Champions will be convening public events on why finance and nature are critical to a transformative course correction; solutions and opportunities from non-state actors to address loss and damage, and the implementation of the Sharm El-Sheikh Adaptation Agenda. Countries agreed on the need to prepare for the final political phase of the process, which will conclude at COP28 in the UAE. That phase will include a COP decision or declaration with recommendations and political messages on key issues for climate action and support. At Sharm El-Sheikh, technical discussions under the Global Stocktake focused on how countries and non-state actors can address current gaps in climate action across mitigation, adaptation and support.
The third and final technical dialogue is expected to be held at the inter-sessional meeting in Bonn, Germany in June 2023, with the political phase concluding at COP28 in 2023.
---
Climate finance & Loss & Damage
Now that countries through COP27 have agreed on establishing a Loss and Damage fund, the hard work of designing and ultimately filling it begins. Negotiators formed a Transitional Committee to develop recommendations, which should be operationalized by the UN climate summit in Dubai in 2023 (COP28), along with the broader framework for funding arrangements, including funds and initiatives inside and outside the UNFCCC.
Raising "just" finance is a top priority. It must address the adaptation gap, strengthen resilience, support a just energy transition and address loss and damage, with a focus on developing countries.
Egypt's COP27 Presidency, the UN Regional Commissions and the High-Level Champions last year held regional forums for financiers, businesses, governments and others, presenting more than 400 projects costing a combined US$566 billion. This year, the Champions are working to match those projects with commercial banks, multilateral development banks, sovereign wealth funds, and foundations, to have a fair percentage financed by COP28.
Building on the outcomes of the intersession in Bonn, the next few months ahead of COP28 will also be essential for Africa and Europe to lay out the likely contours of the 'landing zones' for defining the New Collective Quantified Goal on Climate Finance (NCQG), doubling adaptation finance, delivering on the much delayed €100 billion for climate finance, and finding ways to make the most of the Global Stocktake (GST) by raising ambition and associated investment.