The 5th AU–EU Agriculture Ministerial Conference: Addressing the causes of food scarcity in Africa will require innovative approaches such as the use of space technologies.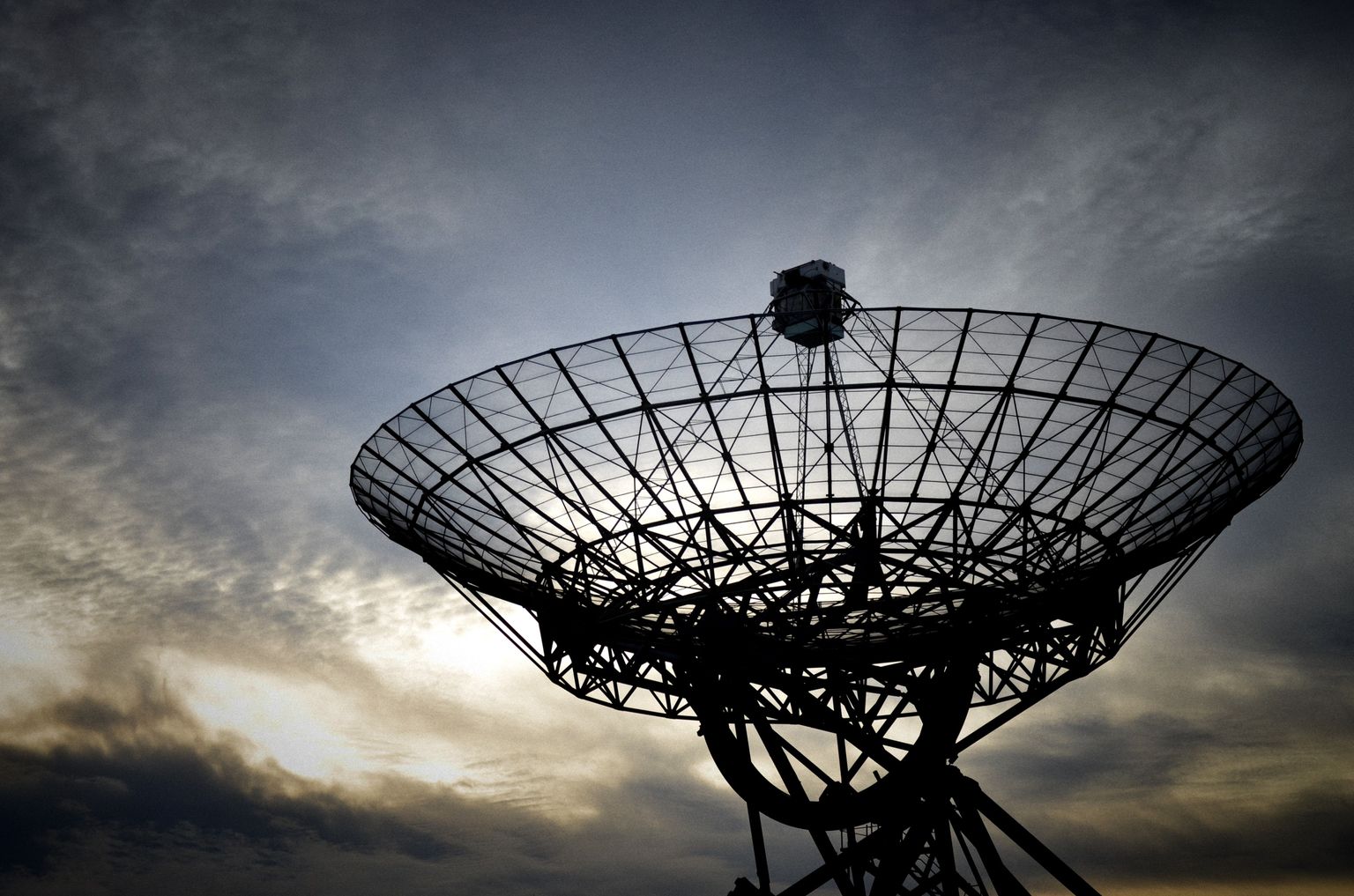 Africa, a continent abundantly blessed with natural resources, is paradoxically plagued by numerous socio-economic challenges that demand immediate attention. Among these challenges, including insecurity, illiteracy, and inadequate internet connectivity, is one that stands out as particularly ironic, which is food insecurity and scarcity; a situation that is perplexing considering Africa's vast arable land, rich wildlife, and expansive tropical rainforests. The continent's enormous agricultural potential and abundant natural resources remain largely untapped, leading to alarming rates of food insecurity.
Food insecurity, in simple terms, is the lack of consistent access to sufficient amounts of food for every person in a household to lead an active, healthy life. In the report, The State of Food Security and Nutrition in the World 2021, the Food and Agriculture Organization (FAO), states that over 250 million people in Africa suffer from chronic undernourishment, accounting for nearly 20% of the continent's population. This is not just a crisis of hunger but of the loss of lives and livelihoods of Africans. The report also highlights that Sub-Saharan Africa remains the region with the highest prevalence of hunger, where approximately one in every four individuals faces severe food insecurity. The Intergovernmental Panel on Climate Change (IPCC) has attributed this unfortunate circumstance to food scarcity, which has been exacerbated by climate-related adverse events such as droughts and floods, which have significantly impacted agricultural productivity, causing food price hikes. The World Food Program has also stated that conflict and political instability in certain regions has disrupted food production and distribution, leaving communities vulnerable to malnutrition and starvation. These statistics, derived from reputable sources, highlight the urgent need to address food insecurity in Africa.
It is crucial to examine the significant factors contributing to food insecurity in Africa, with the lack of modern agricultural infrastructure and technology being particularly significant:
Environmental Factors: The effects of climate change on agricultural production cannot be overstated as Africa is highly susceptible to the impacts of climate change, which poses a significant threat to food production. Increasingly unpredictable weather patterns, including droughts, floods, and extreme temperatures, can devastate crops and livestock, leading to reduced yields and income loss for farmers. Environmental degradation, deforestation, and land degradation further exacerbate the vulnerability of agricultural systems, diminishing the continent's capacity to produce sufficient food.
Poor Agricultural Infrastructure and Technology: One of the significant causes of food scarcity in Africa is the lack of adequate agricultural infrastructure and access to modern farming technologies. Insufficient irrigation systems, limited storage facilities, and inadequate transportation networks contribute to post-harvest losses and hinder the efficient distribution of food in some regions. Additionally, the adoption of advanced farming techniques, such as precision agriculture or mechanization, remains low in many regions, resulting in lower productivity and vulnerability to environmental challenges.
Addressing the causes of food scarcity will require focused efforts, including investment in agricultural infrastructure, promotion of sustainable farming practices, adaptation to climate change, and the adoption of innovative approaches such as the use of space technologies. The employment of space technologies to advance Africa's development is beautifully captured in the African space policy and strategy document as follows:
''Space presents a unique opportunity for cooperation in using and sharing enabling infrastructure and data towards the proactive management of disease outbreaks, natural resources and the environment, responses to natural hazards and disasters, weather forecasting, climate-change mitigation and adaptation, agriculture and food security, peacekeeping missions and conflict resolution.''
Space technology offers a range of applications that can significantly impact food production and security in Africa. Satellites that are equipped with remote sensing capabilities can provide vital information on weather patterns, soil health, and vegetation cover, enabling farmers to make data-driven decisions and optimize agricultural practices on the continent.
A practical example of how this is currently being done is the Copernicus program run by the European Union, which is also beneficial to the African space program through its partnerships. The Program previously known as the Global Monitoring for Environment and Security program (GMES), plays a significant role in aiding agriculture in Africa. Through its Earth observation satellites and related services, Copernicus provides valuable data and tools that support various aspects of agricultural production and management across the continent in several ways including the following;
Crop Monitoring and Yield Prediction: Copernicus uses satellite imagery and remote sensing data to monitor crop growth, health, and yields. This information helps farmers and policymakers to assess crop conditions, identify potential risks, and make informed decisions regarding irrigation, fertilization, and pest control. Accurate yield predictions enable better planning for market supply and demand, improving overall agricultural productivity.
Drought and Flood Monitoring: As earlier stated, droughts and floods can have devastating effects on agricultural productivity. Copernicus provides early warning systems for drought and flood monitoring, allowing farmers to take proactive measures to protect their crops and mitigate the impacts. Timely information about water availability and soil moisture levels assists in efficient water management and irrigation planning.
Disaster Management and Response: Copernicus contributes to disaster management and response in agriculture. In the event of natural disasters like wildfires or pest outbreaks, satellite data and emergency mapping services provide critical information for assessing damage, estimating crop losses, and coordinating response efforts. This aids in efficient allocation of resources and timely support to affected farmers.
Overall, the Copernicus program plays a vital role in supporting agriculture in Africa by providing essential Earth observation data, tools, and services. By leveraging these resources, farmers and policymakers can make informed decisions, enhance agricultural productivity, and improve resilience to environmental challenges, contributing to food security and sustainable development in Africa.
The Copernicus program aligns with the policy statement outlined in the Africa space policy document 'The use of space for development presents many opportunities that Africa cannot afford to ignore'' By leveraging space technology, Africa can achieve the first aspiration of the African Union's Agenda 2063, which aims for a prosperous continent based on inclusive growth and sustainable development. Agenda 2063 also emphasizes the importance of "Modern Agriculture for increased productivity and production" as a key goal to meet in order to realise this agenda. Additionally, the Sustainable Development Goals, includes as its second Global Goal "End Hunger, Achieve Food Security and Improved Nutrition, and Promote Sustainable Agriculture." This underscores the significance of addressing food insecurity globally and demonstrates that food insecurity is not unique to Africa alone. However, through the use of space technology, the continent can unlock its agricultural potential, enhance food production, and ensure food security for its people. It is imperative for governments, organisations, and stakeholders to recognise the potential of space technology and collaborate in its integration, ensuring that Africa's agricultural sector thrives, food production increases, and food security becomes a reality for all its people.
With space as a priority area for the Africa-Europe partnership, collaboration between the two continents has the potential to address many of Africa's most pressing challenges, from the use of telecommunication satellites to increase connectivity to the deployment of space-based technology to develop sustainable and resilient agrifood systems. With the launch of the African Space Agency and the advancement in space technologies and applications, the Africa-Europe partnership on space can help realise a food secure Africa.